Welcome to Cooper's Crew -- the official West Virginia Black Bears Fan Club for youth ages 3-10!
As the official mascot of the Black Bears, Cooper loves making new friends and expanding his crew. Become a member of Cooper's Crew and receive tickets plus on-field access to meet Cooper, his mascot friends and the Black Bears players!
Members also enjoy awesome discounts on additional tickets, official Black Bears merch and sweet treats at the concession stand.
Cooper's Crew Price
$30.00 per pack
Have a membership from last year? Ask us about the renewal special for returning members!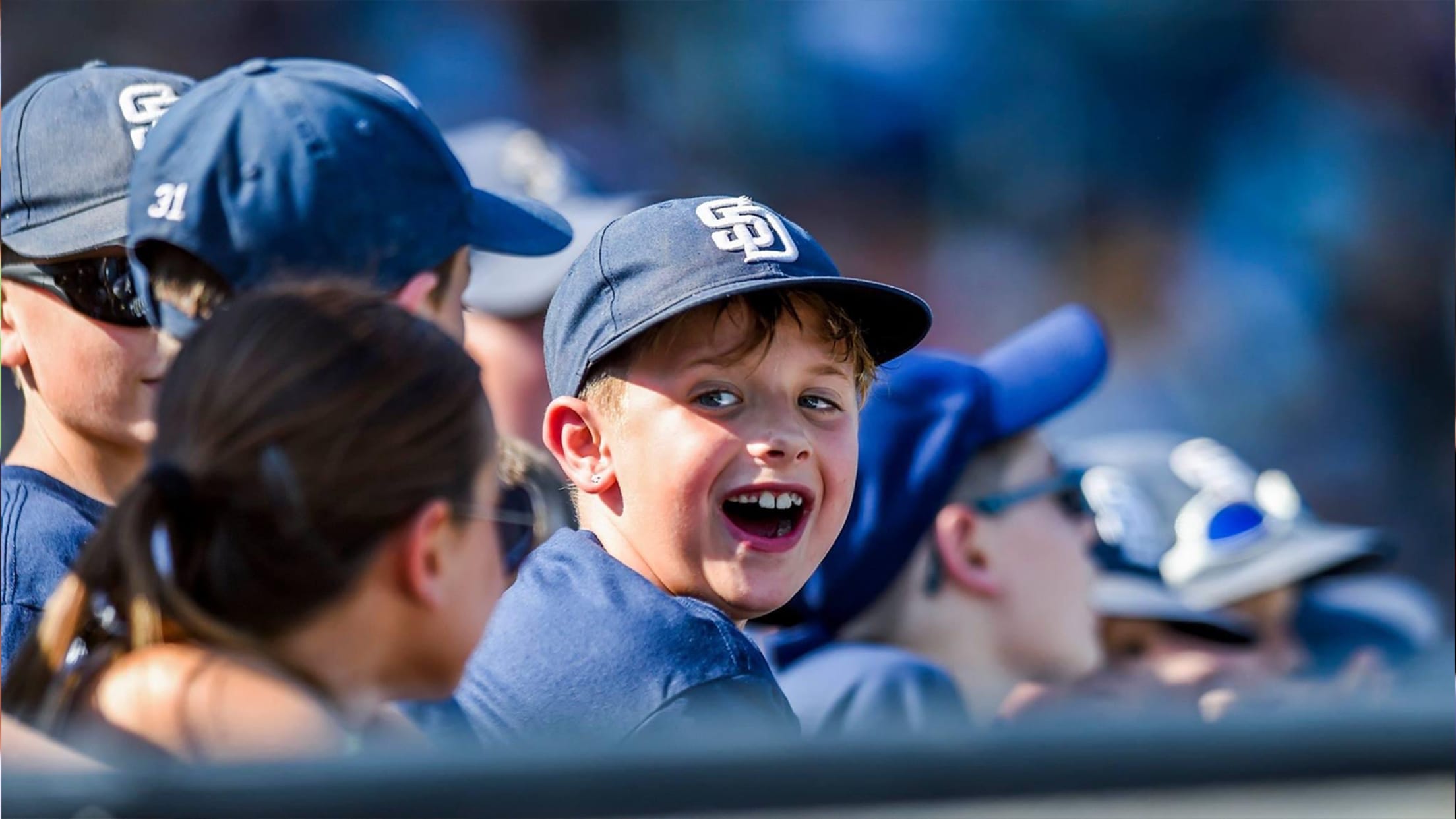 TICKETS & GEAR
Membership Package
2024 Membership includes:
Four (4) ticket vouchers that can be redeemed for a ticket to ANY Black Bears home game (limit 1 per game) *NEW*
A Cooper's Crew t-shirt, a Black Bears lanyard, water bottle & activity pack *NEW*
One (1) FREE Hershey's Ice Cream every Sunday
A Members-Only giveaway during the season (TBA)
"Fast-Pass" for kids only events like Kids Run the Bases and meet & greets
Discounts on tickets to additional home games and every visit to the Bears Den team store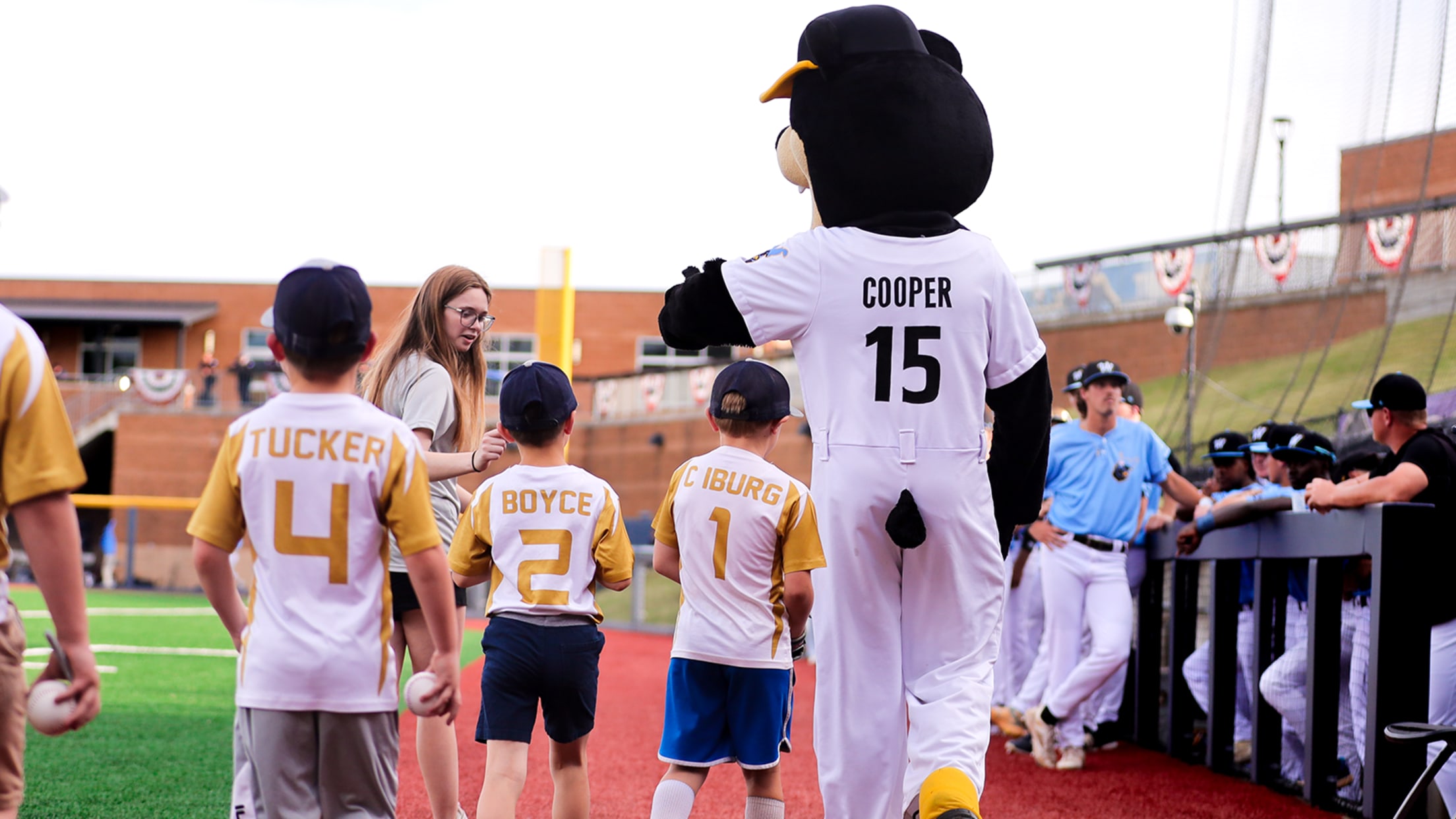 JUMP THE LINE
Fast-Pass Access
No Sunday at the ballpark is complete without running the bases post-game. After every Sunday game, all kids are invited down to the field to run the bases, but Cooper's Crew members get a "fast-pass" to jump the line during Kids Run the Bases.
During our post-game kids autograph sessions, be the first in line to meet the top prospects in the nation. Every Cooper's Crew member receives priority access to post-game meet and greet sessions.
Cooper's Crew members may bring their families on the field for any special Cooper's Crew events. All children must have a parent or guardian while on the field. Unsupervised children are prohibited.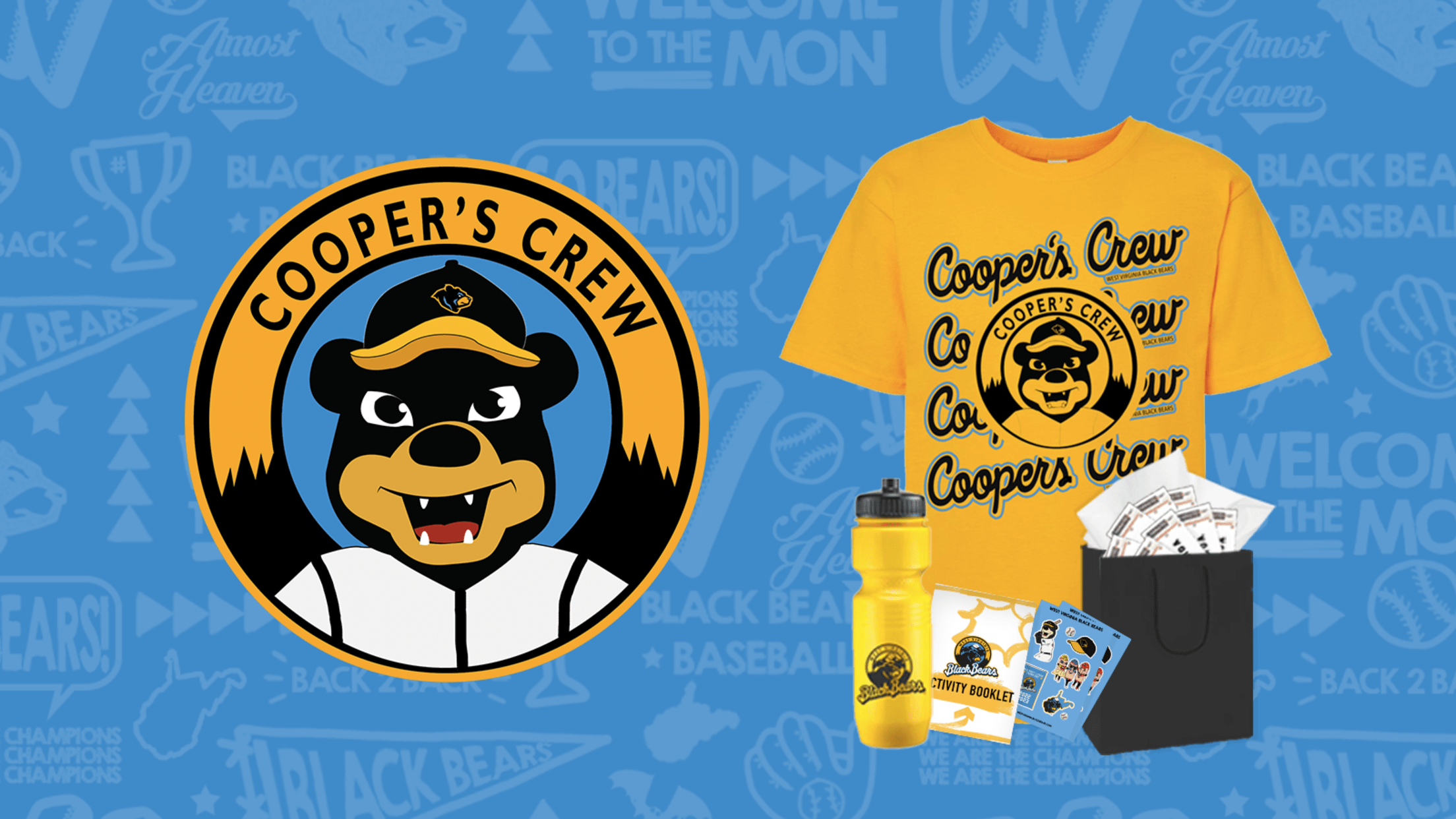 SPECIALS & PERKS
Exclusive Benefits
Tickets: Packages include four (4) tickets PLUS over 50% off additional juniors tickets with an accompanying adult ticket (Discount Jr. Ticket Price: $7.00).
Bears Den Team Store: Crew Members enjoy a 10% off discount on youth apparel, youth caps and novelties with every trip to the team store with their membership ID card (in-store only).
Concessions: Members get a FREE Hershey's Ice Cream cup every Sunday!
Delivery
Delivery Information:
Mail: To ship your Membership Package(s), please change the Delivery Method to "Mail" by clicking the black arrow ▶️ on the right of the Delivery Method box on the Checkout page. Membership Packages ship within 3-7 business days upon receipt of this form. Holidays and office closure may extend that time. For Holiday Shipping information, please visit our Holiday Shipping page*. Packages that did not request "Mail" during purchase will only be available for pickup at the Black Bears Ticket Office. *

Pickup: Packages will be available at the Black Bears Ticket Office by Gate A.
Please indicate on the Membership Form if you would like your Membership Package before the t-shirt is available.
Ticket Information
Tickets are given as vouchers that can be redeemed for any home game during the current season. Only one (1) voucher may be redeemed per game, per Membership pack. All vouchers must be redeemed over the phone or in person at the box office by Gate A at Monongalia County Ballpark. Seats are based on availability and may not be guaranteed for a specific game. Vouchers expire upon the end of the season.
T-Shirt Sizes
All t-shirt sizes must be submitted with the form. Select the Membership option with the appropriate t-shirt size during purchase. T-shirts come in youth sizes only and are screen-printed on 100% cotton materials. Some sizes may be limited. Packages purchased before t-shirts are available have the option to ship separately.
Reusable Wristbands
Each Cooper's Crew member must present a wristband to a Black Bears representative for "fast-pass" access to all kids only on-field activities, including base-running and autograph sessions. One (1) reusable wristband is included in the Cooper's Crew pack.
On-Field Supervision
Cooper's Crew members may bring their families on the field for any special Cooper's Crew events. All children must have a parent or guardian while on the field. Unsupervised children are prohibited.