Thunder and Crosscutters Rained Out on Thursday Night
Teams will start weekend series on Friday at Trenton Thunder Ballpark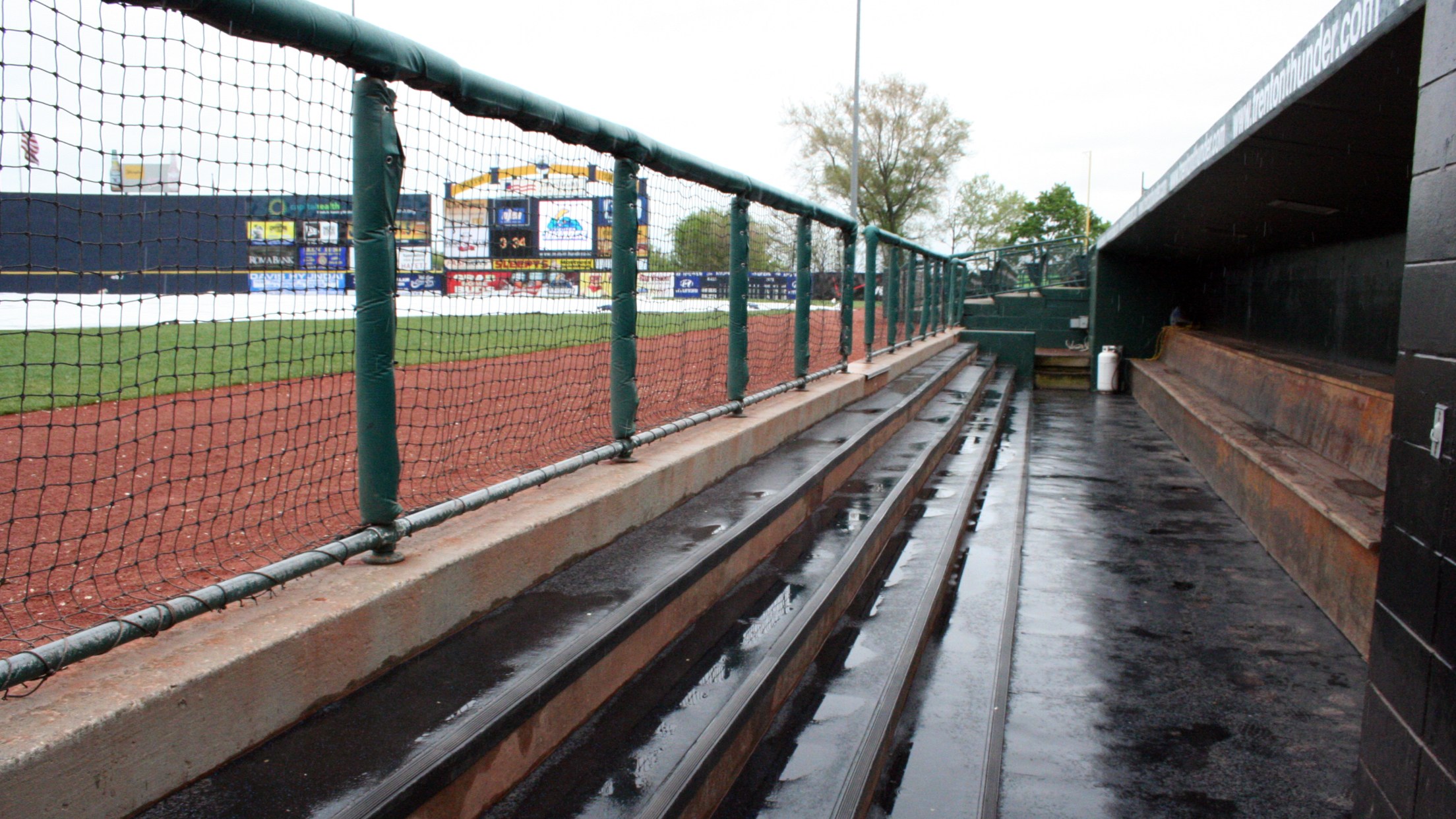 (Trenton, NJ) – Thursday night's game between the Trenton Thunder (21-22) and Williamsport Crosscutters (25-18) has been rained out due to inclement weather. The teams will start their weekend series on Friday, July 29 at 7:00 PM at Trenton Thunder Ballpark. Tickets for the game can be exchanged in person
(Trenton, NJ) – Thursday night's game between the Trenton Thunder (21-22) and Williamsport Crosscutters (25-18) has been rained out due to inclement weather. The teams will start their weekend series on Friday, July 29 at 7:00 PM at Trenton Thunder Ballpark. Tickets for the game can be exchanged in person at the box office to any Trenton Thunder game through the end of the 2022 season. To purchase tickets, call (609)-394-3300, Opt 4 or visit trentonthunder.com.
#
New Jersey's Baseball Team | Founding Member of the MLB Draft League
The Trenton Thunder have drawn over 10 million fans over 28 years and have won the three major awards that Minor League Baseball teams can win; the Johnson Trophy for the "Nation's Best Franchise" (2005), the Larry MacPhail Trophy for Outstanding Club Promotion (2003) and the Bob Frietas Award for Long-Term Success (1998, given by Baseball America). The team has given back over $7.5 million worth of goods, services, and monetary donations through Trenton Thunder Charities, under the Grand Slam We Care Foundation umbrella. The Thunder can be found online at trentonthunder.com, facebook.com/trentonthunder, twitter.com/trentonthunder, and on youtube.com/AATrentonThunder.