Lopez Closes Out Cutters Fifth-Straight Win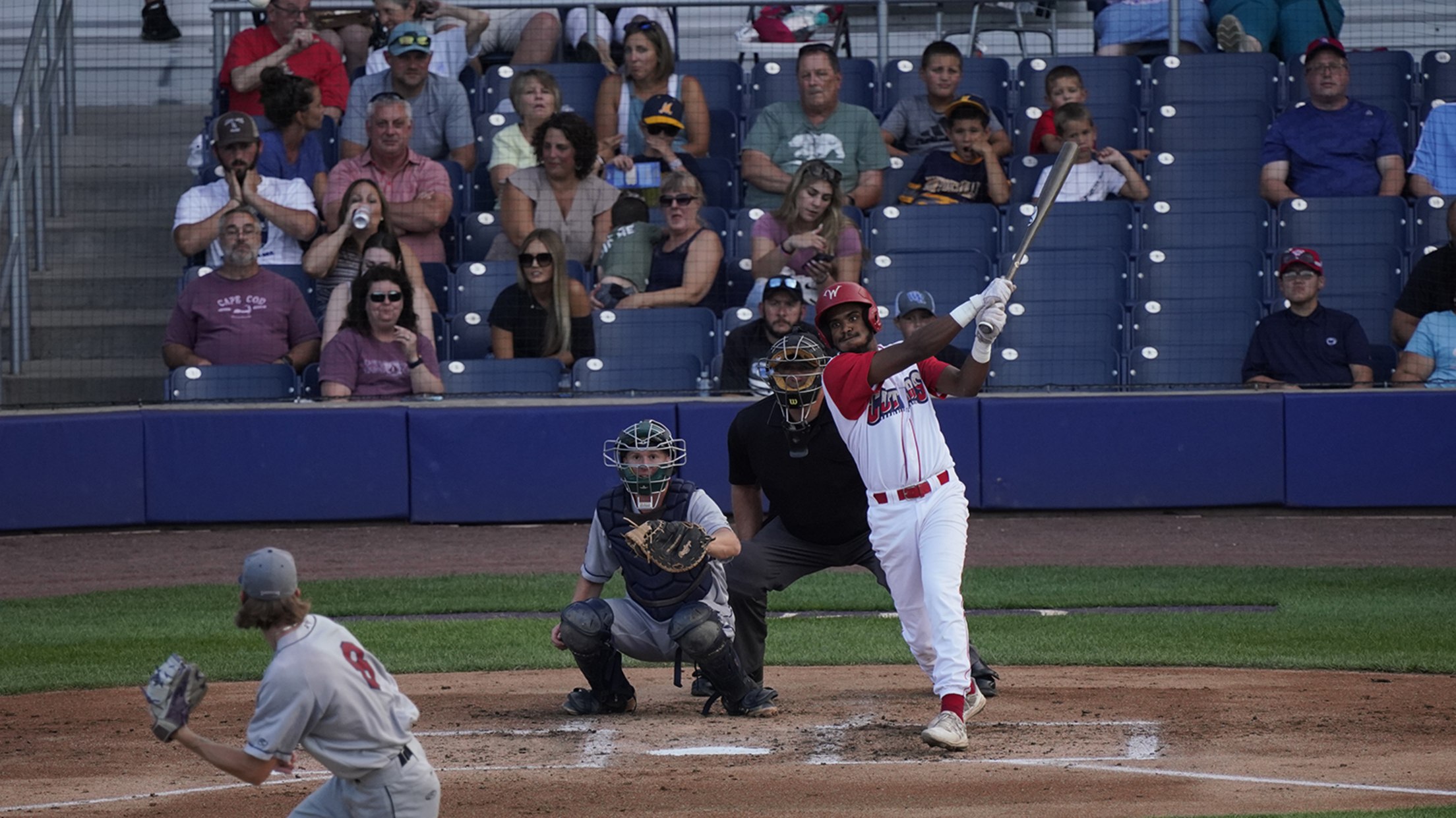 Final Score Williamsport 3 Mahoning Valley 1 Williamsport, PA - Cristian Lopez earned his fourth save of the season, as the Cutters picked up their fifth-straight win, topping Mahoning Valley 3-1. Starter Blair Frederick wasn't as sharp as he has been, but was good enough to earn his 2nd win
Final Score Williamsport 3 Mahoning Valley 1
Williamsport, PA - Cristian Lopez earned his fourth save of the season, as the Cutters picked up their fifth-straight win, topping Mahoning Valley 3-1.
Starter Blair Frederick wasn't as sharp as he has been, but was good enough to earn his 2nd win of the season. The lefty allowed one run, earned, over five innings. Frederick worked around three hits and six walks, striking out three.
The Crosscutters offense got to work again early, as SS Daniel Harris IV singled home Carter Mize with a two-out single, giving the Cutters a 1-0 lead.
LF Taylor Jackson added to the Cutters lead in the bottom of the 4th inning, ripping a two-out single to left center, scoring Nicholas Hussey, to elevate their lead to 2-0.The final Cutters run came in the bottom of the 5th, as 2B Jesse Hall stole 2nd, the ball trickled into centerfield, allowing Mize to score from 3rd and make it 3-0.
Frederick went out to start the 6th inning, but walked the first batter and delivered a ball to the next, which was all Jesse Litch needed to see to make the call to the bullpen.
RP Blake Svoboda entered and was nearly able to get through the inning, but former Cutter Taj Porter clubbed a two-out RBI single to right, scoring Gabe Gonzalez to make it 3-1.
Svoboda did not allow a run of his own, working two scoreless frames of relief, striking out two.
RP Logan Bowen entered in the 8th inning for the Cutters, working around a two out triple. Bowen struck out one in a scoreless frame.
RP Critian Lopez took over in the 9th and retired the first two batters he faced, before allowing back-to-back singles. Lopez faced a runners on 2nd and 3rd situation after a successful double steal, but was able to get Jeffery Wehler to ground out to 2nd, ending the game.
The Crosscutters go for the sweep of the Scrappers tomorrow night, with first pitch scheduled for 6:35 p.m.
Cutters Carvings: The Crosscutters tie their longest win streak this season with their fifth win...The Scrappers have committed seven errors in the first two game of the series...The Cutters are 22-8 at Muncy Bank Ballpark this season...