High School Valley All-Star Classic Rescheduled to Wednesday, June 8th at Eastwood Field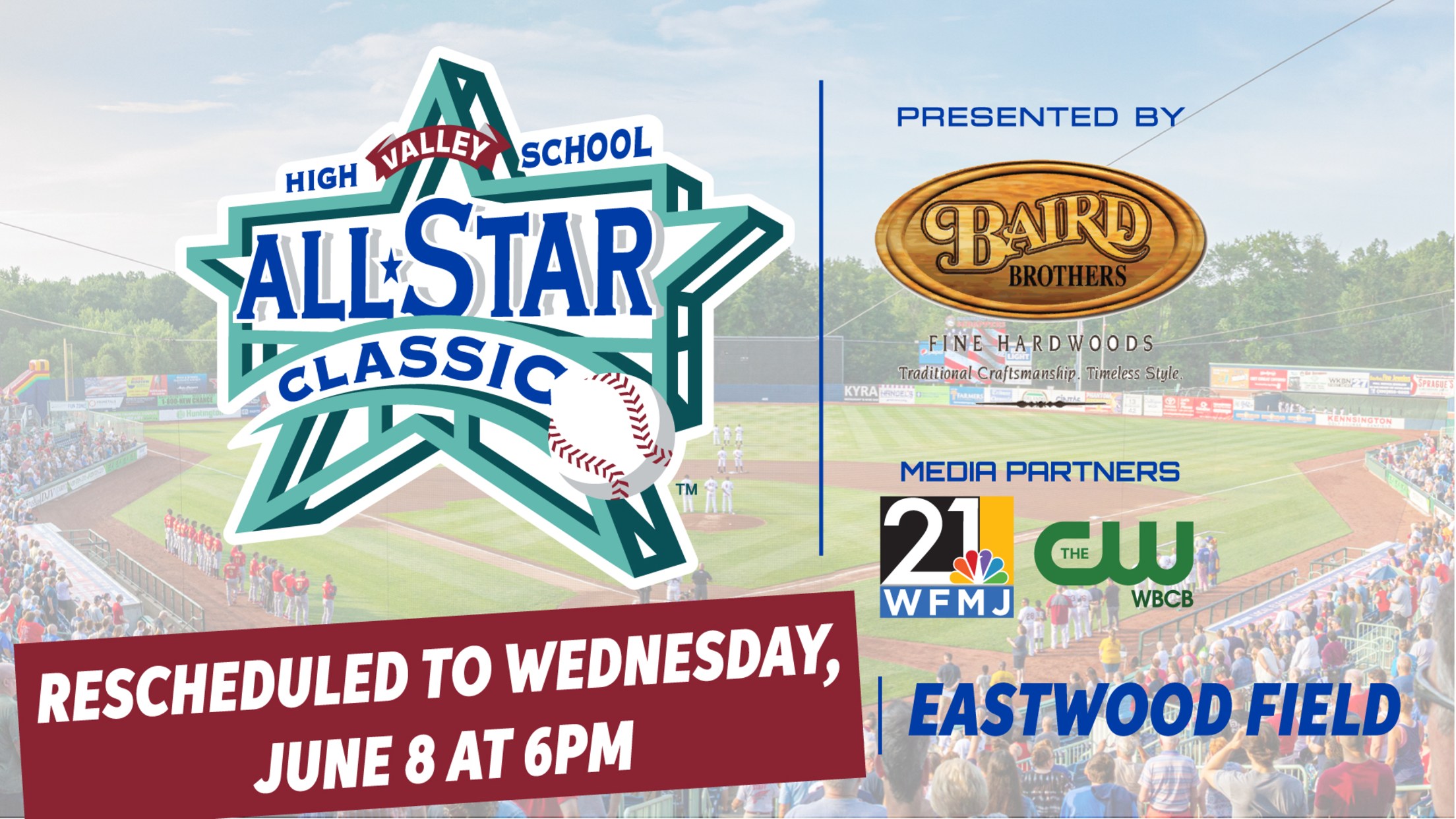 NILES, OH – Due to weather, the High School Valley All Star Classic is rescheduled to Wednesday, June 8th at 6pm at Eastwood Field. The High School Valley All-Star Classic, presented by Baird Brothers Fine Hardwoods and media partners 21 WFMJ and WBCB, will feature elite high school players from
NILES, OH – Due to weather, the High School Valley All Star Classic is rescheduled to Wednesday, June 8th at 6pm at Eastwood Field. The High School Valley All-Star Classic, presented by Baird Brothers Fine Hardwoods and media partners 21 WFMJ and WBCB, will feature elite high school players from the Mahoning Valley.
Tickets for the High School Valley All-Star Classic are on sale now and are $5 for General
Admission Seats. They are available at the Chevy All Stars Box Office at Eastwood Field, by
calling 330-505-0000 or online at www.mvscrappers.com.
Mahoning Valley is one of six founding members of the MLB Draft League, joining the Frederick
Keys, the State College Spikes, the Trenton Thunder, the West Virginia Black Bears and the
Williamsport Crosscutters. For more information, visit mvscrappers.com or contact the front office at 330-505-0000.
#