Nine Thunder Players Selected in 2022 MLB Draft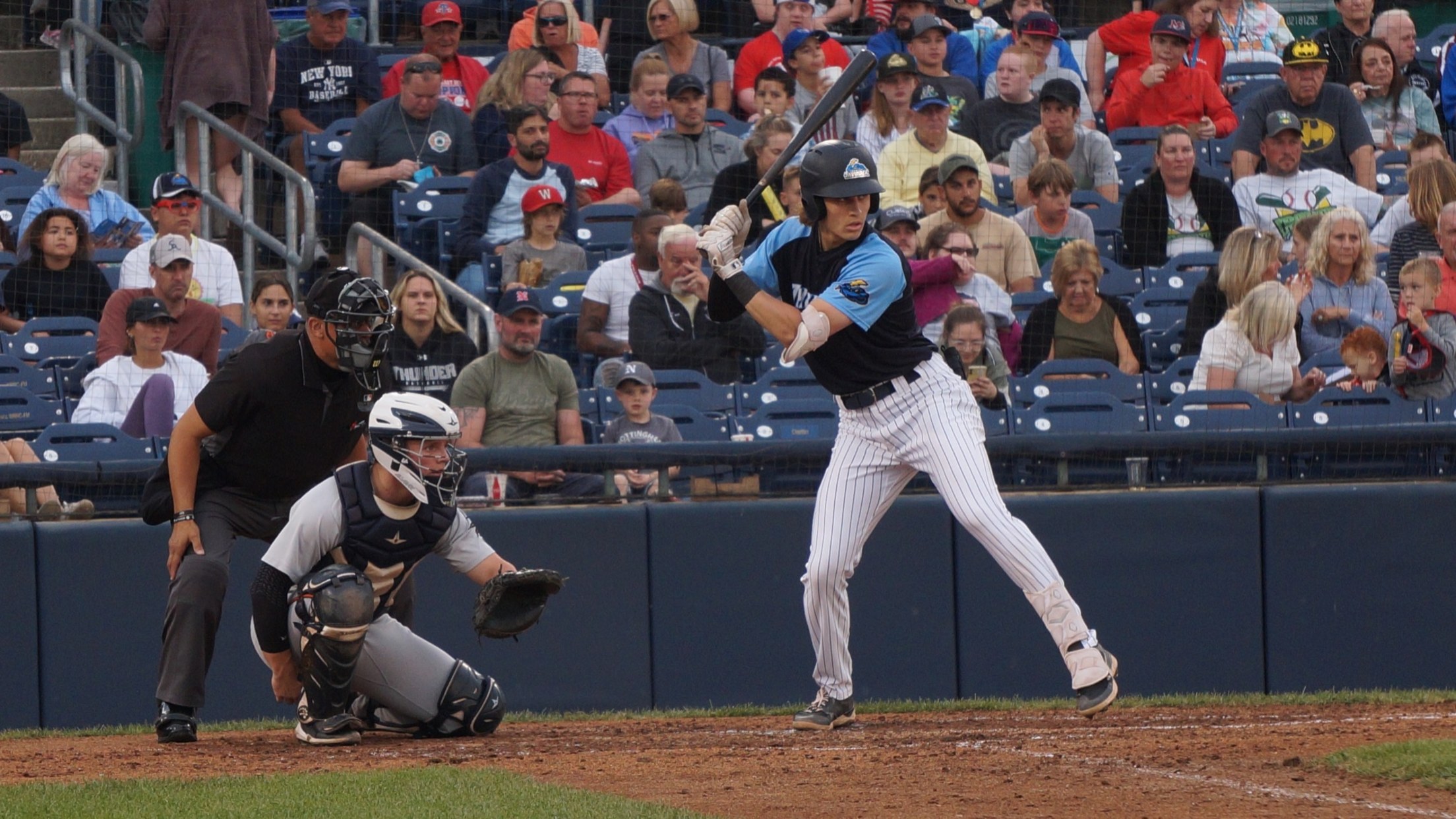 A total of nine Trenton Thunder players were selected in the recently completed 2022 MLB Draft. The nine Thunders players selected were: - SS Nate Ochoa - by Washington Nationals (Round 6 - Pick 171) - C Gustavo Sosa - by Philadelphia Phillies (Round 10 - Pick 302) - C
A total of nine Trenton Thunder players were selected in the recently completed 2022 MLB Draft.
The nine Thunders players selected were:
SS Nate Ochoa - by Washington Nationals (Round 6 - Pick 171)
C Gustavo Sosa - by Philadelphia Phillies (Round 10 - Pick 302)
C Andrew Cossetti - by Minnesota Twins (Round 11 - Pick 324)
RHP KC Hunt - by Pittsburgh Pirates (Round 12 - Pick 350)
SS Michael Curialle - by St. Louis Cardinals (Round 12 - Pick 367)
RHP Roel Garcia III - by Tampa Bay Rays (Round 14 - Pick 434)
SS E.J. Exposito - by Atlanta Braves (Round 16 - Pick 485)
RHP Cole Patten - by Detroit Tigers (Round 17 - Pick 507)
RHP Javier Ramos - by Colorado Rockies (Round 18 - Pick 536)
The MLB Draft League had a total of 46 players that appeared in the league during the 2021 and 2022 seasons selected in the draft.
-State College - 10 picks
-West Virginia - 9 picks
-Frederick - 8 picks
-Williamsport - 6 picks
-Mahoning Valley - 4 picks
For full ticket pricing and information for the rest of the 2022 season, partnership/sponsorship opportunities, and information about special events at Trenton Thunder Ballpark, please visit trentonthunder.com or call the Thunder Box Office at (609) 394-3300, opt 4.
New Jersey's Baseball Team | Big League Futures. Major League Fun.
The Trenton Thunder have drawn over 10 million fans over 28 years and have won the three major awards that Minor League Baseball teams can win; the Johnson Trophy for the "Nation's Best Franchise", the Larry MacPhail Trophy for Outstanding Club Promotion, and the Bob Frietas Award for Long-Term Success, given by Baseball America. The team has given back over $7.5 million worth of goods, services, and monetary donations through Trenton Thunder Charities, under the Grand Slam We Care Foundation umbrella. The Thunder can be found online at trentonthunder.com, facebook.com/trentonthunder, twitter.com/trentonthunder, and on youtube.com/AATrentonThunder.