Bears Scare Campers
West Virginia wins series with 5-1 win in front of largest Trenton crowd of season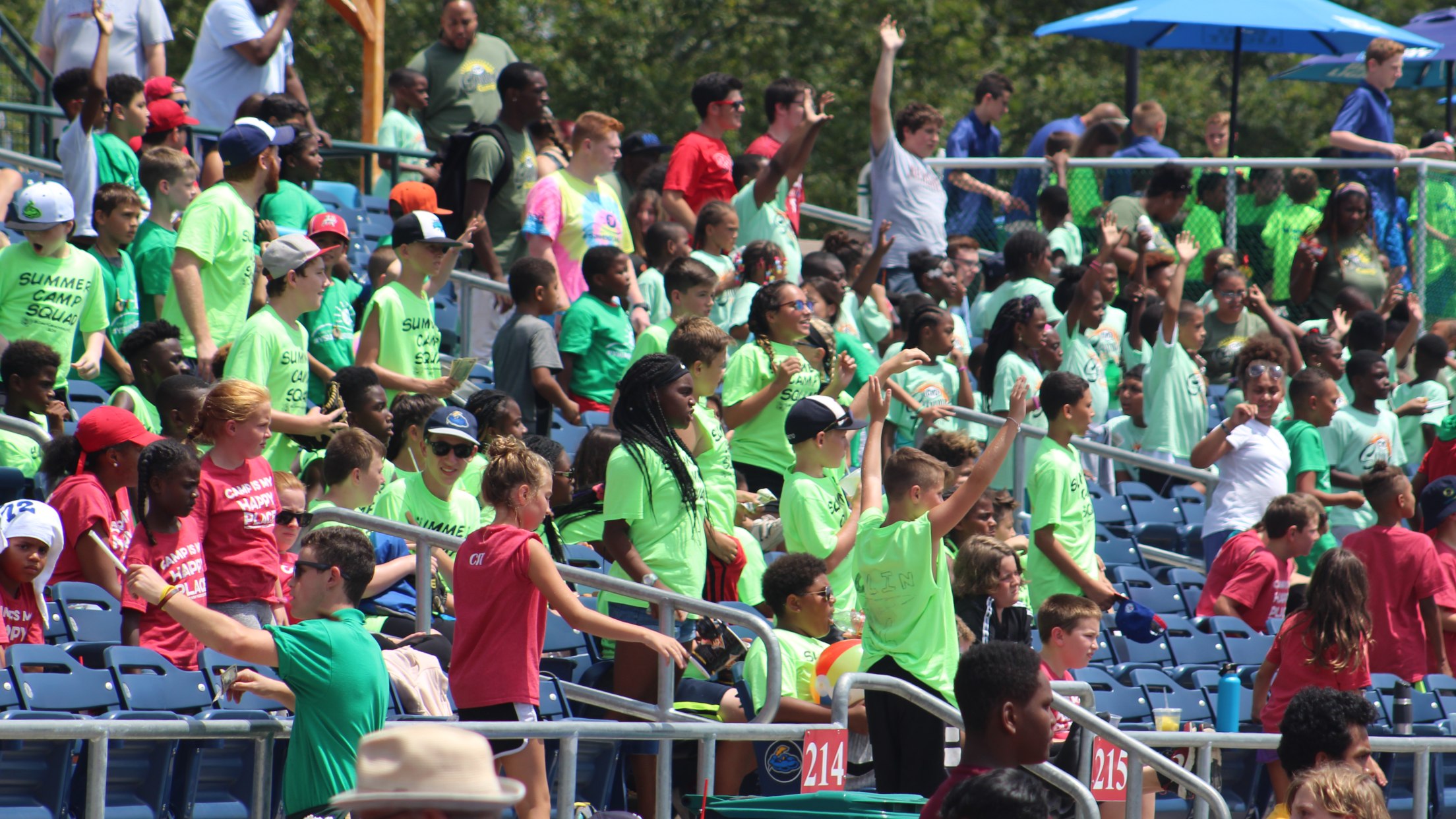 (Trenton, NJ) – After combining to score 56 runs on 62 hits in a split of their first two games, the Trenton Thunder and West Virginia Black Bears played a much smoother and quicker game in their series finale on Wednesday morning at Trenton Thunder Ballpark. In front of a
(Trenton, NJ) – After combining to score 56 runs on 62 hits in a split of their first two games, the Trenton Thunder and West Virginia Black Bears played a much smoother and quicker game in their series finale on Wednesday morning at Trenton Thunder Ballpark. In front of a summer camp heavy crowd of 7,721, the starting pitching matchup between *Christian Capuano *and *Jeremy Cook *was the main attraction. Cook struck out 13 over six innings for the Black Bears, who took two out of three for the second time this season with a 5-1 win in the first morning game in Trenton since the 2019 season.
For the first time in the series, the Thunder struck first after *Ryan McCarthy *doubled with one out in the second. After stealing third base, a wild pitch brought the center fielder home to give Trenton a 1-0 lead. Capuano had two strikeouts in each of his first two innings before *Turner Hill *led off the top of the third with a single and steals of second and third. With less than two outs, a *Ruben Fontes *groundout to short tied the game at one.
The score held until Capuano's final inning in the fifth. This time, JC Santini *led off with a double and *Anthony Stehlin *followed with a walk. Hill's infield single loaded the bases for *Maddux Houghton and a sacrifice fly to center gave the Black Bears a 2-1 lead. Capuano (1-1) surrendered one more run in the inning and finished with eight strikeouts after he punched out the side in the fourth.
Meanwhile, Cook (3-0) continued his incredible run out of the All-Star break by tacking on two strikeouts in both the fifth and sixth to finish with a season-high 13. The Black Bears added to their lead on Fontes' RBI double in the seventh off Jose Ledesma *and Houghton's second sacrifice fly in the ninth off *Alec Whaley. Both Thunder righties worked an inning apiece to take some pressure off a taxed bullpen.
Trenton got two runners aboard in both the seventh and eighth but failed to score and *Grayson Thurman *later finished a 1-2-3 ninth in a non-save situation. *Dilan Espinal *and *Josh Surowiec *both finished 2-for-4 with a pair of singles while *Kolby Blanchard *and *Damian Yenzi *each reached base twice on a single and a walk.
The seven-game homestand continues on Thursday, July 27 at 7:00 PM when the Thunder start a four-game series against the Williamsport Crosscutters! For full ticket pricing and information for the rest of the 2022 season, partnership/sponsorship opportunities, and information about special events at Trenton Thunder Ballpark, please visit trentonthunder.com or call the Thunder Box Office at (609) 394-3300, opt 4.
#
New Jersey's Baseball Team | Founding Member of the MLB Draft League
The Trenton Thunder have drawn over 10 million fans over 28 years and have won the three major awards that Minor League Baseball teams can win; the Johnson Trophy for the "Nation's Best Franchise", the Larry MacPhail Trophy for Outstanding Club Promotion, and the Bob Frietas Award for Long-Term Success, given by Baseball America. The team has given back over $7.5 million worth of goods, services, and monetary donations through Trenton Thunder Charities, under the Grand Slam We Care Foundation umbrella. The Thunder can be found online at trentonthunder.com, facebook.com/trentonthunder, twitter.com/trentonthunder, and on youtube.com/AATrentonThunder.