Wrestling Under the Stars Ticket Policy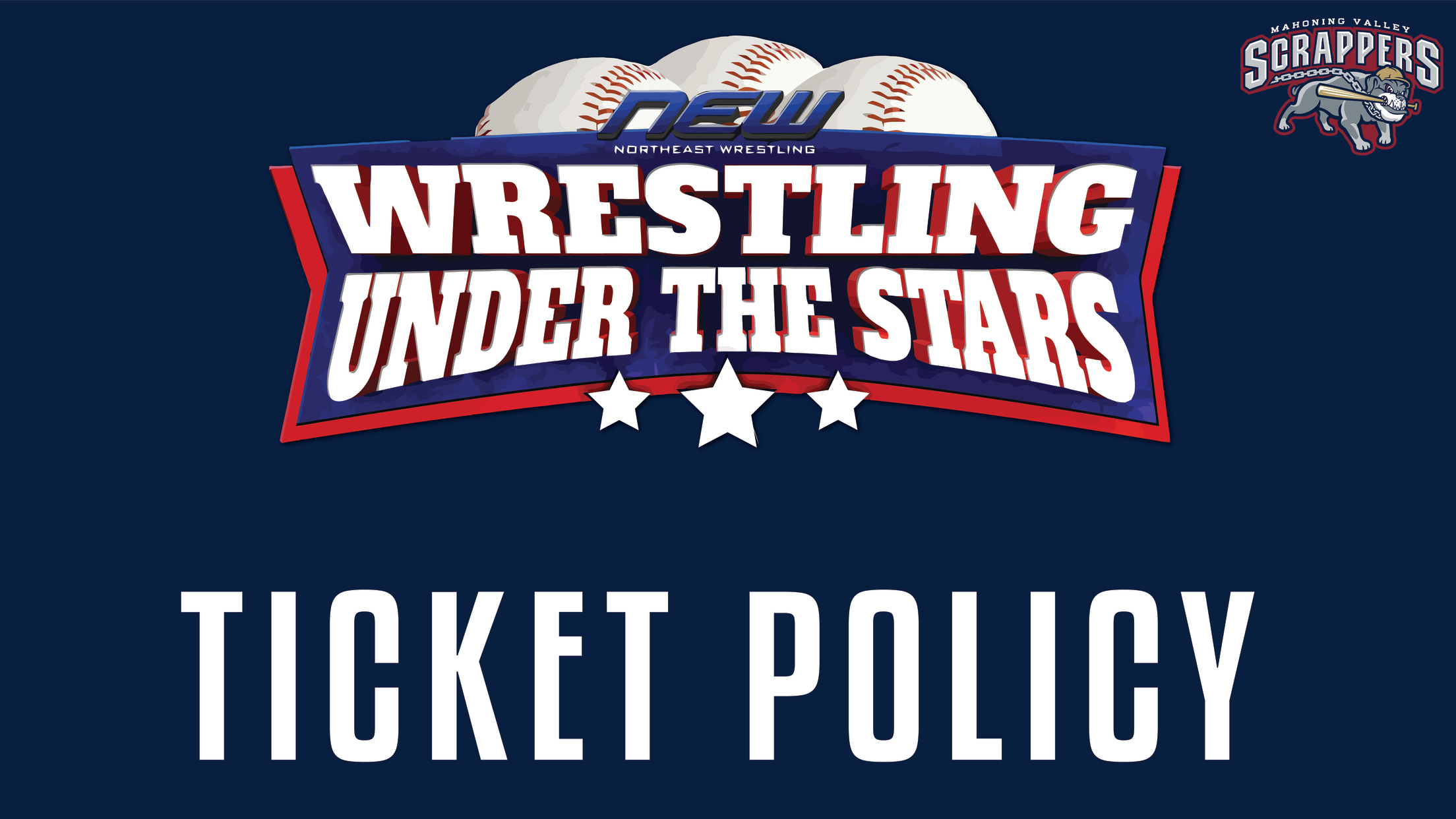 Due to unavailability of talent at the original event date, the Mahoning Valley Scrappers and Northeast Wrestling announce that Wrestling Under the Stars live at Eastwood Field has been rescheduled to Friday, September 9, 2022 at 7:30pm and will feature Malakai Black, Penta, Ricky Starks and additional wrestling superstars to
Due to unavailability of talent at the original event date, the Mahoning Valley Scrappers and Northeast Wrestling announce that Wrestling Under the Stars live at Eastwood Field has been rescheduled to Friday, September 9, 2022 at 7:30pm and will feature Malakai Black, Penta, Ricky Starks and additional wrestling superstars to be announced. The event is sponsored by Texas Roadhouse with Wholesale Fireworks and Pacifico.
Previous tickets purchased (for July 30) will be honored for the new event date (Sept 9). Ticket credits can also be rolled over to the 2023 Wrestling Under the Stars event at Eastwood Field if you are unable to attend the September 9th event. If you need a refund for your tickets that you purchased directly on mvscrappers.com (TicketReturn) or at the Chevy All-Stars Box Office OR you want to receive the rollover credit for 2023, please mail in the following to the Chevy All-Stars Box Office at Eastwood Field by August 30, 2022:
Tickets
Indicate with a note that you want to receive the rollover credit OR a refund
Copy of receipt (If you lost your receipt, please include your date of purchase). If you purchased online, include your Transaction ID
Name, Address, Phone number, Email
If you paid with cash for the tickets, we will mail you a reimbursement check. If you paid by credit card, the amount will be refunded back to the original card used to purchase the tickets.
Mail tickets to:
Mahoning Valley Scrappers
Attn: Wrestling Tickets
111 Eastwood Mall Blvd, Niles, OH 44446