Scrappers Seek Host Families for 2023 Season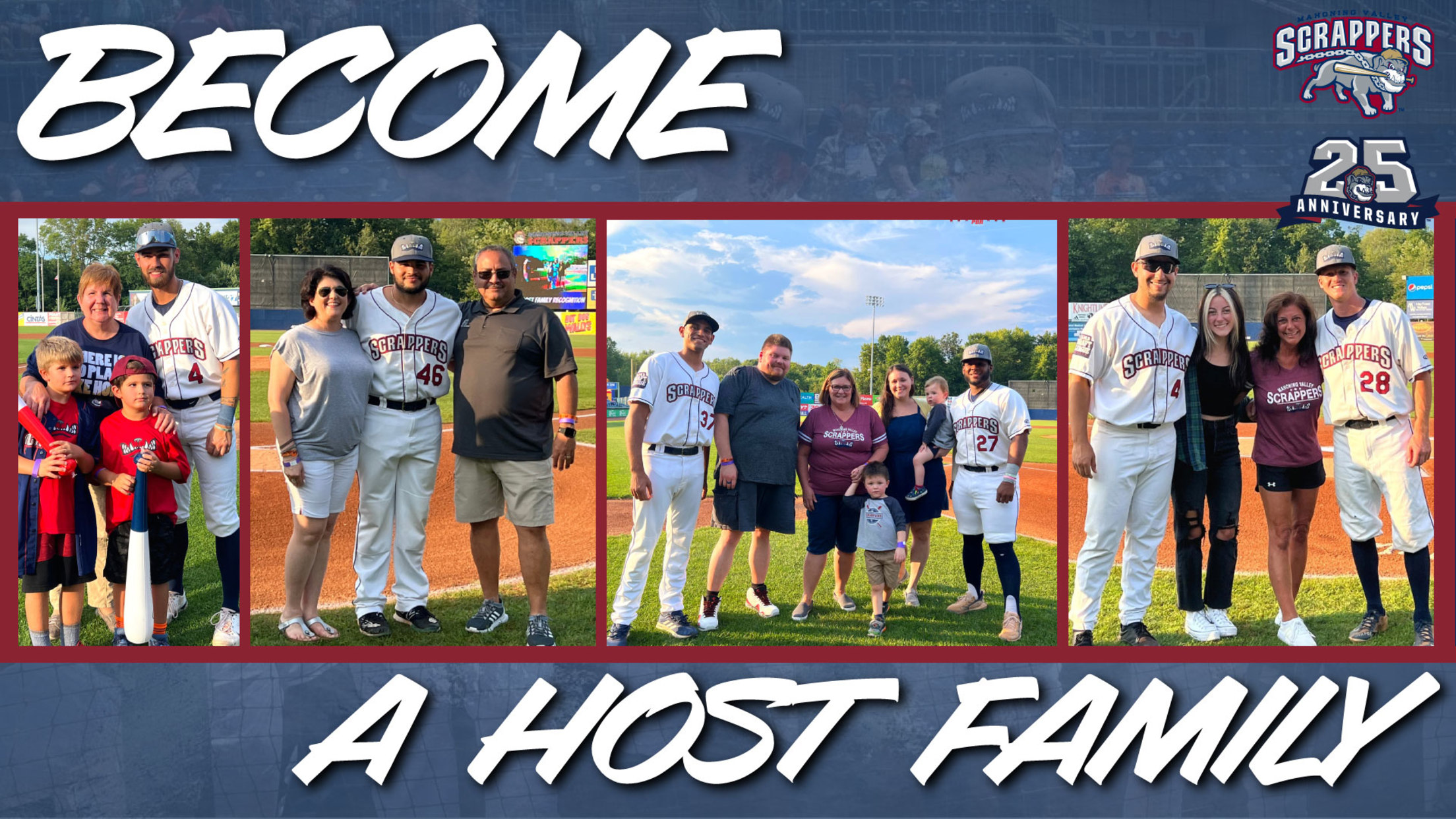 The Mahoning Valley Scrappers are looking for families that are interested in hosting a player during the 2023 Scrappers season. Host families receive an opportunity that allows them to become a part of the Scrappers team, gain a new member of the family and for many, create memories that extend
The Mahoning Valley Scrappers are looking for families that are interested in hosting a player during the 2023 Scrappers season. Host families receive an opportunity that allows them to become a part of the Scrappers team, gain a new member of the family and for many, create memories that extend past the summer. In addition to life-long memories, host families receive the following great benefits:
Complimentary Season Tickets
Season Parking Pass
Use of a Suite for a Game
Discounts on Concessions and Merchandise
On-Field Recognition at a Game
Monthly Eastwood Mall Gift Card
If you are interested in this opportunity and would like to receive more information, contact Roxanne Polichetti at 330-505-0000 or email her at [email protected]
The Mahoning Valley Scrappers are set to open the 2023 season at Eastwood Field on Thursday, June 1 against the West Virginia Black Bears. Opening Night will also feature fan favorites post-game fireworks and Buck Night. Scrappers ticket packages and sponsorship opportunities are on sale now. To stay up to date with the Scrappers in the off-season or for more information, visit mvscrappers.com or contact the front office at 330-505-0000.