Foxconn Partners With Scrappers to Present Their 2023 Season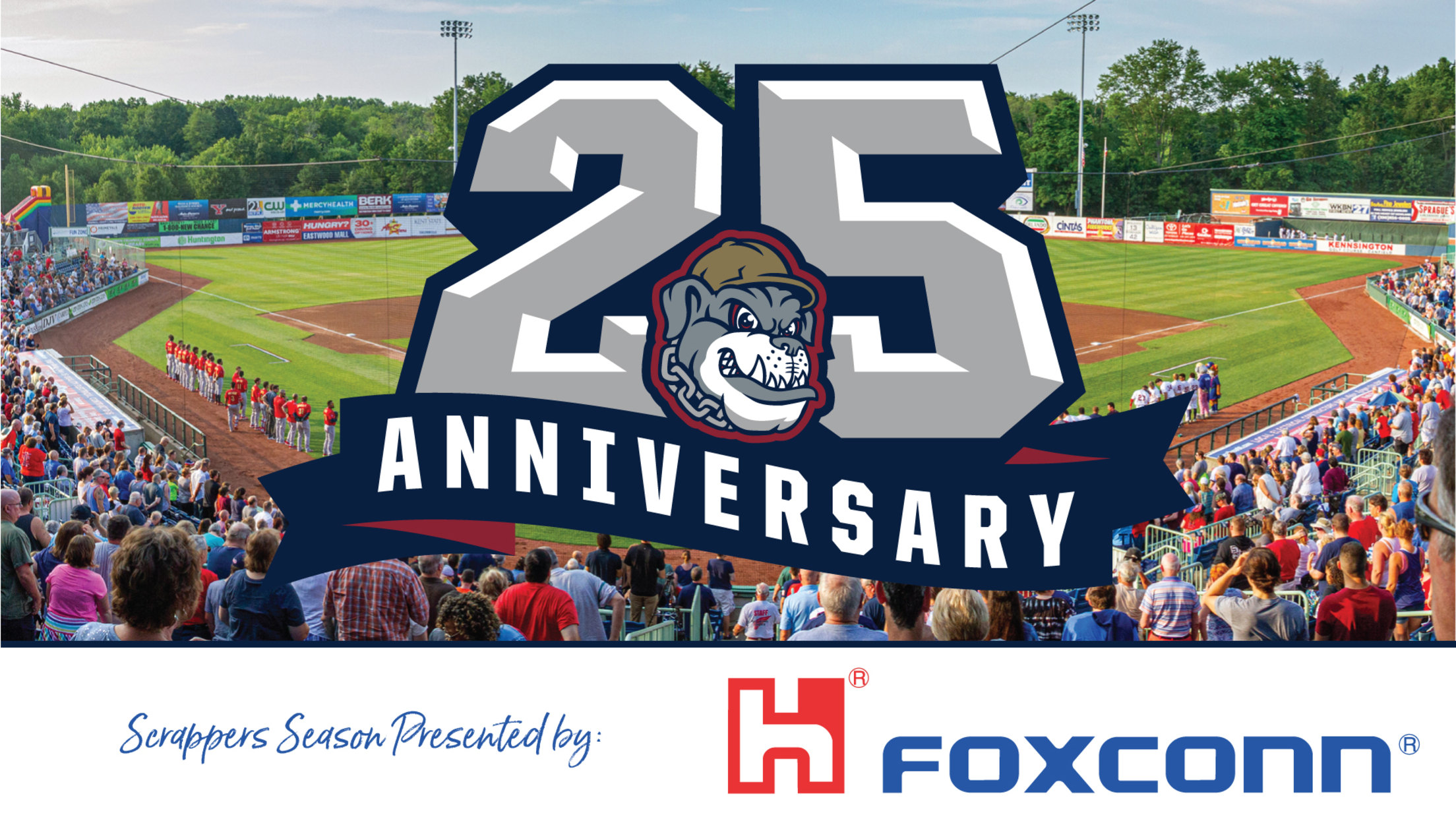 Hon Hai Technology Group ("Foxconn") (TWSE:2317) has partnered with the Mahoning Valley Scrappers to present their 2023 season. This major partnership will provide Foxconn with a significant season-long presence with the Scrappers through community engagement and hospitality. Foxconn will sponsor five unique team specialty jersey nights with jersey proceeds benefiting
Hon Hai Technology Group ("Foxconn") (TWSE:2317) has partnered with the Mahoning Valley Scrappers to present their 2023 season. This major partnership will provide Foxconn with a significant season-long presence with the Scrappers through community engagement and hospitality. Foxconn will sponsor five unique team specialty jersey nights with jersey proceeds benefiting local community organizations. Foxconn will also sponsor the weekly "Every Sunday Matters" promotion which gives back to local charities every Scrappers Sunday home game.
Foxconn Technology Group states, "Foxconn is proud to partner with the Mahoning Valley Scrappers for the 2023 MLB Draft League Season. Foxconn is looking forward to another great season from the Mahoning Valley Scrappers and we pride ourselves on the communities in which we operate. We look forward to enjoying America's past time with thousands of those who call the Mahoning Valley home and who visit the Mahoning Valley. "
Jordan Taylor, Executive Vice President of HWS Baseball said, "I am so pleased to have Foxconn as our presenting sponsor this season. A partnership between two organizations celebrating 25 years in the valley and a company helping shape the future of the valley promotes pride in our past and excitement for things to come."
"Foxconn's partnership with the Mahoning Valley Scrappers is just a start to how we will work tirelessly to support the local community through jobs, investment, and opportunities for all those who call the Mahoning Valley home.", Foxconn Technology Group said.
About FOXCONN TECHNOLOGY GROUP: Established in 1974 in Taiwan, Hon Hai Technology Group ("Foxconn") (2317: Taiwan) is the world's largest electronics manufacturer. Hon Hai is also the leading technological solution provider, and it continuously leverages its expertise in software and hardware to integrate its unique manufacturing systems with emerging technologies. Hon Hai has expanded its capabilities into the development of electric vehicles, digital health, and robotics, and three key technologies – new-generation communications technology, AI, and semiconductors – which are key to driving its long-term growth strategy. In addition to maximizing value-creation for customers who include many of the world's leading technology companies, Hon Hai is also dedicated to championing environmental sustainability in the manufacturing process and serving as a best-practices model for global enterprises. www.honhai.com.
About MAHONING VALLEY SCRAPPERS: Mahoning Valley Scrappers are one of six founding member teams in the MLB Draft League, joining the Frederick Keys, State College Spikes, Trenton Thunder, West Virginia Black Bears and Williamsport Crosscutters. The Scrappers are set to open the 2023 season at Eastwood Field on Thursday, June 1 against the West Virginia Black Bears. Opening Night will feature fan favorites post-game fireworks and Buck Night. Scrappers ticket packages and sponsorship opportunities are on sale now.