Spikes strong on hill, but drop season opener to 'Cutters
Olson, Deprimo, Cheeley combine to yield only unearned runs in 2-0 loss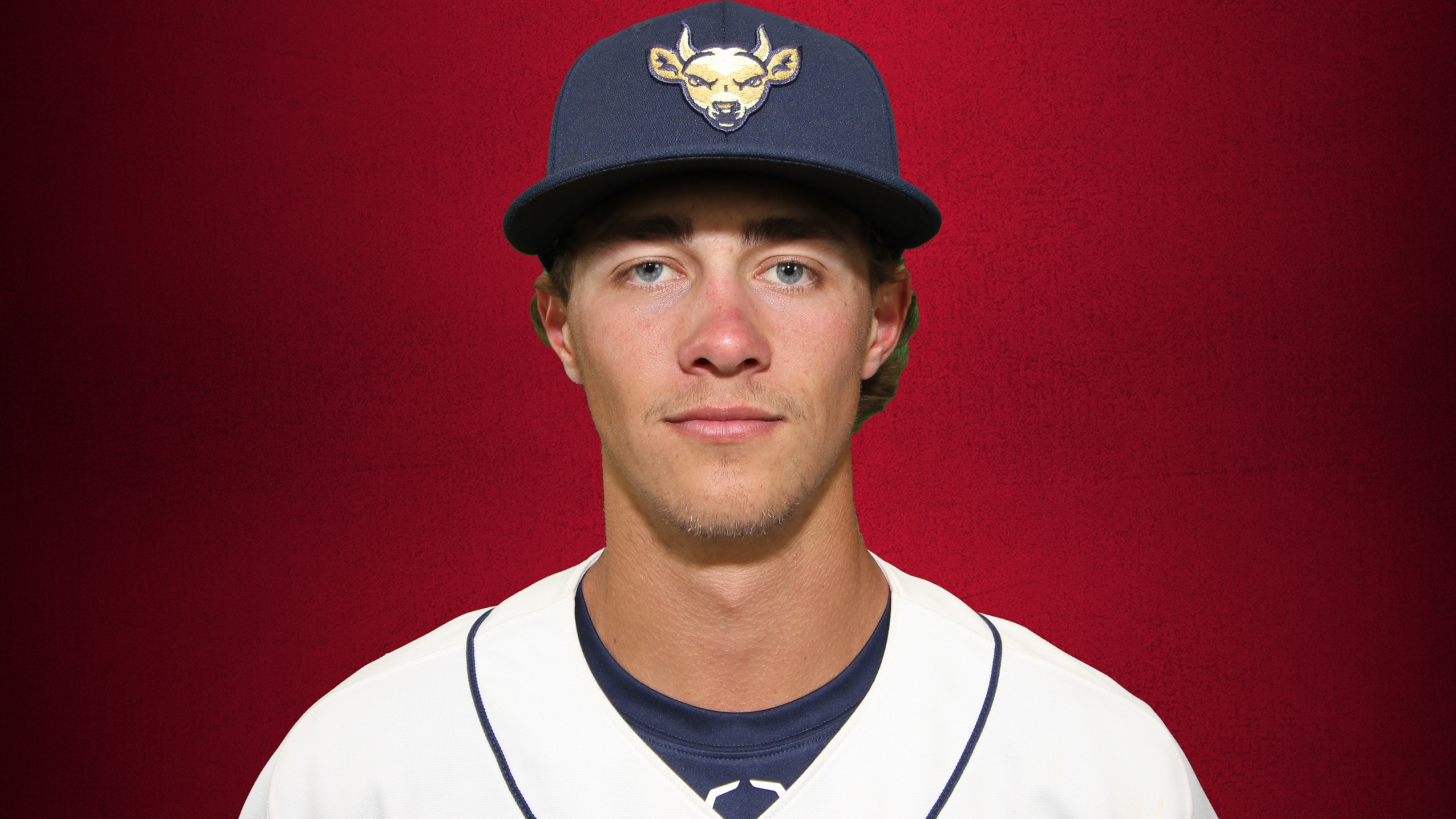 Mason Olson threw four scoreless innings to start Thursday's season opener for the Spikes. (State College Spikes)
BOX SCORE PLAY-BY-PLAY WILLIAMSPORT, Pa. – The State College Spikes received a strong mound effort from a trio of talented youngsters, but four errors led to a pair of unearned runs for the Williamsport Crosscutters in the Spikes' 2-0 season-opening defeat at Muncy Bank Ballpark at Historic Bowman Field on
WILLIAMSPORT, Pa. – The State College Spikes received a strong mound effort from a trio of talented youngsters, but four errors led to a pair of unearned runs for the Williamsport Crosscutters in the Spikes' 2-0 season-opening defeat at Muncy Bank Ballpark at Historic Bowman Field on Thursday night.
Mason Olson, Hunter Deprimo (0-1) and Austin Cheeley each starred on the hill for State College (0-1). Olson, a College of Southern Idaho product who is committed to continue his college career at BYU, started the game with four scoreless frames in which he yielded two hits, two walks and a hit batsman while striking out one.
Deprimo was the pitcher of record after a Spikes miscue allowed *Maury Weaver *to score in the fifth, but the Mansfield (Pa.) product steered his way out of trouble for the rest of his three innings on the mound. The righty gave up three this and a walk while striking out one batter.
Cheeley, a returnee from last year's Spikes squad who record a team high four saves, was tagged for the unearned insurance run after two errors brought in Cole Evans. The 6'8" righty struck out one batter and gave up one hit.
The Spikes threatened to score the game's first run with the bases loaded and no outs in the second, but were held off the board by Williamsport (1-0) starter Elijah Gill *(1-0). State College also put runners on second and third in the ninth after *Lukas Cook's single, Lyndon Walker's walk, and a wild pitch. However, *Salvatore Fusco *(1) struck out *Ryan Blackwell *to end the game and pick up the save.
Five different Spikes each notched a hit, including second-year Spike and State College native Kevin Karstetter, who is committed to continue his college career at the University of Houston.
Crosscutters reliever *Zac Czerniawski *(1-0) picked up the win with a perfect fifth inning, including one strikeout.
Friday, the Spikes start the 2022 home schedule on Opening Night *presented by *PSECU *with a 6:35 p.m. matchup against the Crosscutters at Medlar Field at Lubrano Park. Right-hander *Toine Harris, a Southern University hurler making his first pitching appearance since fall action in 2021, will go on the mound for State College against Williamsport right-hander *Austin Marozas *out of the University of Missouri.
The Spikes will be making their first substitution of the season for Opening Night as due to a conflict, Sean Clifford *will reschedule his appearance at the ballpark to Saturday, June 11, with star safety *Ji'Ayir Brown pinch-hitting in his place. Brown will sign autographs for Spikes fans and throw out the first pitch of the season.
Brown grabbed six interceptions this past fall, the most for any Nittany Lion since 2006. The super senior's total included two in the Outback Bowl against Arkansas, and his stock has been rising on many 2023 NFL Draft boards.
The special appearance by Brown adds to an already jam-packed Opening Night slate, including the first spectacular FIREWORKS *show of the season after the game, presented by *PSECU.
More Opening Night activities include a *Poster Schedule Giveaway *presented by *PSECU *for the first 1,000 fans entering the ballpark gates and the return of *Kids Run the Bases Home Run Edition *presented by *Mount Nittany Health *after the game.
Opening Night gates will open beginning at 5:20 p.m. for Spikes Season Ticket holders, with gates open to the general public at 5:30 p.m.
Fans who had purchased tickets for Opening Night in anticipation of a visit by Clifford can contact the Spikes Ticket Office at 814-272-1711.
Tickets for Opening Night presented by PSECU, as well as all 40 games on the Spikes' biggest regular season home schedule in franchise history, are available now. Tickets can be purchased by calling (814) 272-1711 or by visiting the Spikes Ticket Office in person from 9 a.m. to 5 p.m. Monday through Friday.
Fans can also buy and download single-game tickets, and view the full 2022 promotional schedule, by visiting StateCollegeSpikes.com.
More ticket packages, including Flex Books and an array of group and hospitality options for the 2022 season, are currently on sale by calling the Spikes at (814) 272-1711. Additional information on all club ticketing options, as well as team news and schedule info, can be viewed at StateCollegeSpikes.com.