Ike's Kids Club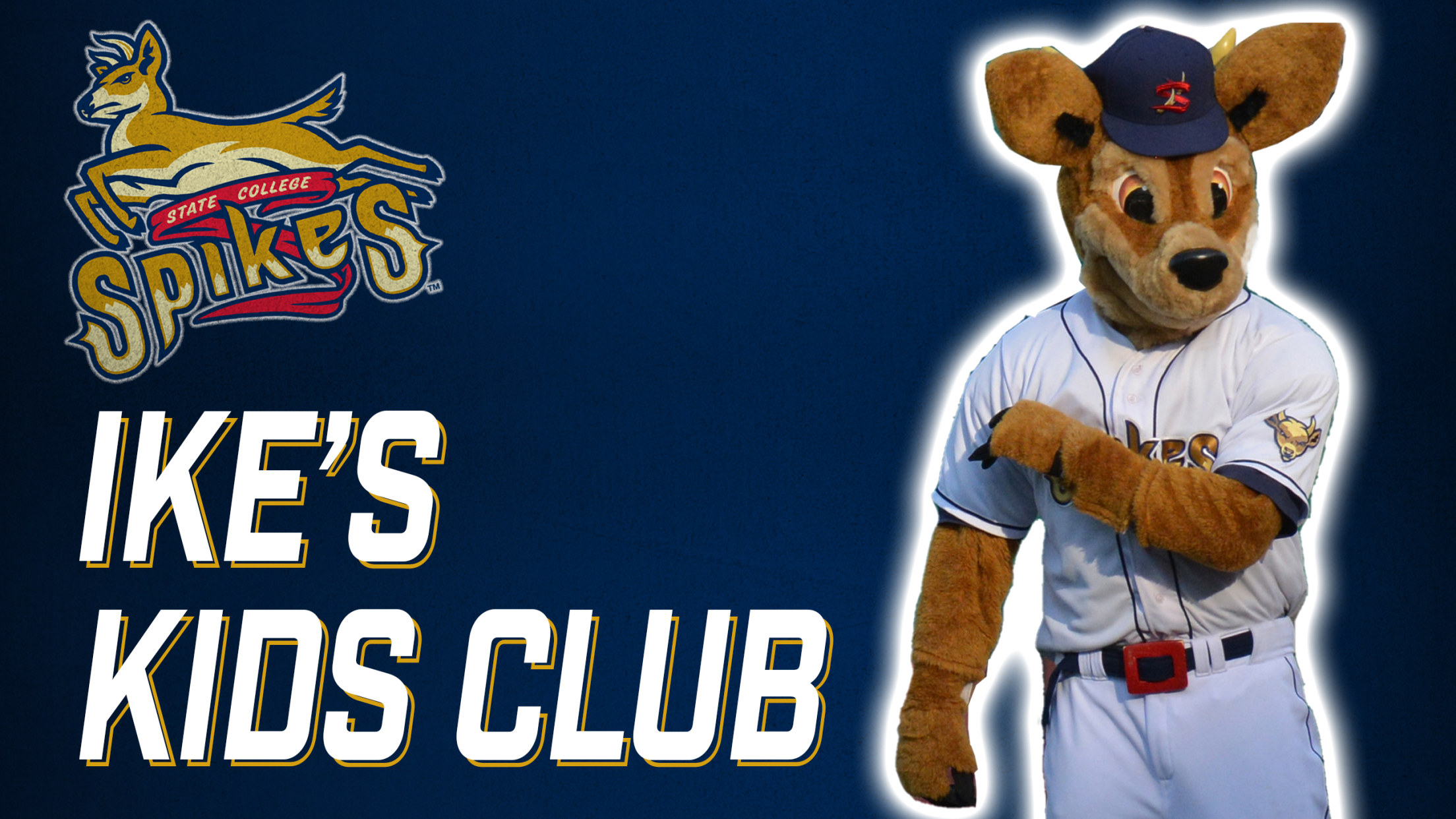 You're never too young to be a Spikes fan! Ike's Kids Club is a great way for kids 12 and under to enjoy Spikes games and special events, and to make new friends!
And what's the best part of being a member of Ike's Kids Club? It's completely FREE to be a member!
As a member of Ike's Kids Club, members receive:
• FREE tickets to four (4) games during the Spikes home schedule just for signing up - 2023 games are June 10, July 16, August 2, and August 25!
• Parents - purchase a Flex Book or Value Plan to get free Kids Club Tickets to up to 12 games for your kids! Get more information on Spikes Flex Books and Spikes Value Plans!
• If parents purchase a Value Plan, Kids Club Members receive a seat right next to you for the same 12 games
• If parents purchase a Flex Book, Kids Club Members will receive free tickets when parents redeem their Flex Book Vouchers (max 12 free tickets per Kids Club Member)
• Official Spikes Kids Club Membership Card
• 10% discount at "Off the Rack Outfitters" with Membership Card - join now to get the discount immediately on the Spikes' online store!
• One (1) free all-you-can-ride pass to the Geisinger Kids Zone!
Call 814-272-1711 for more information on how to pick up Ike's Kids Club packages at Medlar Field at Lubrano Park - we can't wait to see you at the ballpark this summer!