All-You-Can Eat Group Picnics
Let the Spikes host your summer group picnic outing with family, friends, co-workers or business clients! Groups of 20 or more can enjoy a fantastic picnic experience, featuring an all-you-can-eat buffet and a game ticket in the spacious Pepsi Picnic Pavilion at Medlar Field at Lubrano Park. The Spikes will do all the work - just bring your group and prepare for a fun, relaxing night out!
Setting up your Spikes picnic outing for the season is simple... just contact the Spikes Group Sales Department at (814) 272-1711 or email [email protected].
Also be sure to view the Spikes schedule to select the perfect date for your group picnic outing!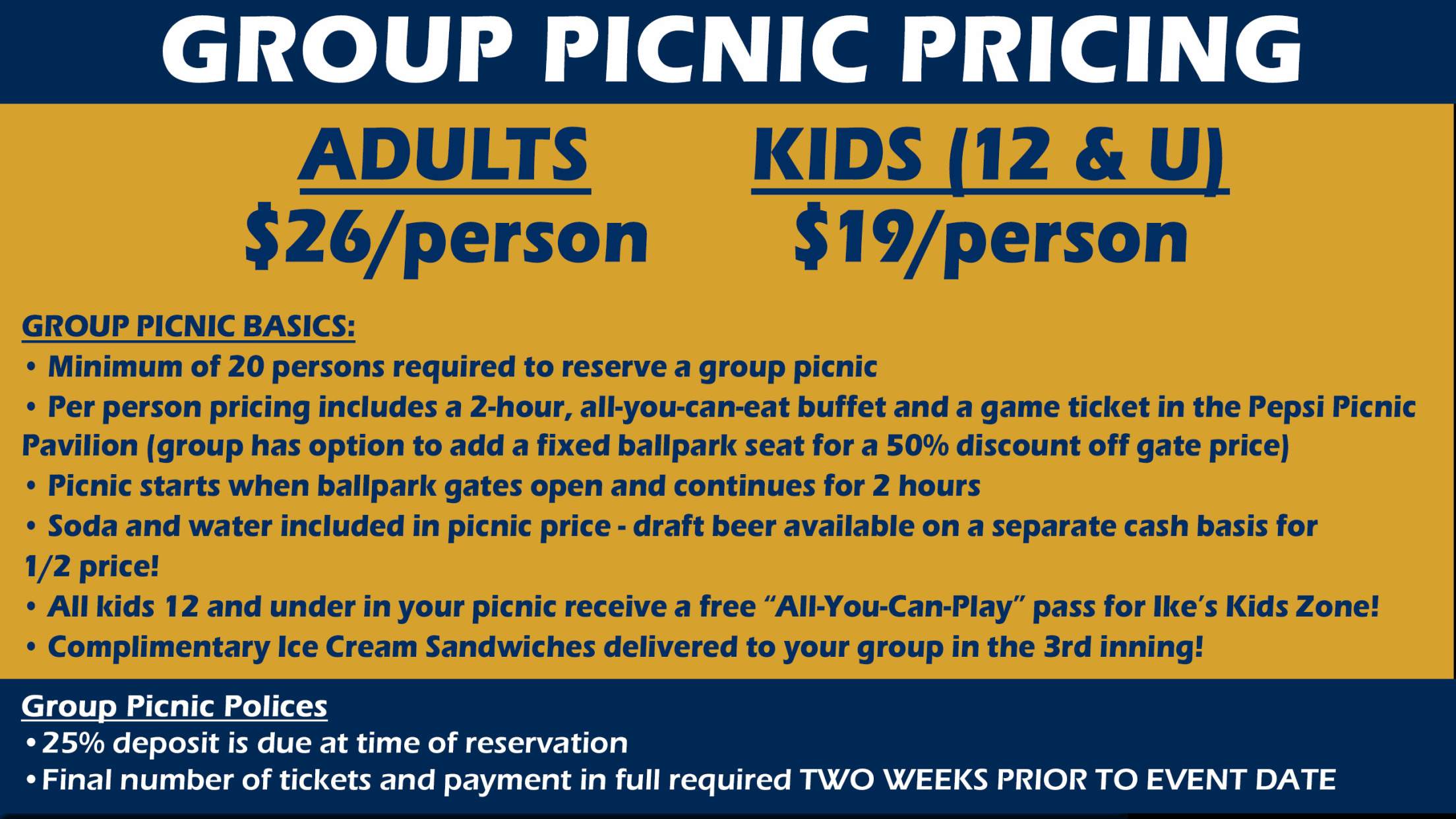 For more information on booking your pikes group picnic experience please call the Spikes at (814) 272-1711 or
E-mail [email protected] and ask for a group ticket sales representative to assist in planning your event!