Gile homers as Spikes roll to win over Scrappers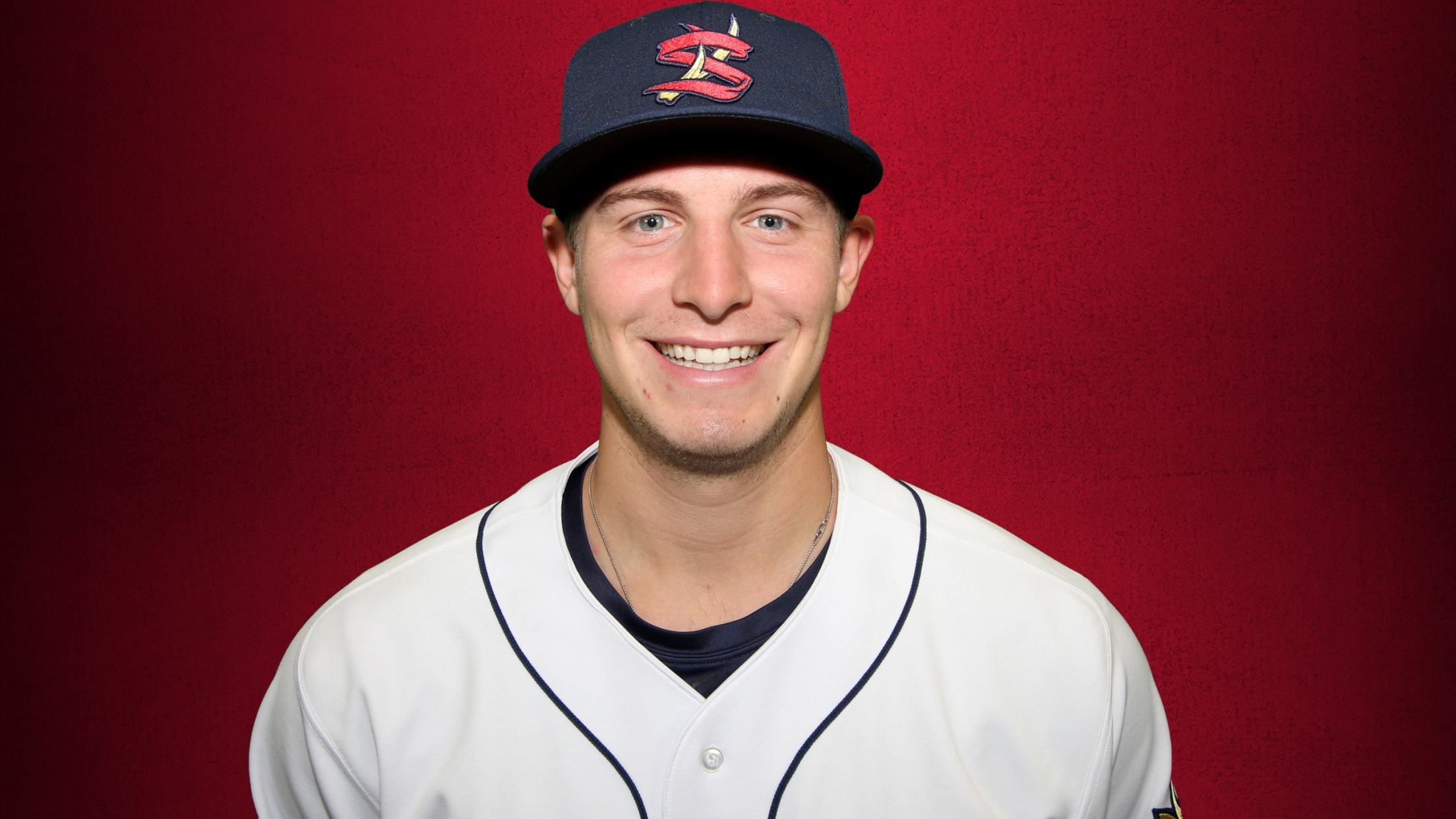 Nick Gile's solo homer in the sixth, his first as a Spike, helped State College take a 5-1 win over Mahoning Valley on Friday night at Eastwood Field. (State College Spikes)
BOX SCORE PLAY-BY-PLAY NILES, Ohio – Nick Gile smashed his first home run as a State College Spike, and J.D. Daniels led a stout pitching effort as the Spikes took their seventh victory in last the eight games with a 5-1 win over the Mahoning Valley Scrappers on Friday night
NILES, Ohio – Nick Gile smashed his first home run as a State College Spike, and J.D. Daniels led a stout pitching effort as the Spikes took their seventh victory in last the eight games with a 5-1 win over the Mahoning Valley Scrappers on Friday night at Eastwood Field.
Gile's home run, just the second for the Spikes (9-5 2nd half) in the second half of the MLB Draft League season, came on a 3-2 pitch from Mahoning Valley (3-11 2nd half) starter Isaac Olson (1-1) as he led off the sixth inning. The Illinois State product now leads the Spikes in second-half runs batted in with 10.
State College jumped out in front early as Brock Reller singled to right to bring in a pair of runs in the first. After Gile's homer built the Spikes' lead to 3-0, Jeffrey Wehler responded for the Scrappers with an RBI triple to right-center field in the sixth. However, State College added insurance runs in the eighth on Brody Perkes's RBI groundout and in the ninth on Trent Taylor's double to left that scored Dawson Bailey.
Taylor starred on offense for the second straight game, following two extra-base hits in Thursday's rain-shortened win at home with a pair of doubles as part of a three-hit night on Friday.
Daniels (1-1) logged a quality six-inning performance on the hill for the Spikes. The hurler from Tuskegee (Ala.) allowed one run on three hits and one walk while striking out three batters over six innings of work. Daniels needed just 75 pitches to get through his outing.
Mike Oh followed with a scoreless seventh inning to earn his first official hold for State College, and Tristen Hudson (2) closed out the game with two strikeouts against two hits for a six-out save, his second in as many opportunities.
Olson yielded a total of three runs on six hits and two walks over six innings for a quality start of his own. The right-hander struck out three batters in the effort.
While Gile's home run was a highlight of his night, he was caught stealing in the third inning, stopping a streak of 28 consecutive stolen bases for the Spikes as a team without being caught that stretched back to the second-half opener on July 22.
The Spikes have now defeated the Scrappers in their last seven second-half meetings, three of which have come in Niles.
State College will return to Eastwood Field on Saturday night at 7:05 p.m. to take on Mahoning Valley in the second game of their three-game series. Right-hander Beau Nichols (1-1), coming off 6 1/3 scoreless innings in his last outing against the Scrappers this past Sunday at home, gets the ball for the Spikes. Mahoning Valley will go with right-hander Jarod Sprinkle (0-1), who allowed four runs on six hits and five walks over five innings during the same game this past Sunday.
Following the completion of their jaunt to Ohio on Sunday and an off day on Monday, the Spikes will return home for a three-game set against the West Virginia Black Bears from Tuesday, August 9 to Thursday, August 11. Highlights of the trio of 6:35 p.m. games include Bark in the Park III presented by the Centre Daily Times on Tuesday with a Doggie Giveaway presented by Happy Valley Insurance, Ladies Night with a special pre-game Sip & Paint Ticket Package available on Wednesday, and Bellefonte Community Night on a Thirsty Thursday.
Tickets for every game remaining in the second half of the Spikes' biggest regular season home schedule in franchise history, including all three remaining FIREWORKS from the Field shows, are available now. Tickets can be purchased by calling (814) 272-1711 or by visiting the Spikes Ticket Office in person from 9 a.m. to 5 p.m. Monday through Friday.
Fans can also buy and download single-game tickets, and view the full 2022 promotional schedule, at the only source for authentic Spikes tickets online by visiting StateCollegeSpikes.com.
More ticket packages, including Flex Books and an array of group and hospitality options for the 2022 season, are currently on sale by calling the Spikes at (814) 272-1711. Additional information on all club ticketing options, as well as team news and schedule info, can be viewed at StateCollegeSpikes.com.
Catch all the action of the Spikes' game on Saturday via the Spikes Radio Network presented by Penn State Sports Medicine, Official Healthcare Provider of Penn State Athletics with Joe Putnam on the call. The broadcast starts with Spikes Live! presented by Mount Nittany Health, on the air from Eastwood Field starting at 6:50 p.m.
The game can be viewed worldwide on the MLB Draft League streaming platform at MLBDraftLeague.com/streaming, along with the "Listen Live" link on StateCollegeSpikes.com and the TuneIn Radio app.