Spikes stifle Crosscutters' bats but fall, 5-1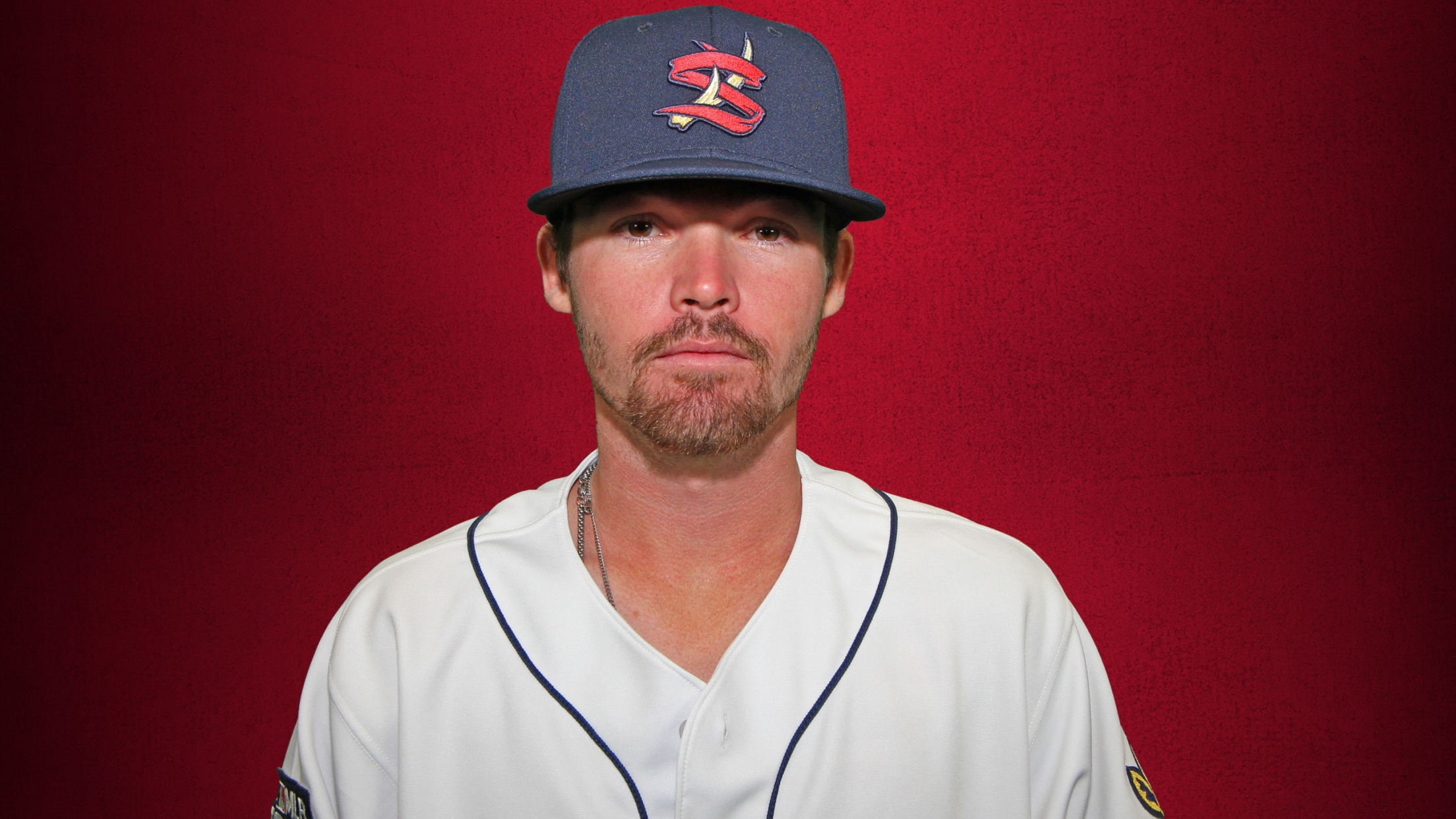 Beau Nichols allowed just one hit and matched a Spikes season high for any pitcher with seven strikeouts over five innings on Tuesday night. (State College Spikes)
BOX SCORE PLAY-BY-PLAY UNIVERSITY PARK, Pa. – State College Spikes right-handers Beau Nichols and Mike Oh combined to hold the Williamsport Crosscutters to just two hits on Tuesday night at Medlar Field at Lubrano Park, but the Crosscutters used opportunistic offense to deal the Spikes a 5-1 defeat. Nichols (0-1)
UNIVERSITY PARK, Pa. – State College Spikes right-handers Beau Nichols and Mike Oh combined to hold the Williamsport Crosscutters to just two hits on Tuesday night at Medlar Field at Lubrano Park, but the Crosscutters used opportunistic offense to deal the Spikes a 5-1 defeat.
Nichols (0-1) yielded just a fourth-inning RBI double to Daniel Harris IV in the hit column while notching seven strikeouts. The right-hander's whiff total matched Mason Olson's outing on July 10 against Williamsport (4-0 2nd half) for the most by a Spikes (2-3 2nd half) pitcher in a single 2022 MLB Draft League appearance. Nichols did yield six walks while being charged with a total of three runs, one of them earned, over five frames.
Oh gave up just one hit, a Nemo Wright single in the eighth, and both runs against him were unearned. The Charlotte product, who earned the win in his Spikes debut on Saturday at Mahoning Valley, struck out five batters over four innings and needed just 45 pitches to get through his mound tenure.
Harris's double in the fourth inning plated the first Williamsport run, with two more scoring in the fifth on a bases-loaded walk from Connor Denning and a subsequent wild pitch.
In the eighth, Wright advanced to second on an error after his single, then on to third on another misplay, with an additional error scoring him. Harris brought in the last Williamsport run with a sacrifice fly to center later in the eighth.
State College scored its lone run in the eighth when DeAndre Shelton singled to left-center field, stole second base, advanced to third on an error, and came home on Nick Gile's groundout.
Colin Adams and Brody Perkes each went 2-for-4 with a triple for the Spikes.
Crosscutters reliever Matt Gilbertson (1-0) picked up the win with four scoreless innings in which he allowed four hits while striking out one batter.
The Spikes and Crosscutters will finish their series on Wednesday with a shift in location as both teams head to Muncy Bank Ballpark at Historic Bowman Field for a 6:35 p.m. start. Right-hander Brendan Knoll (0-0 2nd half), who tossed five scoreless innings in the Spikes' second-half opener at Mahoning Valley on Friday, gets his second start of the half for State College.
Williamsport is set to go with right-hander Nick Meyer (1-0 2nd half), who earned a home win against Trenton on Friday.
Following the road game in Williamsport, the Spikes start the second part of this weeke's home stretch on Thursday as they begin a four-game series against the Mahoning Valley Scrappers.
Fans will enjoy the chance to once again enjoy dazzling FIREWORKS spectaculars from a unique vantage point as FIREWORKS from the Field returns for each of the five remaining shows on the 2022 home schedule.
Starting with a FIREWORKS Weekend that features back-to-back shows on Friday, July 29 and Saturday, July 30, all fans are invited to come down onto the infield at Medlar Field at Lubrano Park to see the skies light up with each of these special presentations from the Spikes and their official FIREWORKS provider, Starfire Corporation. Friday's show after the 6:35 p.m. game against Mahoning Valley is presented by Penn State Health.
Fans will also get the chance to support great causes this coming weekend. Saturday, July 30, join us to raise funds and awareness for the fight against breast cancer at the annual Paint the Park Pink Night presented by Mount Nittany Health. The Spikes wear special Pink and Black Jerseys which go up for bids in a Jersey-off-the-Back Auction benefiting the Mount Nittany Health Foundation, available soon on the LiveSource app. The night is capped off with another FIREWORKS from the Field display.
Then on Sunday, July 31, Still Strong Night will take place during the Spikes' 4:05 p.m. game with the Mahoning Valley Scrappers, and feature a special appearance from foundation co-founder, former NFL defensive lineman and proud Blue & White alum Devon Still. In addition to Still throwing out a first pitch and being part of the night's activities, proceeds from the Spikes' 50/50 drawing for the night will go to the Still Strong Foundation, and fans will have many ways to find out how to support the foundation and its cause.
Friday is scheduled tol be the first bobblehead giveaway of the season with the Wally Triplett "We Are" Talking Bobblehead presented by Boyles Insurance. The bobblehead, crafted in consultation with Triplett's family, will go to the first 1,000 fans of all ages at Friday's game. In addition to featuring the legendary back in a pose reminiscent of his performance in the 1948 Cotton Bowl, which gave rise to the use of "We Are" as a unifying cry across Nittany Nation, the bobblehead will feature a button that will play "We Are" whenever pressed.
More highlights include an appearance by social media superstar and top Happy Valley hooper Anna Camden during TikTok Night on Thursday, Philipsburg-Osceola Community Night on Friday, Scout Night and Penns Valley Community Night on Saturday, and a pair of FREE Geisinger Kids Zone! nights presented by Friends of Jake Corman this weekend.
Tickets for every game in the second half of the Spikes' biggest regular season home schedule in franchise history are available now. Tickets can be purchased by calling (814) 272-1711 or by visiting the Spikes Ticket Office in person from 9 a.m. to 5 p.m. Monday through Friday.
Fans can also buy and download single-game tickets, and view the full 2022 promotional schedule, at the only source for authentic Spikes tickets online by visiting StateCollegeSpikes.com.
More ticket packages, including Flex Books and an array of group and hospitality options for the 2022 season, are currently on sale by calling the Spikes at (814) 272-1711. Additional information on all club ticketing options, as well as team news and schedule info, can be viewed at StateCollegeSpikes.com.
Catch all of the action of the Spikes' game on Wednesday via the Spikes Radio Network presented by Penn State Sports Medicine, Official Healthcare Provider of Penn State Athletics with Steve Jones and Joe Putnam on the call. The broadcast starts with Spikes Live! presented by Mount Nittany Health, on the air from Muncy Bank Ballpark at Historic Bowman Field at 6:20 p.m.
The game can be viewed worldwide on the MLB Draft League streaming platform at MLBDraftLeague.com/streaming, along with the "Listen Live" link on StateCollegeSpikes.com and the TuneIn Radio app.