Spikes set club scoring record, top Thunder, 18-6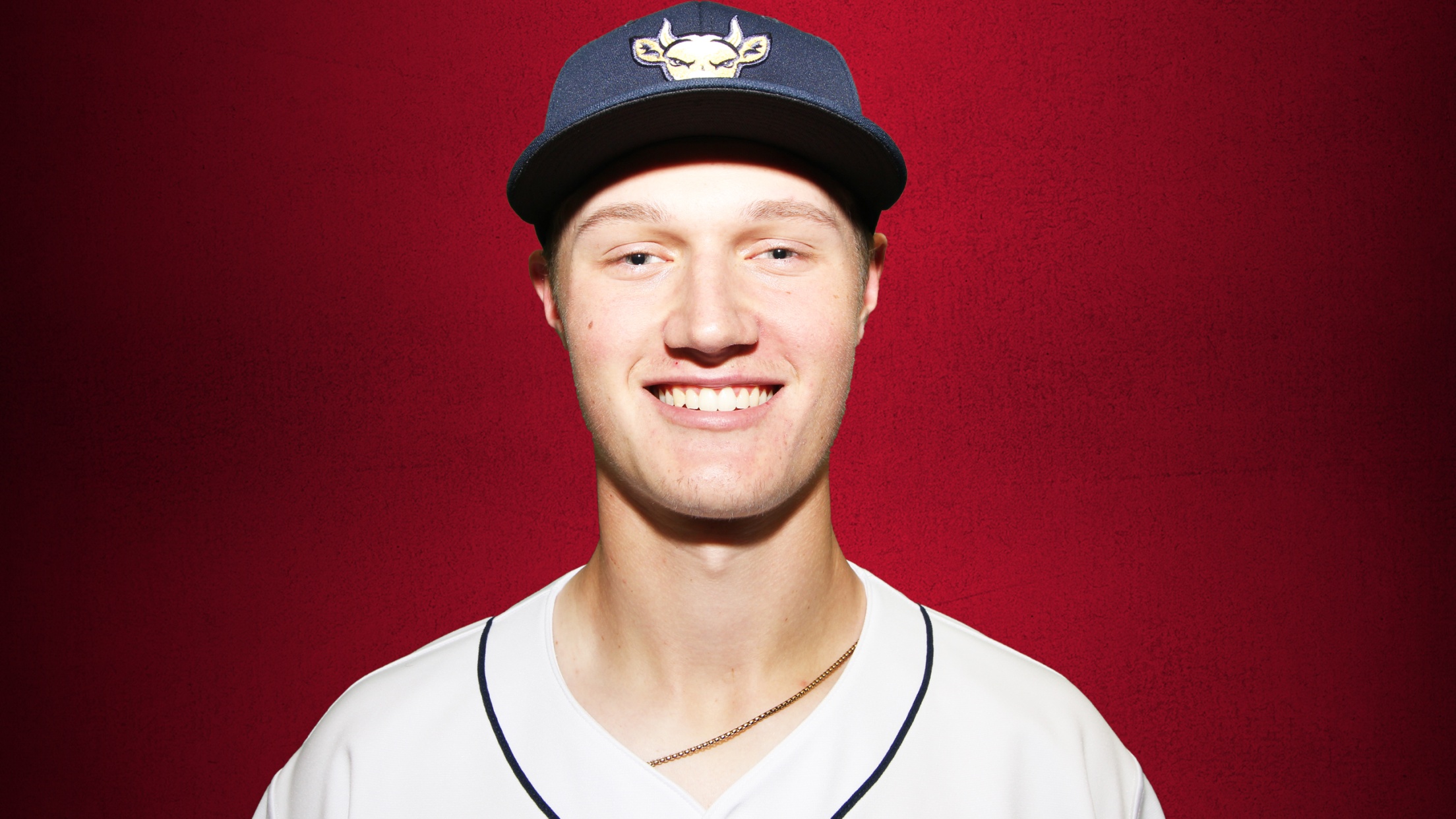 Will Simpson smashed a majestic 411-foot home run on Friday night in the Spikes' record-setting win over Trenton.
BOX SCORE PLAY-BY-PLAY TRENTON, N.J. – Will Simpson launched a towering home run and the State College Spikes set a new franchise record for runs in a single game on Friday night as they surged to an 18-6 victory over the Trenton Thunder at Trenton Thunder Ballpark. Simpson, a first
_TRENTON, N.J. _– *Will Simpson *launched a towering home run and the State College Spikes set a new franchise record for runs in a single game on Friday night as they surged to an 18-6 victory over the Trenton Thunder at Trenton Thunder Ballpark.
Simpson, a first baseman from the University of Washington who joined the team on Tuesday, started the fourth inning with a majestic 411-foot home run over the left field billboards off Thunder (6-7) reliever *John Modugno. *The Seattle native's teammates took it from there, plating seven runs in the frame on just two hits, then scoring six more in the fifth to go up 17-1 at that point.
Keshawn Ogans went 3-for-5 with a double and knocked in a pair of runs for the Spikes (5-8), while *E.J. Doskow *matched him with three hits, including a double, and scored the run in the ninth that allowed State College to surpass the previous franchise record achieves in a 17-4 win against the Auburn Doubledays on July 25, 2014.
Miles Simington *knocked in two of the seven runs in the fourth with a double to right field, while *Tyler Williams and Simspon also drove in two runs apiece. *Kevin Karstetter *stole two bases in the fourth, even after being hit in the right hand with a pitch, as the Spikes stole five more as a team.
State College starter *Brendan Knoll *allowed one run over three innings of work. Knoll, a right-hander from Minnesota State making his first MLB Draft League start, scattered four hits.
*Mason Ronan *(1-0), a left-hander from the College of Central Florida, then followed Knoll and retired all three batters he faced, two via strikeout, to get credit for the win in his Spikes debut.
The Spikes also took advantage of 11 walks issued by the Thunder, along with three hit batsmen and five Trenton errors.
*Andrew Cossetti *was a big bat for the Thunder, going 3-for-5 with two doubles and a triple. *Gus Sosa *hit a two-run homer, his third of the season to tie the Spikes' Doskow and West Virginia's *Blaze Brothers *for the MLB Draft League lead, in the eighth after swinging on a 3-0 count.
Trenton starter *Joe Joe Rodriguez *(1-1) was tagged with the loss after yielding the Spikes' first four runs, all of them unearned, on four hits and two walks over three innings. Rodriguez also recorded four strikeouts.
Saturday, the Spikes will continue their three-game series in Trenton with a 6:30 p.m. matchup at Trenton Thunder Ballpark. State College will send right-hander *Brock Blatter *(0-0), a Montana high school product committed to pitch collegiately at the Unversity of Alabama, to the hill.
After his start was bumped a day due to Trenton's rainout at Williamsport prior to the series against the Spikes, right-hander *K.C. Hunt *(0-0) will start on the mound for the Thunder. Hunt won the first MLB Draft League Pitcher of the Week honors for the 2022 season on Tuesday after holding Frederick to just three hits while striking out seven batters over five scoreless innings this past Saturday.
Following the weekend series against Thunder, the Spikes will start a six-game homestand from Monday, June 20 through Saturday, June 25 at Medlar Field at Lubrano Park.
Highlights of the homestand include Yoga Night *on *International Yoga Day, with a Yoga Night Ticket Package,featuring admission to Pregame Yoga *in Porter Gardens presented by *TriYoga of Central Pennsylvania, on *PA Bus Association Night *this Tuesday, June 21, the return of *Thirsty Thursday *on *Singles Night *Thursday, June 23, and a fantastic post-game *FIREWORKS *show presented by *The Meadows *on *First Responders Night *Saturday, June 25.
Tickets for the Spikes' next homestand, as well as every game on the Spikes' biggest regular season home schedule in franchise history, are available now. Tickets can be purchased by calling (814) 272-1711 or by visiting the Spikes Ticket Office in person from 9 a.m. to 5 p.m. Monday through Friday.
Fans can also buy and download single-game tickets, and view the full 2022 promotional schedule, by visiting StateCollegeSpikes.com.
More ticket packages, including Flex Books and an array of group and hospitality options for the 2022 season, are currently on sale by calling the Spikes at (814) 272-1711. Additional information on all club ticketing options, as well as team news and schedule info, can be viewed at StateCollegeSpikes.com.
Catch all of the action on Saturday via the Spikes Radio Network, presented by Penn State Sports Medicine, Official Healthcare Provider of Penn State Athletics, with Joe Putnam on the call. The broadcast starts with Spikes Live, presented by Mount Nittany Health, on the air from Trenton Thunder Ballpark at 6:15 p.m. The game can be viewed worldwide on the *MLB Draft League *streaming platform at MLBDraftLeague.com/streaming, along with the "Listen Live" link on StateCollegeSpikes.com and the *TuneIn Radio *app.