MLB announces Community Ally Program for MLB Draft League
MLB Clubs to Designate MLB Draft League Teams as "Official Community Allies"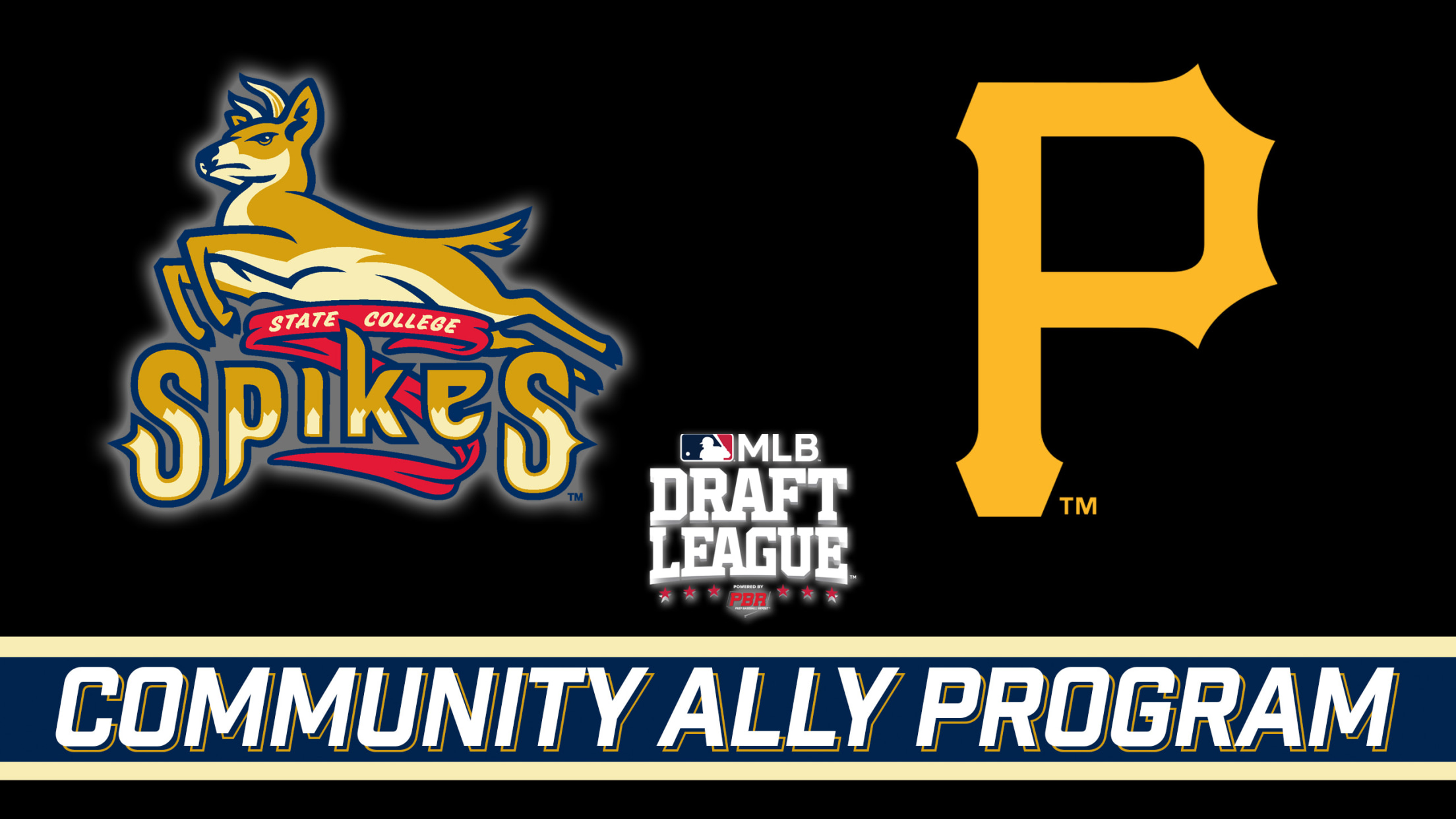 Major League Baseball today announced the "Community Ally Program," which allows MLB Clubs to give an MLB Draft League team the designation of "Official Community Ally" of that MLB Club. Through this program, MLB Clubs and MLB Draft League teams may collaborate on community-based initiatives, including cross promotion on MLB
Major League Baseball today announced the "Community Ally Program," which allows MLB Clubs to give an MLB Draft League team the designation of "Official Community Ally" of that MLB Club. Through this program, MLB Clubs and MLB Draft League teams may collaborate on community-based initiatives, including cross promotion on MLB Club and Draft League team platforms, ballpark and youth participation events, and charitable or fundraising efforts.
As an Official Community Ally, the MLB Draft League team will receive the right to use the MLB Club's logo as part of an MLB-created Official Community Ally logo to highlight the partnership on the team's website and in the team's ballpark, and recognition on the MLB Club's website and social media channels as an Official Community Ally.
All six MLB Draft League teams have established relationships with MLB Clubs: Mahoning Valley Scrappers/Cleveland Guardians; Frederick Keys/Baltimore Orioles; Trenton Thunder/Philadelphia Phillies; Williamsport Crosscutters/Philadelphia; State College Spikes/Pittsburgh Pirates; and West Virginia Black Bears/Pittsburgh. The details of each relationship are subject to approval of the individual MLB Clubs and MLB Draft League team, and more details on each will be forthcoming.
West Virginia General Manager Leighann Sainato said: "We are happy to once again be working with the Pittsburgh Pirates through the MLB Community Ally Partnership. As many former Black Bears are currently in the Pirates minor league system or playing for them at PNC Park, it's exciting to establish a new relationship with the club."
State College president and general manager Scott Walker said: "The State College Spikes have always been proud to serve as a gathering place for our entire community, and we are excited to partner with the Pittsburgh Pirates to further expand our collective engagement efforts together as part of the MLB Community Ally Program. We look forward to joining with the Pirates to use baseball to create opportunities to strengthen our common bonds with our neighbors across the Keystone State."
Trenton President and General Manager Jeff Hurley said: "The Trenton Thunder are excited to partner with MLB and the Philadelphia Phillies Organization on the MLB Community Ally Program. We look forward to introducing this program to the Thunder fans and growing the community engagement in Mercer, Bucks and Burlington County areas with MLB and the Phillies."
Williamsport Vice President of Marketing Gabe Sinicropi said: "The Williamsport Crosscutters are excited to partner with the Philadelphia Phillies in the newly created Community Ally Program. Our connection with the Phillies goes back many years and we are thrilled for the opportunity to revive the relationship."
Mahoning Valley Vice President and General Manager Jordan Taylor said: "We are thrilled to reestablish a partnership with the Cleveland Guardians. We are looking forward to working together again through the MLB Community Ally Program. The partnership will provide many opportunities for us to work together and build on our over 20-year relationship."
Frederick General Manager Andrew Klein said: The Frederick Keys are extremely excited to be able to continue, strengthen, and continue evolving our relationship with Major League Baseball and specifically the Baltimore Orioles through the Community Ally Program. Our relationship began when the Keys first came to Frederick in 1989 and to have it still going now in 2022 shows a commitment on both sides that underlies the mutual respect both teams have for one another and their fanbases. We have been fortunate enough to work with the Orioles already this year and are excited about the upcoming plans that will be announced as the MLB Community Ally Program is now unveiled."
ABOUT THE DRAFT LEAGUE The Draft League became the first league in the country focused on top prospects who are eligible to be drafted by MLB Clubs that summer. Participants receive unprecedented visibility to MLB Club scouts through both in-person observation and state-of-the-art scouting technology, and educational programming designed to prepare them for careers as professional athletes.