Spikes, Keys canceled by rain on Wednesday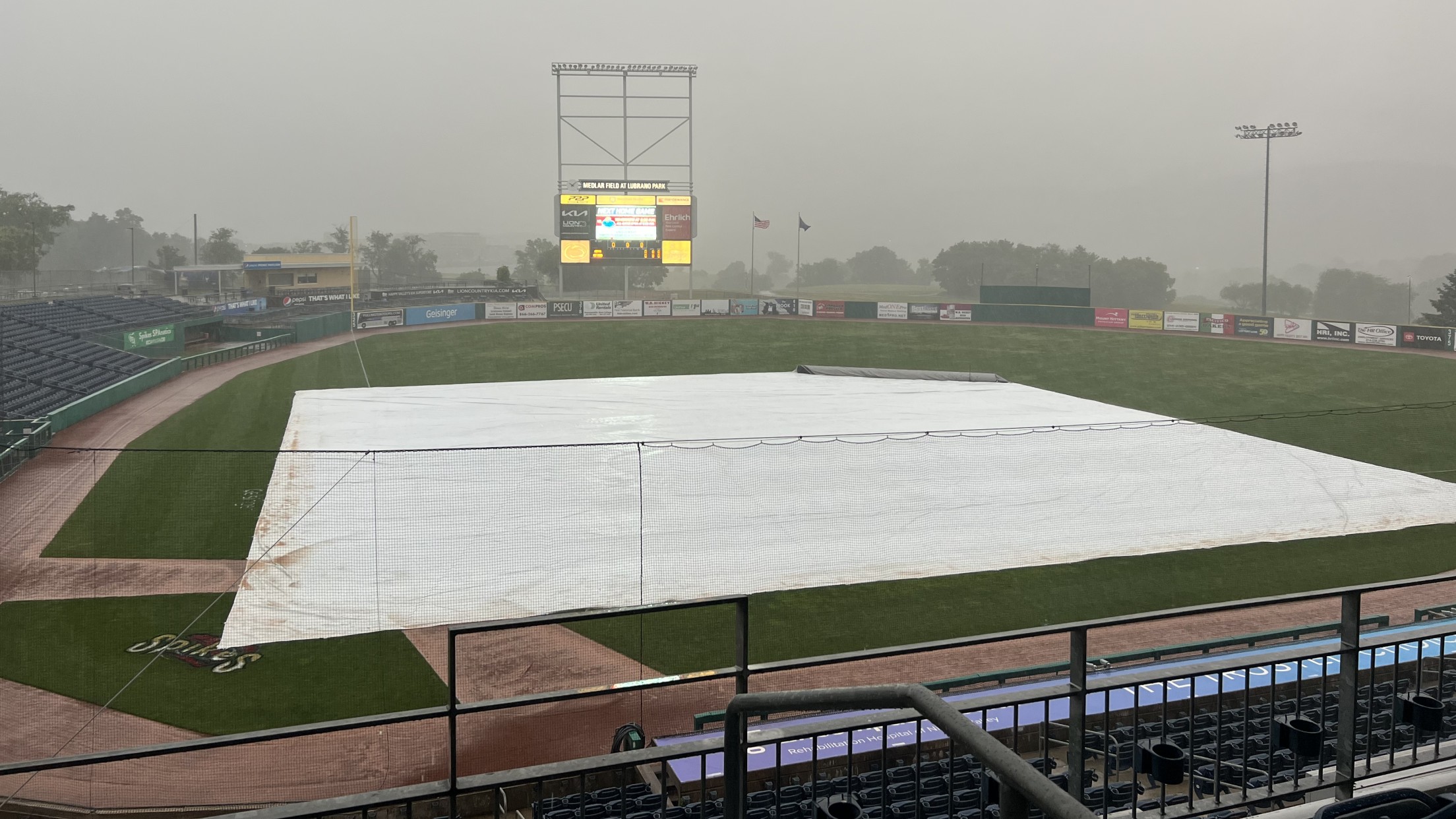 UNIVERSITY PARK, Pa. – Wednesday night's game between the State College Spikes and Frederick Keys was canceled due to rain in the State College area. Fans holding tickets for Wednesday night's game can exchange them for tickets of equal or lesser value to any other 2022 Spikes home game, based
UNIVERSITY PARK, Pa. – Wednesday night's game between the State College Spikes and Frederick Keys was canceled due to rain in the State College area.
Fans holding tickets for Wednesday night's game can exchange them for tickets of equal or lesser value to any other 2022 Spikes home game, based on availability.
Exchanges can be made at the Spikes Ticket Office at Medlar Field at Lubrano Park during normal business hours. The Ticket Office is open from 9 a.m. to the end of the game on Monday through Friday game days, 10 a.m. to the end of the game on Saturday and Sunday game days, and 9 a.m. to 5 p.m. Monday through Friday on non-game days.
Fans can also call the Ticket Office at 814-272-1711 for more information on ticket redemptions.
The Spikes will now look to start the back half of a six-night homestand with the opener of a three-game set against the Trenton Thunder on Thursday. The Spikes took two of three games from the Thunder at Trenton Thunder Ballpark last weekend, including an 18-6 victory last Friday, June 17 in which they set a single-game franchise scoring record.
Right-hander Will Stevens (0-1), who was slated to start for State College on Wednesday night, is now scheduled to start tomorrow. Trenton will go with right-hander Joe Joe Rodriguez (1-1), who took the loss against the Spikes in that record-setting game last Friday but holds a 0.84 ERA in the Major League Baseball Draft League season.
It will be a Thirsty Thursday at the ballpark, with $2 16-oz. select drafts and $4 16-oz. craft drafts available from 5:30 to 7:30 p.m. Plus, it's Singles Night, with plenty of opportunities to mingle throughout the evening.
In addition, Thursday will be the first game of the Two Millionth Fan Celebration. The State College Spikes are poised to eclipse two million fans in total attendance over the franchise's history during this weekend's games at Medlar Field at Lubrano Park, and to celebrate, the Spikes will extend the opportunity for one fan to become the commemorative Two Millionth Fan to fans at all six home games from June 23 to July 3.
The Spikes' commemorative Two Millionth Fan will receive the Two Millionth Fan Ultimate Lifetime Prize Pack, which includes Spikes season tickets for life for the seat of their choice in the ballpark, a Shopping Spree at the Spikes' official team store, Off the Rack Outfitters, a guaranteed 20-person Luxury Suite night in the Geisinger Champions Club at one Spikes home game per season for life, a guarantee to receive all remaining 2022 Spikes giveaways, and many more sensational prizes befitting the Two Millionth Fan.
Fans can enter to become the Two Millionth Fan at the Lion Country Kia table at each Spikes home game from Thursday, June 23 to Sunday, July 3, with one finalist per game chosen. All finalists will receive four free tickets to the Spikes' 6:35 p.m. home game against the West Virginia Black Bears on Sunday, July 3, and will be invited onto the field after the game along with the finalist drawn that night to find out who will be the Spikes' commemorative Two Millionth Fan.
Plus, the Spikes are giving fans the opportunity to get their tickets at half-price for two additional theme nights during the upcoming homestand. Friday, June 24 will be Jersey Night, when the Spikes take on the Trenton Thunder. Fans can get half-price tickets for that game by wearing a jersey to the game, presenting a form of New Jersey ID, or by using promo code JERSEY.
On Saturday, June 25, it's First Responders Night at Medlar Field, and we're showing our appreciation for the brave police, fire and EMT personnel in our communities by offering them half-price tickets in person, by phone and online with promo code RESPOND.
All half-price specials exclude Rail Kings seats, Pepsi Picnic Pavilion seats and Geisinger Champions Club luxury suites.
Tickets for the Spikes' homestand, as well as every game on the Spikes' biggest regular season home schedule in franchise history, are available now. Tickets can be purchased by calling (814) 272-1711 or by visiting the Spikes Ticket Office in person from 9 a.m. to 5 p.m. Monday through Friday.
Fans can also buy and download single-game tickets, and view the full 2022 promotional schedule, by visiting StateCollegeSpikes.com.
More ticket packages, including Flex Books and an array of group and hospitality options for the 2022 season, are currently on sale by calling the Spikes at (814) 272-1711. Additional information on all club ticketing options, as well as team news and schedule info, can be viewed at StateCollegeSpikes.com.
Catch all of the action on Thursday via the Spikes Radio Network presented by Penn State Sports Medicine, Official Healthcare Provider of Penn State Athletics with Steve Jones and Joe Putnam on the call. The broadcast starts with Spikes Live! presented by Mount Nittany Health, on the air from Medlar Field at Lubrano Park at approximately 6:10 p.m.
The game can be viewed worldwide on the MLB Draft League streaming platform at MLBDraftLeague.com/streaming, along with the "Listen Live" link on StateCollegeSpikes.com and the TuneIn Radio app.