Spikes drop first-ever Sudden Death Tiebreaker to 'Cutters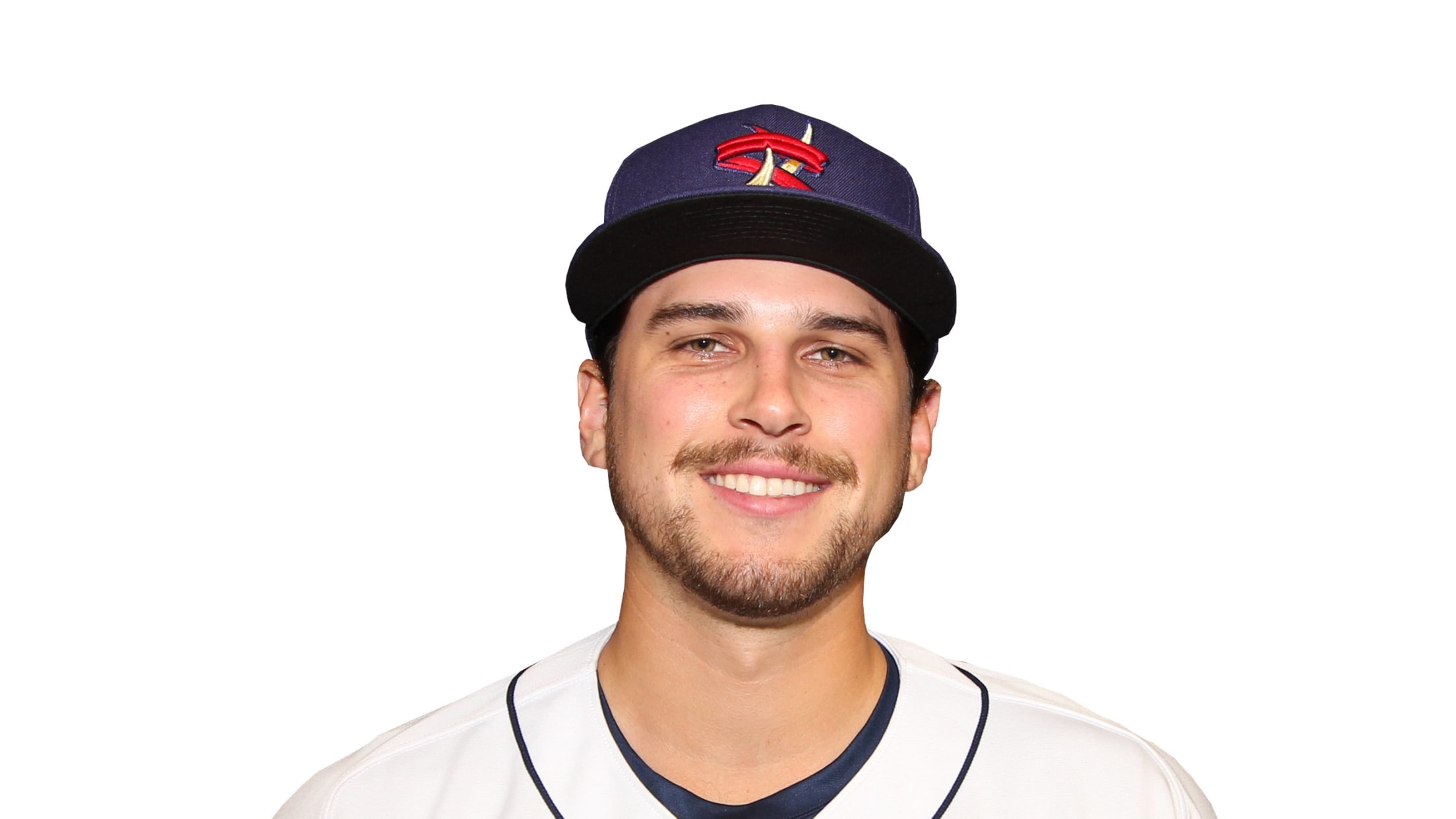 Jared Kengott pitched 2 1/3 innings of two-run ball, with one of those runs earned, in his return to the Spikes on Saturday night.
BOX SCORE PLAY-BY-PLAY (Records for the Sudden Death Tiebreaker are not currently included in official game records on the box score and play-by-play, pending further evaluation by the MLB Draft League) WILLIAMSPORT, Pa. – The State College Spikes made history on Saturday night at Muncy Bank Ballpark at Historic Bowman
(Records for the Sudden Death Tiebreaker are not currently included in official game records on the box score and play-by-play, pending further evaluation by the MLB Draft League)
_WILLIAMSPORT, Pa. _*– *The State College Spikes made history on Saturday night at Muncy Bank Ballpark at Historic Bowman Field as they played the first-ever Sudden Death Tiebreaker in the Major League Baseball Draft League against the Williamsport Crosscutters following a 9-9 tie in the regulation nine innings. However, the Crosscutters held the Spikes off the board in the half-inning tiebreaker to take the win.
Under MLB Draft League Sudden Death Tiebreaker rules, the home team decides whether to be on offense or defense prior to the game. The offensive team then places the runner that made the last out of their previous half-inning on first base with no outs.
Crosscutters (3-0) manager Jesse Litsch *elected to put his team on defense, while Spikes (0-3) manager *Dave Trembley *countered by pinch-running and placing *Lyndon Weaver *at first base. Weaver then stole second base, and after a strikeout, advanced to third on *Carlos Aranda's infield single. Aranda followed by stealing second himself, putting two runners in scoring position with one out.
However, Williamsport right fielder Cole Evans *subsequently made a diving catch on *Owen Ayers's sinking liner, holding the runners. Jacob Peaden *then finished the game by striking out State College's *Damian Ortiz, giving the win to the Crosscutters for holding the Spikes scoreless in the frame.
The Spikes had taken the lead in the fourth with an eight-run outburst that was aided by a trio of Williamsport miscues. *Ben Columbus *led off by reaching on one error, then crossed the plate by dashing home on an errant throw back to the pitcher's mound.
*Ryan Blackwell *then contributed a two-run single, followed by Ortiz's RBI single. Two batters later, *Nick Lewis *brought home a run with a bases-loaded walk, giving the Spikes six runs before making an out in the inning. *Jake Mastillo *landed the crowning blow of the frame with a two-run single of his own.
The Spikes extended their lead in the fifth as Aranda crushed a 374-foot solo home run to left field off Williamsport reliever *Derek Drees *for the first long ball by a Spike in 2022.
Williamsport started to surge back in the fourth when Cole Evans *singled home a run and *Beck Milner *scored a run on a passed ball, then added two more on with back-to-back RBI doubles in the fifth from *Lucas Piper *and *Tayden Hall.
The Crosscutters tied the game in the eighth inning on Piper's two-run single, his third hit in as many at-bats, eventually forcing the historic tiebreaker.
Blackwell collected two hits to lead the way offensively for the Spikes.
*Jared Kengott *pitched 2 1/3 innings of relief in his 2022 Spikes debut. Kengott, a product of Emporia State in Kansas, returned to State College from the 2021 squad and yielded two runs, one of them earned, on four hits while striking out one batter.
Josh Bortka **entered the game following Kengott and collected all six of his outs via strikeout over two frames. Bortka, a hurler from Central Missouri, allowed two runs on three hits over his mound tenure. Hunter Deprimo **also shone in relief for State College, tossing 1 2/3 scoreless innings and striking out four batters. State College struck out a total of 13 batters as a staff.
Sunday, the Spikes and Crosscutters finish their four-game series with a 4:05 p.m. matchup at Muncy Bank Ballpark at Historic Bowman Field.
Following Sunday's game, the Spikes will have an off day on Monday before starting a jam-packed week on Tuesday against Mahoning Valley. The game is one of four at home this coming week for the Spikes, and the first 150 dogs will get Purple Puppy Bandanas, presented by Juniper Village, on Bark in the Park Night *and *Paint the Park Purple Night presented by Juniper Village.
More big promotions include Education Day with a 10:35 a.m. start time against Williampsort on Wednesday, Pride Night featuring a Spikes Pride Night T-Shirt Giveaway for the first 500 fans presented by Chumley's Cocktail Bar on a Thirsty Thursday, and FIREWORKS with a Sean Clifford Appearance as Happy Valley's QB1 signs autographs and throws out the first pitch on Saturday.
Tickets for this week's homestand, as well as every game on the Spikes' biggest regular season home schedule in franchise history, are available now. Tickets can be purchased by calling (814) 272-1711 or by visiting the Spikes Ticket Office in person from 9 a.m. to 5 p.m. Monday through Friday.
Fans can also buy and download single-game tickets, and view the full 2022 promotional schedule, by visiting StateCollegeSpikes.com.
More ticket packages, including Flex Books and an array of group and hospitality options for the 2022 season, are currently on sale by calling the Spikes at (814) 272-1711. Additional information on all club ticketing options, as well as team news and schedule info, can be viewed at StateCollegeSpikes.com.
Catch all of the action on Sunday via the Spikes Radio Network, presented by Penn State Sports Medicine, Official Healthcare Provider of Penn State Athletics, with Steve Jones and Joe Putnam on the call. The broadcast starts with Spikes Live, presented by Mount Nittany Health, on the air from Muncy Bank Ballpark at Historic Bowman Field at 3:50 p.m. The game can be viewed worldwide on the *MLB Draft League *streaming platform at MLBDraftLeague.com/streaming, along with the "Listen Live" link on StateCollegeSpikes.com and the *TuneIn Radio *app.