Nichols, Lancaster team up to shut out Scrappers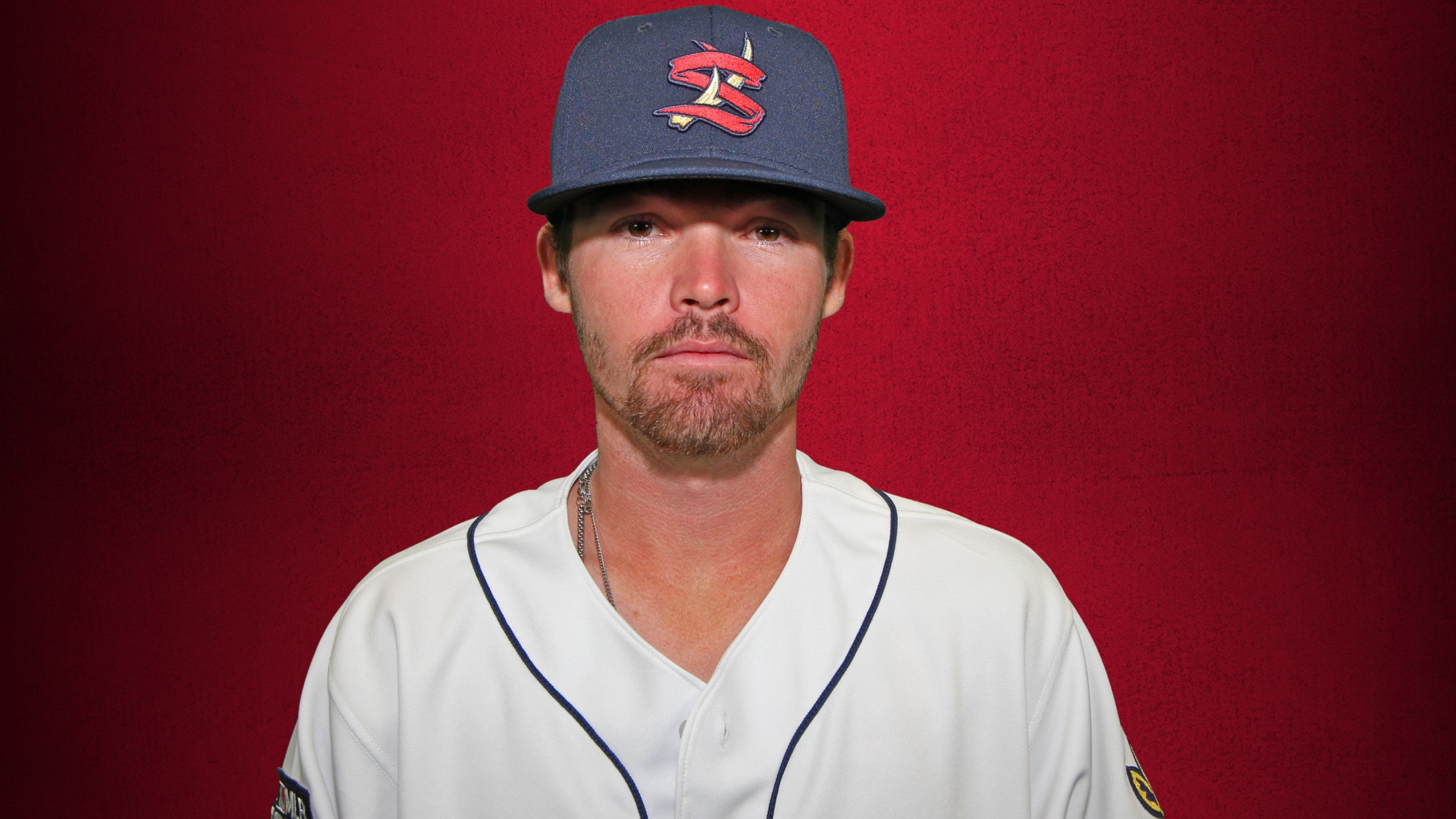 Beau Nichols struck out a season-high eight batters to serve as the centerpiece of a shutout effort on Sunday at (State College Spikes)
BOX SCORE PLAY-BY-PLAY UNIVERSITY PARK, Pa. – Beau Nichols struck out eight batters to set a new season high for a State College Spikes pitcher in a single outing, Will Lancaster finished the game for his first Spikes save, and DeAndre Shelton powered an opportunistic offense as the Spikes topped
UNIVERSITY PARK, Pa. – Beau Nichols struck out eight batters to set a new season high for a State College Spikes pitcher in a single outing, Will Lancaster finished the game for his first Spikes save, and DeAndre Shelton powered an opportunistic offense as the Spikes topped the Mahoning Valley Scrappers, 7-0, on Sunday evening at Medlar Field at Lubrano Park.
The victory allowed the Spikes (6-4 2nd half) to capture a four-game series sweep of the Scrappers (3-7 2nd half) and move into a tie for second place in the MLB Draft League's second-half standings with the West Virginia Black Bears, with both teams one game back of the Williamsport Crosscutters.
Nichols (1-1) has now collected 15 strikeouts over his last two outings totaling 11 1/3 innings. The Lincoln Memorial (Tenn.) product rebounded from yielding six walks on Tuesday against Williamsport to walk just one batter and give up just five hits over 6 1/3 innings on Sunday.
Lancaster (1) took over in the seventh with runners on first and second and one out, then proceeded to notch back-to-back strikeouts to get the Spikes out of the inning. The right-hander from Charlotte struck out a total of three batters and allowed just one hit over 2 2/3 innings for the save.
Shelton was the catalyst for the Spikes' offense from the ninth spot in the order, going 2-for-3 with a walk and reaching via an error in his other plate appearance. The Texas-Rio Grande Valley product stole three bases to go to 10-for-10 on the basepaths in his time with State College, and added two runs and an RBI.
John Mead added a first-inning RBI double and a sacrifice fly in the fight inning, while Dawson Bailey drove in a run with his double in the fifth and another with a bases-loaded walk in the seventh. Brody Perkes contributed a third-inning sacrifice fly as well.
The Spikes drew ten walks as a team and took advantage of two Mahoning Valley errors and two wild pitches to bolster the offense.
Mahoning Valley starter Jarod Sprinkle (0-1) allowed four runs on six hits and five walks over five innings to take the loss.
The game was delayed one hour, three minutes at the outset by rain.
After an off day across the MLB Draft League on Monday, the Spikes start an alternating-site three-game series against the Williamsport Crosscutters on Tuesday with the first of back-to-back games at Muncy Bank Ballpark at Historic Bowman Field. Right-hander Brendan Knoll (1-1) gets the ball for State College in the 6:35 p.m. matchup as he makes his third start of the season's second half. Williamsport has not yet determined a starting pitcher for the game.
The Spikes will be back home on Thursday, August 4 for the return of Super Splash Day at Medlar Field at Lubrano Park when they host the Crosscutters for a 12:05 p.m. matinee matchup. There will be plenty of wet and wild fun as the Geisinger Kids Zone turns into the Splash Zone, with sprinklers, pools, a dunk tank and much more.
Plus, it's a Thirsty Thursday at the ballpark with $2 16-oz. select drafts and $4 16-oz. craft drafts available from 11 a.m. to 1 p.m.
Tickets for every game remaining in the second half of the Spikes' biggest regular season home schedule in franchise history are available now. Tickets can be purchased by calling (814) 272-1711 or by visiting the Spikes Ticket Office in person from 9 a.m. to 5 p.m. Monday through Friday.
Fans can also buy and download single-game tickets, and view the full 2022 promotional schedule, at the only source for authentic Spikes tickets online by visiting StateCollegeSpikes.com.
More ticket packages, including Flex Books and an array of group and hospitality options for the 2022 season, are currently on sale by calling the Spikes at (814) 272-1711. Additional information on all club ticketing options, as well as team news and schedule info, can be viewed at StateCollegeSpikes.com.
Catch all of the action of the Spikes' game on Tuesday via the Spikes Radio Network presented by Penn State Sports Medicine, Official Healthcare Provider of Penn State Athletics with Steve Jones and Joe Putnam on the call. The broadcast starts with Spikes Live! presented by Mount Nittany Health, on the air from Muncy Bank Ballpark at Historic Bowman Field starting at 6:20 p.m.
The game can be viewed worldwide on the MLB Draft League streaming platform at MLBDraftLeague.com/streaming, along with the "Listen Live" link on StateCollegeSpikes.com and the TuneIn Radio app.