Join the fun with the Summer Celebration Package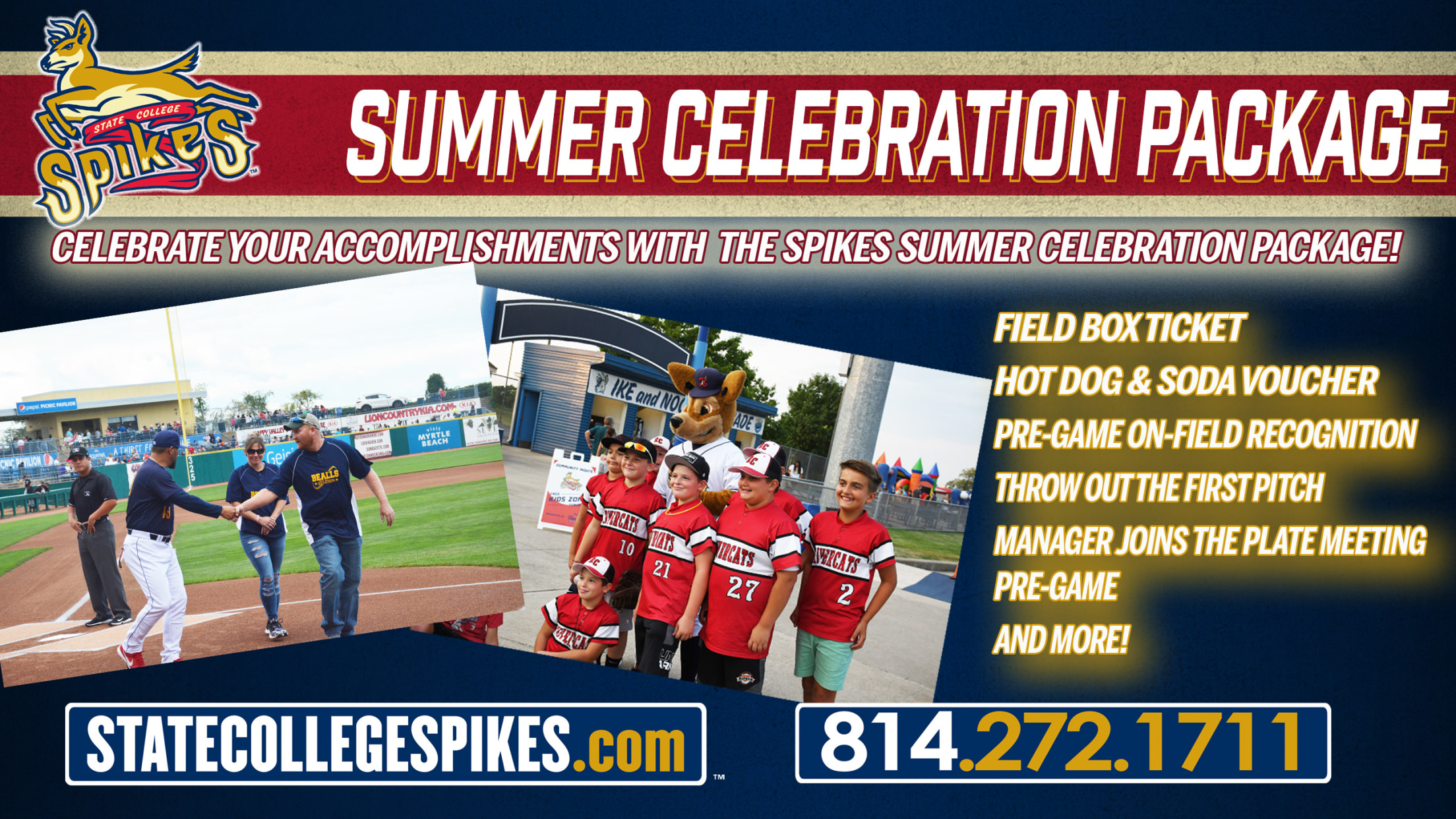 The State College Spikes are offering fans, teams, and more the chance to celebrate their accomplishments to Medlar Field at Lubrano Park this season with the Spikes Summer Celebration Package! Each individual package includes: - Field Box Ticket - Hot Dog & Soda Voucher - Pre-Game On-Field Recognition - Chance
The State College Spikes are offering fans, teams, and more the chance to celebrate their accomplishments to Medlar Field at Lubrano Park this season with the Spikes Summer Celebration Package!
Each individual package includes:
Field Box Ticket
Hot Dog & Soda Voucher
Pre-Game On-Field Recognition
Chance to Throw Out First Pitch
Sing "Take Me Out to the Ballgame" for the 7th-Inning Stretch
Manager Joins the Plate Meeting Pre-Game
The Spikes Summer Celebration Package is available for $15 per person. For more information, and to book today, contact a Spikes ticket representative at 814-272-1711!