Gile's homer helps Spikes to sixth straight win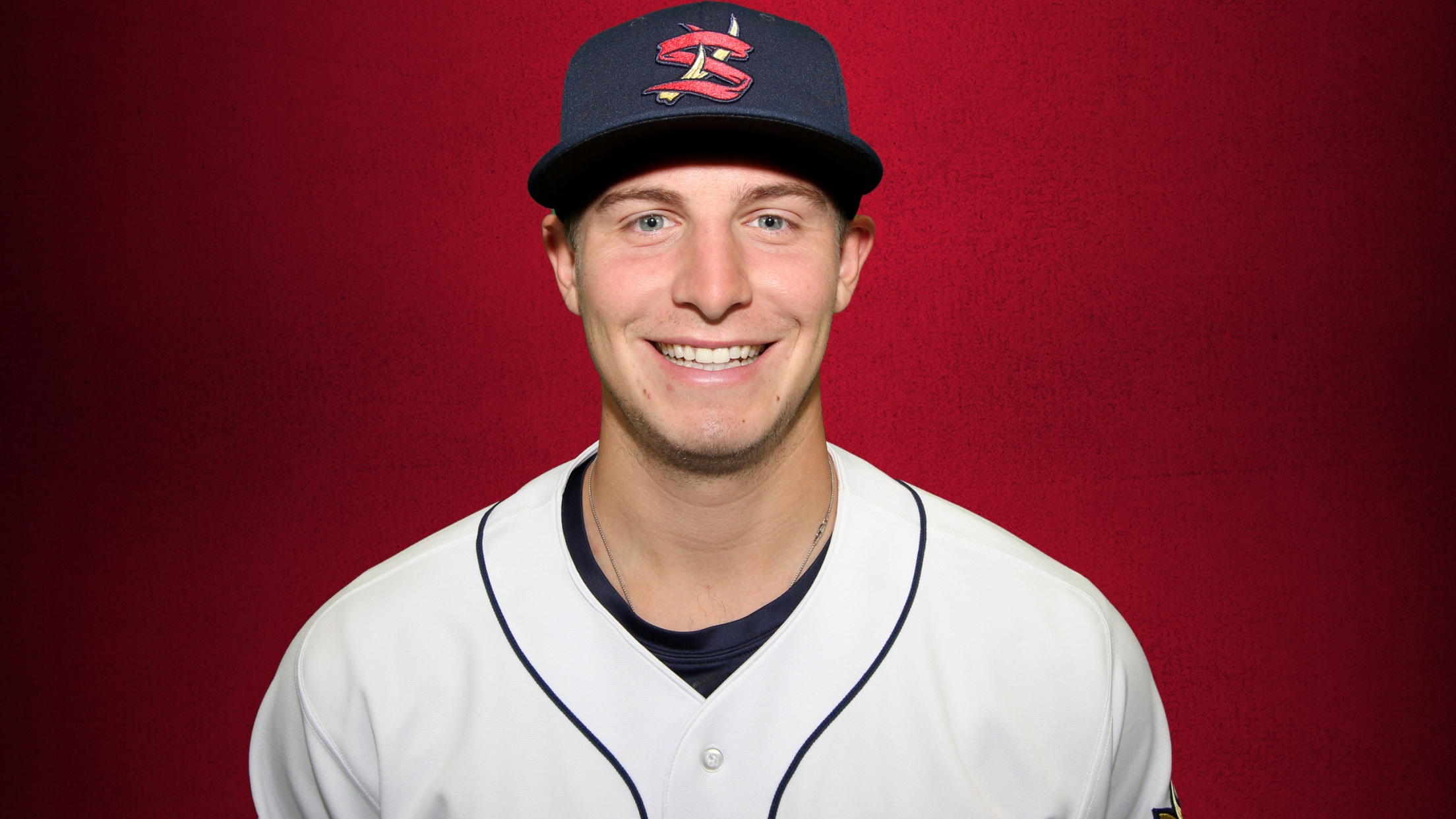 Nick Gile's second home run of the season aided the Spikes' offense in an 8-5 victory over Mahoning Valley on Wednesday  night. (State College Spikes)
BOX SCORE PLAY-BY-PLAY NILES, Ohio – Nick Gile launched his second home run of the season to lead the offense, and Will Lancaster delivered 4 1/3 innings of effective relief to help the State College Spikes to their sixth consecutive victory with an 8-5 win over the Mahoning Valley Scrappers
NILES, Ohio – Nick Gile launched his second home run of the season to lead the offense, and Will Lancaster delivered 4 1/3 innings of effective relief to help the State College Spikes to their sixth consecutive victory with an 8-5 win over the Mahoning Valley Scrappers on Thursday night at Eastwood Field.
With the win, the Spikes (16-9 2nd half) maintained second place in the MLB Draft League second-half standings, which with first-half champion West Virginia in first place at 17-8, would put State College into the MLB Draft League Championship Game were the season to end today.
Gile's two-run shot into the State College bullpen in left field on a 2-0 pitch from Mahoning Valley (7-18 2nd half) starter Jarod Sprinkle (0-2) built the Spikes' lead to 5-2. Both of the Illinois State product's homers this season have come at Eastwood Field this year. Gile also knocked in a run with a bases-loaded walk in the sixth.
Lancaster (1-1) took over for Spikes starter Jared Kengott with runners on first and second and no outs in the fifth inning, and proceeded to be charged for just one run on three hits, three walks and a hit batsman over his time on the mound. The southpaw from Charlotte also struck out three batters on the night.
Josh Madole bolstered the State College offense with a total of three RBI's, two in the first-inning on a bases-loaded single to center and another on a bases-loaded walk in the sixth. Marques Paige also drove in a run with a ground-rule double to left field in the second as part of a three-hit night, and Devin Buckner brought one in after being hit by a pitch with the bases filled in the sixth.
Isaiah Magwood (2) picked up the save after entering with a runner on first and one out in the ninth and notched the last two outs for the save.
Sprinkle took the loss for the Scrappers after yielding five runs on six hits, five walks and a hit batsman over five innings. The right-hander also struck out three batters.
Friday, the Spikes return home to Medlar Field at Lubrano Park for the opener of a three-game weekend series against the Williamsport Crosscutters, who trail the Spikes by just one game for second place in the MLB Draft League second-half standings. The 6:35 p.m. matchup will pit State College right-hander J.D. Daniels (2-1), who held the Crosscutters to just one hit over six scoreless innings last Friday, against Williamsport right-hander Spencer Taack (1-2).
Fans can help the Spikes celebrates heroes of all stripes in Happy Valley as part of Heroes Night at the ballpark, and it's also Make-A-Wish Night. The Make-A-Wish Foundation will be the beneficiary of the Spikes' nightly 50/50 Drawing, and a Make-A-Wish kid will throw out a ceremonial first pitch. In addition, fans can purchase their tickets with promo code WISH to donate a portion of the ticket price to the Make-A-Wish Foundation.
Plus, it's a 4 for $44 Friday presented by 95.3 3WZ, with four Diamond Club or Field Box seats, four hot dogs and four sodas available for just $44. Additional packages are just $11 apiece.
After the game, it's a Kids Run the Bases Home Run Edition presented by Mount Nittany Health.
The series will feature another chance for fans to see FIREWORKS from the Field on Saturday, as College Township presents the spectacular post-game show following the 6:35 p.m. game. It's also Space Night on the same date, with a Pre-Game Rocket Launch from SED Penn State, as well as College Township Community Night as we celebrate our home township, including a FREE Geisinger Kids Zone! presented by Friends of Jake Corman.
More highlights include another Super Saturday presented by the PA Lottery and B94.5 along with Baseball Bingo on the 20th, and Witches & Wizards Night on a Sunday Funday presented by Bigfoot Country Legends as part of a 4:05 p.m. game on the 21st. Plus, Kids Run the Bases Home Run Edition presented by Mount Nittany Health will also be featured after Saturday and Sunday's games.
Tickets for the upcoming homestand, as well as all 11 remaining games on the Spikes' biggest regular season home schedule in franchise history, including all three remaining FIREWORKS from the Field shows, are available now. Tickets can be purchased by calling (814) 272-1711 or by visiting the Spikes Ticket Office in person from 9 a.m. to 5 p.m. Monday through Friday.
Fans can also buy and download single-game tickets, and view the full 2022 promotional schedule, at the only source for authentic Spikes tickets online by visiting StateCollegeSpikes.com.
More ticket packages, including Flex Books and an array of group and hospitality options for the 2022 season, are currently on sale by calling the Spikes at (814) 272-1711. Additional information on all club ticketing options, as well as team news and schedule info, can be viewed at StateCollegeSpikes.com.
Catch all the action of the Spikes' game on Friday via the Spikes Radio Network presented by Penn State Sports Medicine, Official Healthcare Provider of Penn State Athletics with Steve Jones and Joe Putnam on the call. The broadcast starts with Spikes Live! presented by Mount Nittany Health, on the air from Medlar Field at Lubrano Park at approximately 6:10 p.m.
The game can be viewed worldwide on the MLB Draft League streaming platform at MLBDraftLeague.com/streaming, along with the "Listen Live" link on StateCollegeSpikes.com and the TuneIn Radio app.