Slide Continues For Cutters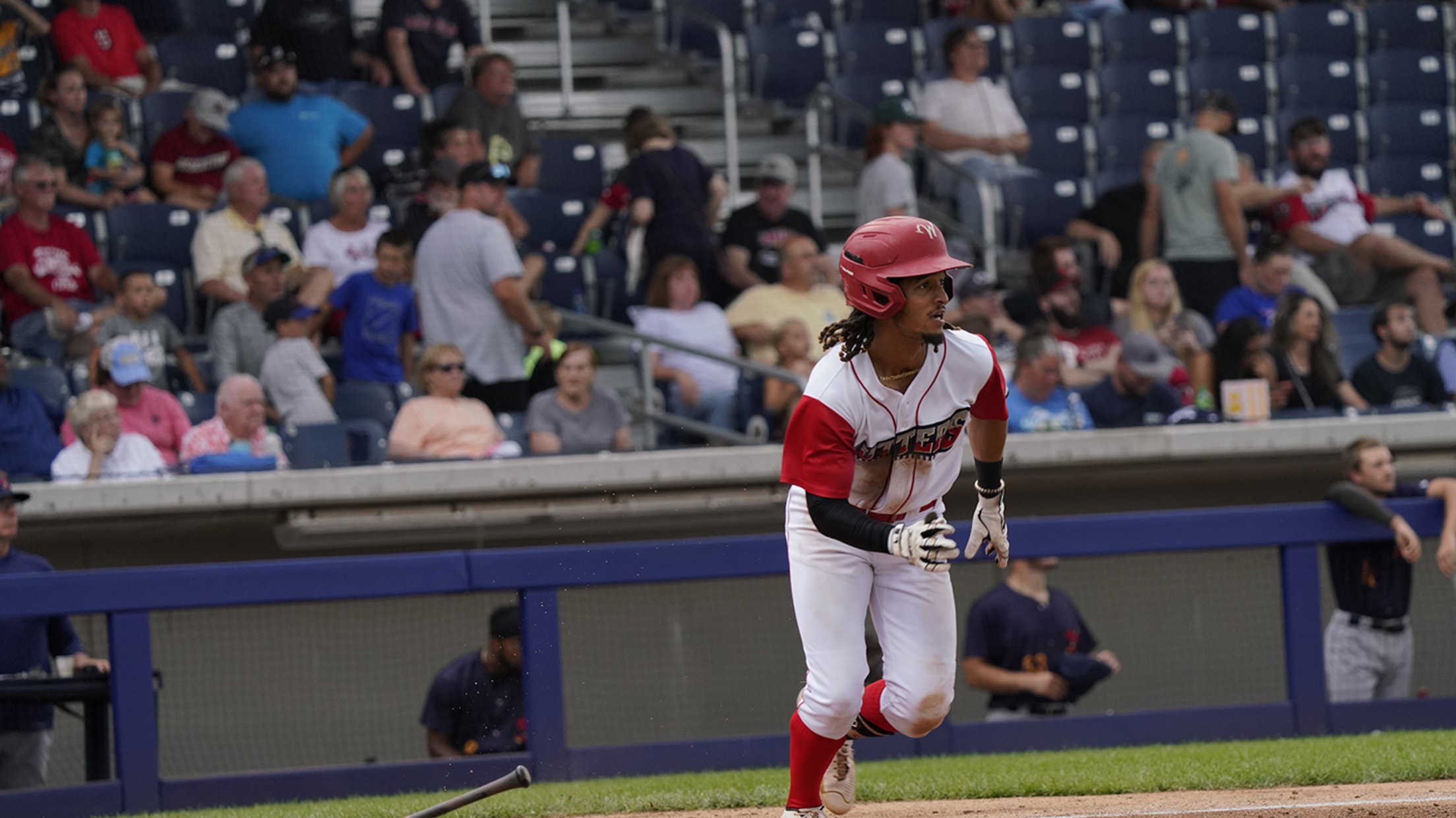 Final Score Williamsport 2 State College 3 Williamsport, PA - Despite an excellent start from Matt Gilbertson, the Cutters could not hold on to a late lead, falling to the Spikes 3-2, seeing their losing skid reach four-straight. Gilbertson worked into the 8th inning, but was not able to get
Final Score Williamsport 2 State College 3
Williamsport, PA - Despite an excellent start from Matt Gilbertson, the Cutters could not hold on to a late lead, falling to the Spikes 3-2, seeing their losing skid reach four-straight.
Gilbertson worked into the 8th inning, but was not able to get through the frame. The right-hander struck out eight batters, allowing three runs on six hits over 7.1 innings. Gilbertson surrendered one walk, an intentional walk, which is his only walk allowed this season.
After State College plated the games first run in the top of the 4th, Williamsport answered back with a two-out run of their own. EJ Taylor ripped a RBI double to deep right center field, chasing home Carter Mize to tie the game.
Taylor get back to work in the bottom of the 6th inning, singling through the left side to chase home Travis Holt, giving the Cutters the lead. It was the first lead for the Crosscutters in the series.
In the top of the 8th inning, Gilbertson surrendered a lead off single to Colin Adams and then struck out Dawson Bailey for the first out of the inning. DeAndre Shelton singled to give the Spikes two on with one out. Jesse Litch made the call to the bullpen.
Jesse Bolt gave up a single to the first batter he faced, loading the bases for State College. Bolt then walked Brock Reller to allow the tying run to score.
David Buckner followed with a flyout two center field for the second out. On the play the runner at 3rd did not tag, but the runner at 2nd base did and ran towards 3rd base. Cutters catcher Mitch Hudley threw to 2nd, as the runner from 3rd broke to the plate, scoring ahead of a throw to give the Spikes a 3-2 lead.
The Cutters would not be able to plate another run in their final two at bats, falling 3-2, and getting swept by the Spikes.
The MLB Draft League has a league-wide off day tomorrow. The Cutters will start a series on the road with the Trenton Thunder on Tuesday night.
Cutters Carvings: The Cutters losing streak hits four-straight games...Williamsport has now dropped five-straight games to the Spikes...EJ Taylor recorded two RBI in tonight's game and had three RBI in the series...