Potato Capers Sack Thunder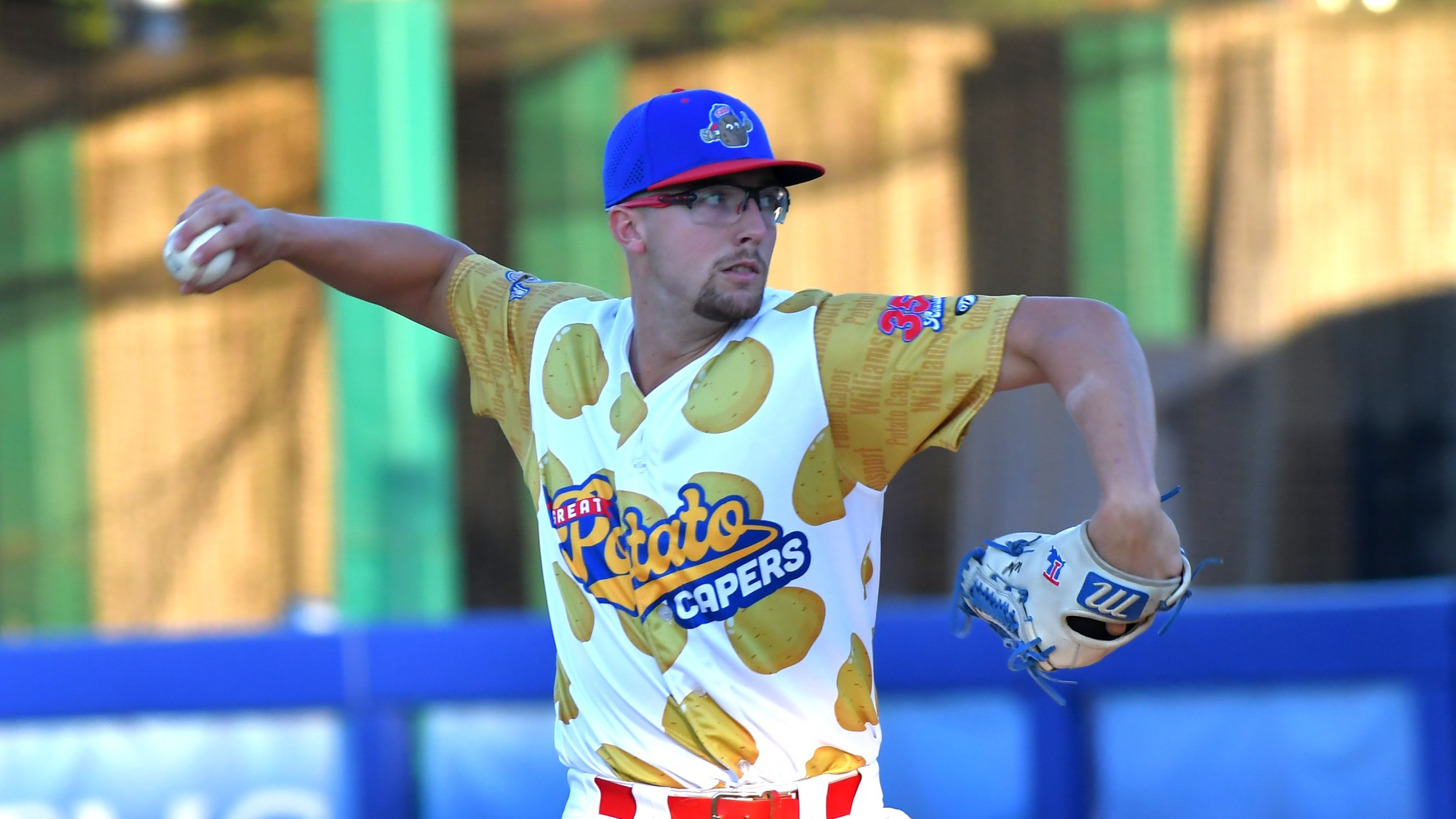 Final Score Williamsport 6 Trenton 5 Williamsport, PA - Late inning offense from Connor Denning and Travis Holt propelled Williamsport to their 6-5 win over Trenton on Wednesday night. Starter Jarett Whorff gave the Potato Capers six solid innings, allowing five runs on nine hits and three walks. The right
Final Score Williamsport 6 Trenton 5
Williamsport, PA - Late inning offense from Connor Denning and Travis Holt propelled Williamsport to their 6-5 win over Trenton on Wednesday night.
Starter Jarett Whorff gave the Potato Capers six solid innings, allowing five runs on nine hits and three walks. The right hinder tied a season-high with eight strike outs, but did not factor in the decision.
Williamsport struck first, in the bottom of the first, as 1B Carter Mize drove a sacrifice fly to center, scoring CF Taylor Jackson to give the Potato Capers a 1-0 lead. After Trenton plated a pair of runs in the top of the 3rd inning, Williamsport would tie the game in the bottom of the 4th inning, as SS Travis Holt drew a two-out, bases loaded walk to plate C Zack Miller to knot the game at 2-2.
Whorff hit rough waters in the top of the 6th inning, allowing three runs, but his offense had his back, scoring three of their own to re-tie the game.
RF Connor Denning came through with a two-run double down the left field line, scoring 3B Chris Swanberg and 2B Jesse Hall to make it a 5-4 deficit. Holt followed with a RBI single to right center, chasing home Denning to tie the game at 6-6.
RP Logan Bowan entered in the top of the 7th inning, a tossed a scoreless frame, successfully working around a lead off single.
The Potato Capers used a two-out rally, sparked by a pair of two-out walks, to take the lead on a Jesse Hall RBI single to right, scoring Zack Miller to give Williamsport a 6-5 edge.
Bowan worked a clean 8th inning, striking out a pair, en route to his first win of the season.
RP Jesse Bolt had to work out of a bases loaded situation, but was able to record the final out to earn his third save of the season.
The Capers will regain their Crosscutters name as they wrap up the rain shortened series against the Thunder tomorrow night, with first pitch scheduled for 6:35 p.m.
Cutters Carvings: Williamsport celebrated the 35th anniversary of Dave Bresnahan's hidden ball trick, in which he threw a potato during a game, creating what is known as the Great Potato Caper...The Cutters are now 7-6 at home in the 2nd half of the season...The win was the 14th of the season against the Thunder, tying the amount of wins over the Spikes for the most wins against a single opponent in a single season in franchise history...