Meyer Tosses Seven Scoreless; Cutters Even Series with Spikes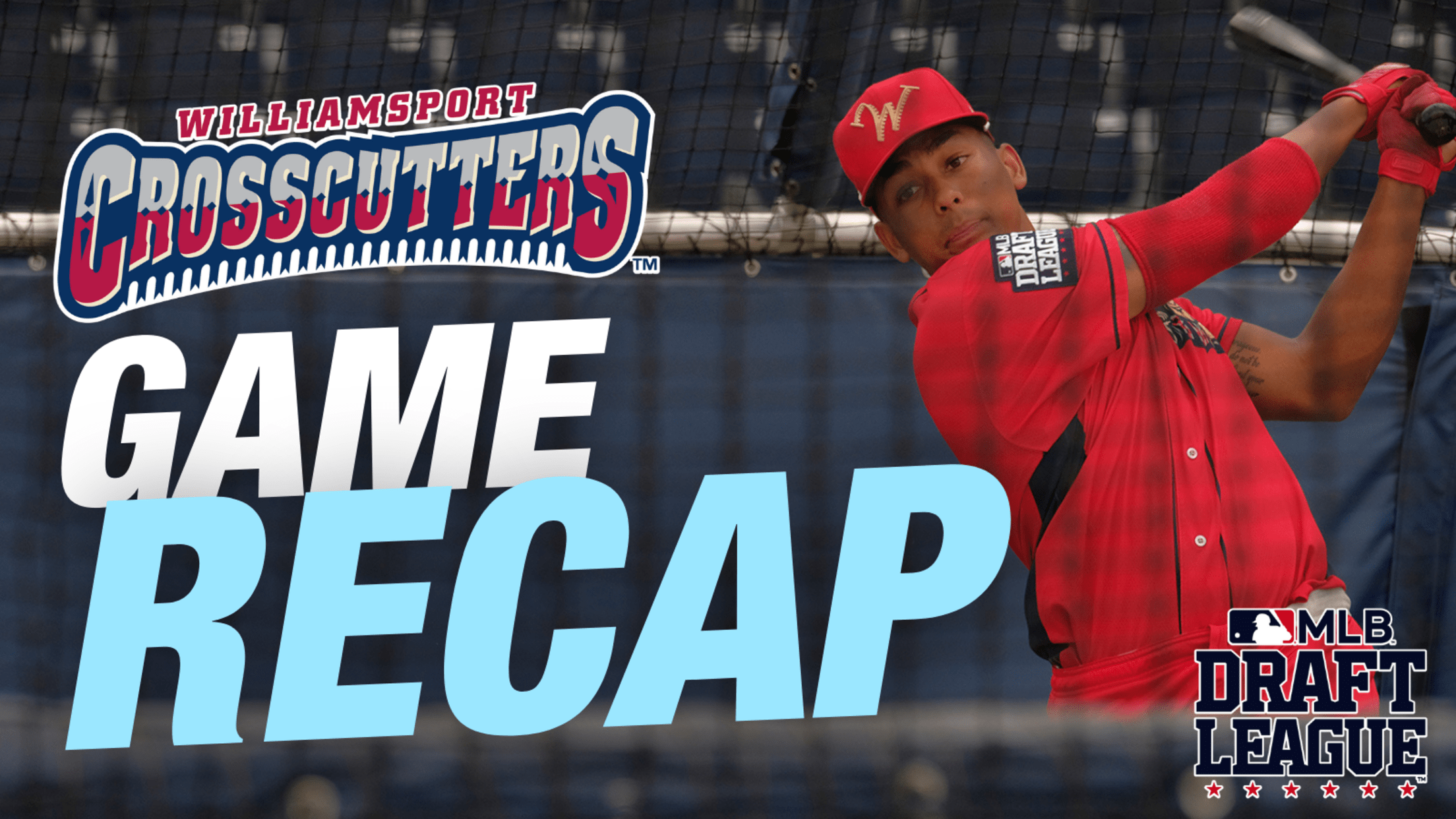 Final Score- Williamsport 9 State College 1
Final Score- Williamsport 9 State College 1
State College, PA– The Cutters evened the series with State College with an 8–1 win Saturday night. Starting pitcher Nick Meyer tossed seven scoreless innings and for the seventh time in the last 11 games, the Cutters scored in the first inning.
Meyer struck out nine batters and allowed five hits, lowering his ERA to 2.44. The Cutters gave its starter run support in the first inning for the seventh time in the last 11 games, scoring four in the top of the first inning.
Designated hitter E.J. Taylor got things started with a two-run triple for an early 2–0 lead. He scored on a fielder's choice in the next at-bat. Catcher Mitch Hundley's two-out RBI single later in the inning extended the lead to 4–0.
Hundley hit his first home run of the season in the top of the sixth inning. He hit a solo shot to left field.
The Spikes got a runner to second and no outs with a leadoff double. He picked off the runner at second for the first out and earned a strikeout and a groundout to get out of the inning.
State College also put a runner on third in the seventh inning, but Meyer struck out the final two batters of the inning to keep the Spikes off the board.
The Spikes scored in the bottom of the eighth inning. Luis Aviles hit an RBI single with a runner on third to make the score 5–1.
The Cutters added four more runs in the top of the ninth inning. Left fielder Nick Hussey walked and second baseman Jesse Hall doubled to put runners on second and third with no outs. Right fielder Connor Denning hit a sacrifice fly for the second out, scoring Hussey. First baseman Carter Mize doubled to bring in Hall to make it 7–1. Taylor and third baseman Daniel Harris IV hit RBI singles to extend the lead to 9–1.
Blake Svoboda came on to pitch in the bottom of the ninth, tossing a three-up, three-down inning to shut down the Spikes and even the series.
The Cutters look to win the series at State College on Sunday at 4:05 p.m. and stay close to first place West Virginia with only seven games left in the season.
Cutters Carvings: The Spikes were held 1-for-10 with runners in scoring position … The Cutters were 5-for-14 2ith runners in scoring position … E.J. Taylor was 2-for-5 with three RBI and two runs scored … The Cutters have allowed the least amount of runs in the Draft League, allowing 118.