"Make Your Cutters Debut" Contest Now Underway
Enter for a chance to suit up with the Cutters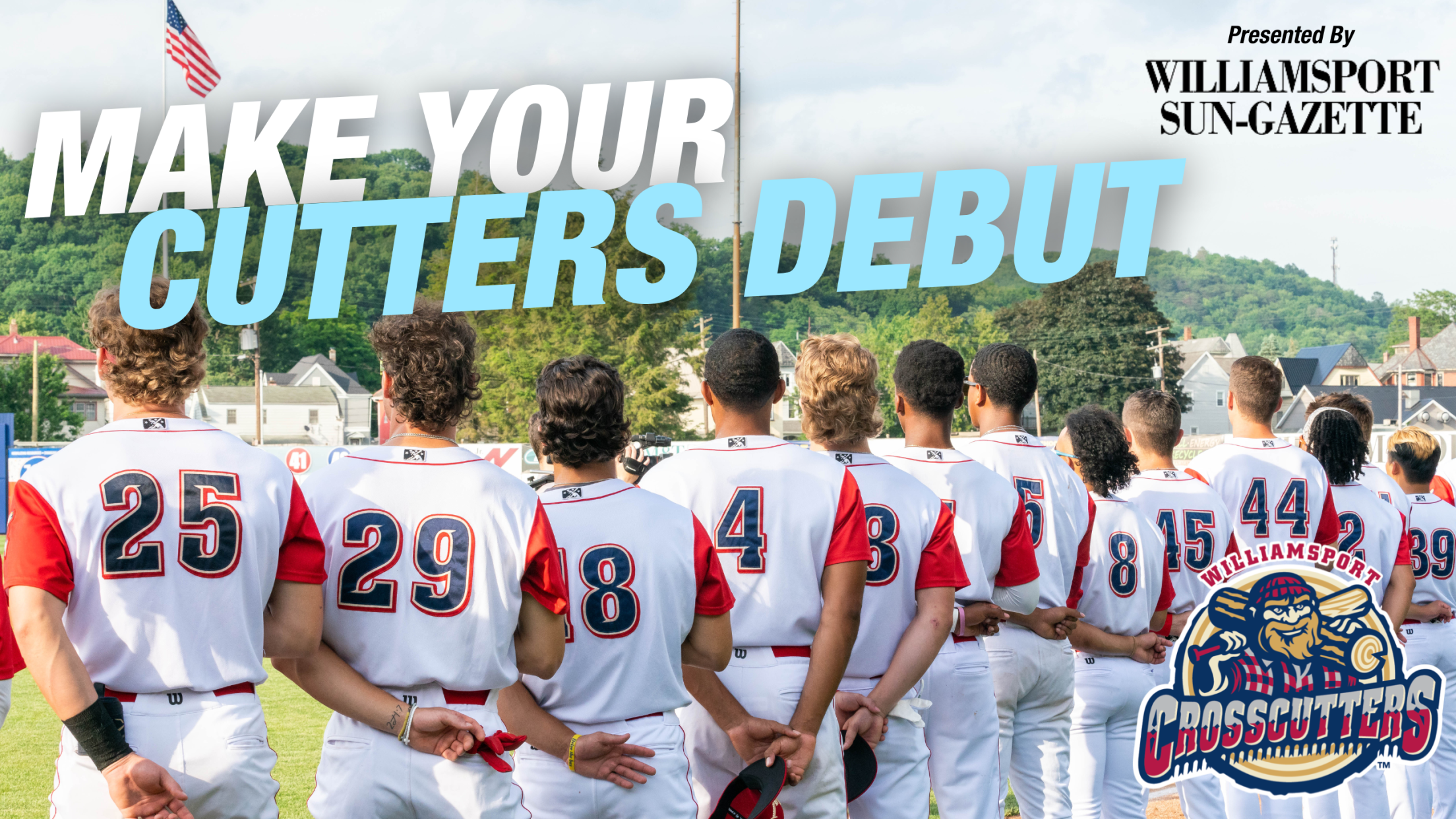 Have you ever dreamed of suiting up in full uniform and getting paid to play baseball? The Williamsport Crosscutters are giving fans the opportunity with the "Make Your Cutters Debut" contest sponsored by the Williamsport Sun-Gazette. The winner will have the opportunity to; - Sign a one-day Williamsport Crosscutters contract
Have you ever dreamed of suiting up in full uniform and getting paid to play baseball? The Williamsport Crosscutters are giving fans the opportunity with the "Make Your Cutters Debut" contest sponsored by the Williamsport Sun-Gazette.
The winner will have the opportunity to;
Sign a one-day Williamsport Crosscutters contract
Suit up in an official Cutters uniform
Participate in batting practice and pregame activities with the team
Be interviewed live, on-field during pregame ceremonies
Participate in the lineup card exchange prior to the game
Throw a ceremonial first pitch
Be in the Cutters dugout with fellow players for the entire game
Keep your Cutters jersey and cap
One winner will be chosen at random to participate in the various team activities prior to and during the Williamsport Crosscutters July 27 game at Muncy Bank Ballpark against the State College Spikes.
Fans can enter BY CLICKING HERE to access the short online entry form. Contestants must be 18 years of age or older. No purchase necessary. One entry per person. Registration closes July 15 at 11:59pm.
Tickets for all 2022 Williamsport Crosscutters home games start at $8 and are available at the Cutters Box Office at Muncy Bank Ballpark, online BY CLICKING HERE or by calling the Cutters Hotline at (570) 326-3389.