Jackson and Harris IV Lead Offensive Surges in Cutters Win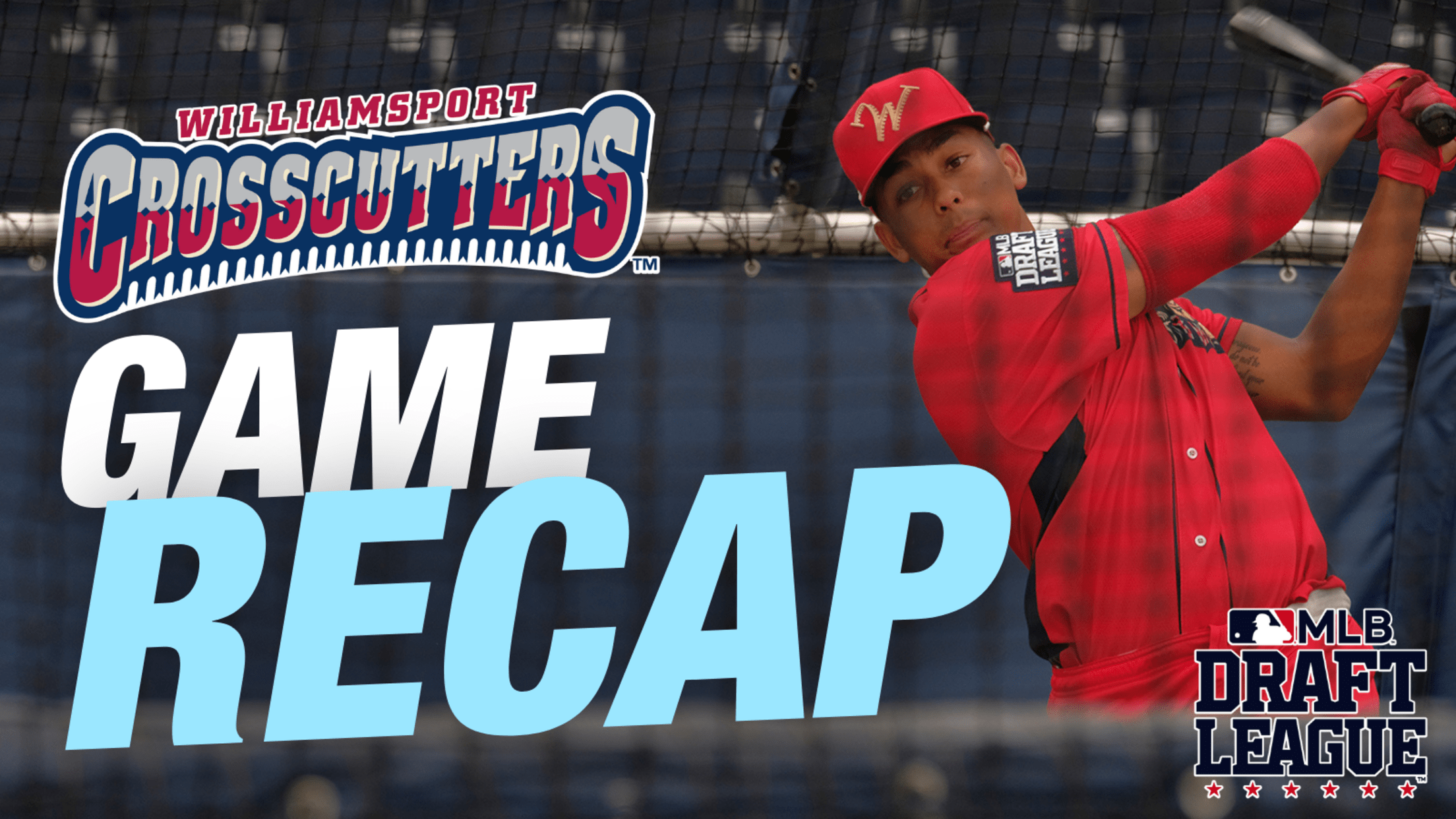 Final Score- Williamsport 6 Trenton 1
Final Score- Williamsport 6 Trenton 1
Trenton, N.J. – The Crosscutters got back to winning ways with a 6–1 win at Trenton in a second consecutive game that was called for rain after five and a half innings, making it an official game. Left fielder Taylor Jackson and third baseman Daniel Harris IV combined for five of the Cutters' seven hits and four RBI.
Third baseman Daniel Harris IV continued his strong second half with a single in the top of the second. Consecutive walks by designated hitter Chris Swanberg and catcher Jake Urena loaded the bases with one out. Left fielder Taylor Jackson singled to left, bringing home two runs. Second baseman Jesse Hall successfully hit into a groundout, allowing Urena to come home for a 3–0 lead.
Cutters starting pitcher Spencer Taack found himself in trouble when he walked the bases loaded in the bottom of the third. With two outs, he forced a groundout to end the inning.
Jackson led off the fourth with his second single of the night followed by a single from centerfielder Nemo Wright. With one out, right fielder Connor Denning was hit by a pitch to load the bases with one out. Trenton's shortstop turned a double play on his own, and the Cutters came away with no runs.
Harris IV led off the fifth inning with a triple to deep right field. Trenton intentionally walked Swanberg and Urena was hit by a pitch to load the bases for the second straight inning. Jackson hit a sacrifice fly to score Harris IV for a 4–0 lead.
Trenton scored its lone run of the game on an RBI double from Dilan Espinal to get the Thunder back within three runs.
The Cutters were back at it again in the top of the sixth with Hall reaching on an error and a single by Denning to start the inning. Two batters later, first baseman Carter Mize hit a sacrifice fly to score Hall and advance Denning. Harris IV picked up his third hit of the night, this time an RBI single to center field for a 6–1 lead.
The game was called in the middle of the sixth inning for inclement weather, giving the Cutters the win after droppings its last two games to the Spikes.
Taack went all five innings for the Cutters, earning his first win. He struck out four batters and surrendered one run on four hits. He currently has a 1.29 ERA, tied for tenth in the Draft League.
The Cutters play again at Trenton on Saturday, with the first pitch at approximately 6:30 p.m.
Cutters Carvings: Daniel Harris IV leads the league with a .690 slugging percentage … Taylor Jackson leads the league with 10 stolen bases … The Cutters left 10 runners on base in the ballgame … Trenton made four errors in the game … Connor Denning is batting .321 and Nemo Wright is batting .320.