Cutters Win Series with Second Straight Win Over Trenton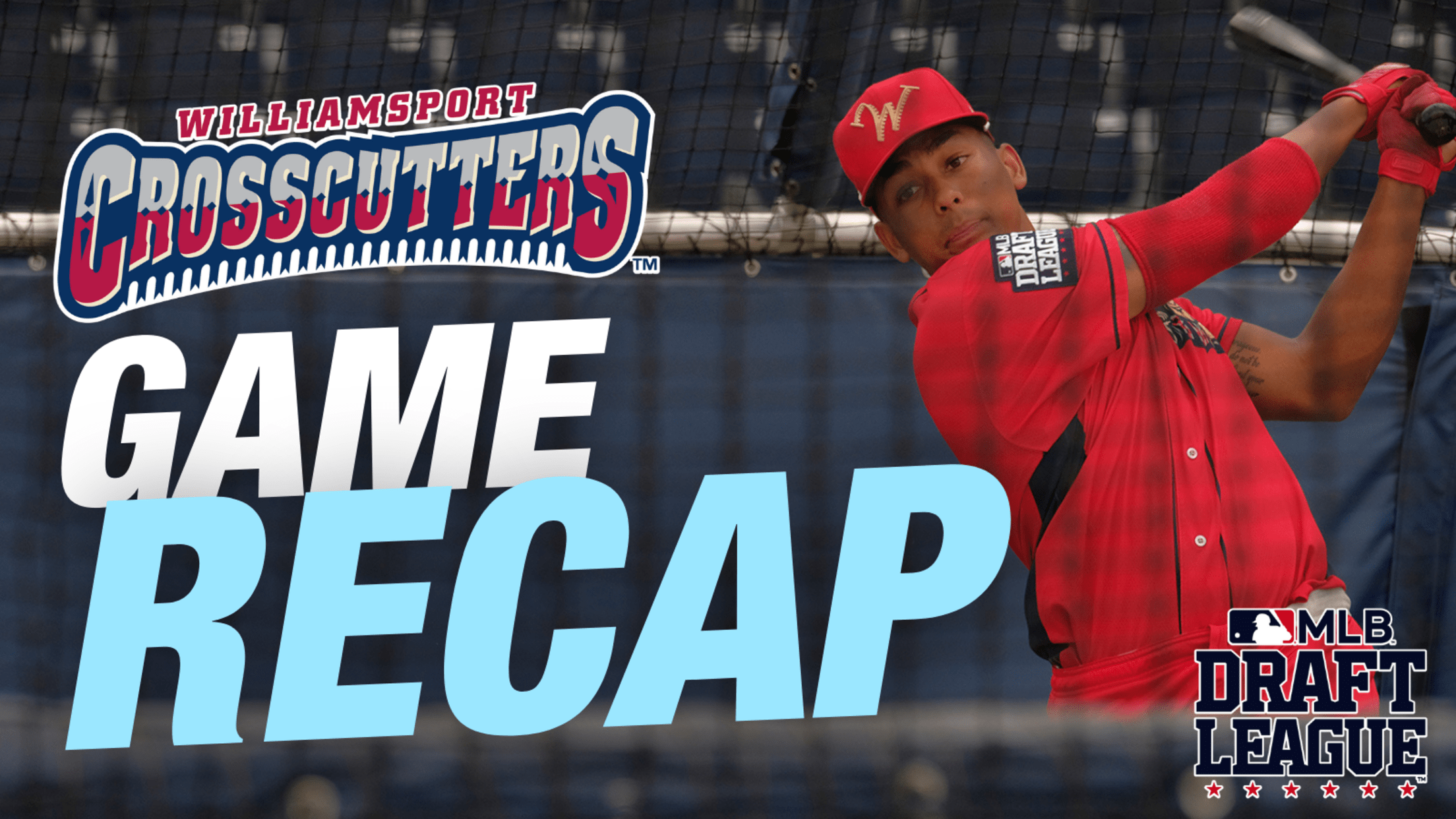 Final Score- Williamsport 6 Trenton 4
Final Score- Williamsport 6 Trenton 4
Trenton, N.J. – The Crosscutters defeated the Thunder 6–4 in game two Saturday night. Starter Brandon Kaminer tossed six scoreless innings allowing three hits before Trenton's offense made a late rally.
The Cutters bats stayed hot early on leading off the game with three straight hits. Left fielder Taylor Jackson and right fielder Connor Denning each hit a single and third baseman EJ Taylor doubled to bring home Jackson for a 1–0 lead. First baseman Nick Hussey hit into a groundout to bring Denning home for a two-run lead after the top of the first.
Cutters starter Brandon Kaminer was dominant in his outing tossing six scoreless innings, allowing three hits, and striking out eight batters. He allowed a hit in each of the first two innings before he hit his stride striking out two batters in each of the third and fourth innings.
Jackson and Denning were all over the place, combining to make 11 putouts in the outfield.
The Cutters added a run for a three-run lead in the top of the fifth. Jackson hit a double and was brought home by a single from Hussey.
Trenton brought the game back to within one run on a two-out triple from Ryan McCarthy to make the score 3–2.
The Cutters responded in the top of the ninth inning with a three-run inning for a 6–2 lead. Taylor walked and Jesse Hall reached second as a pinch runner. Williamsport got some assistance from fielding errors on three consecutive at-bats that scored each run in the inning.
Christian Lopez came on in the ninth to close things out for Williamsport. He struck out the first batter, but Trenton loaded the bases to bring the tying run to the place. Trenton hit a sacrifice fly to score a run and a single that brought another run home to cut the lead to 6–4. Lopez struck out the last batter and closed out the win for the Cutters.
The Cutters take the series at Trenton with one game left to play. Sunday's game begins at approximately 5:00 p.m.
Cutters Carvings: Only the first four batters in the Cutters' lineup picked up a hit in the ballgame … Brandon Kaminer lowered his ERA to 2.25 … Trenton had four more hits than the Cutters … Trenton made six errors in the game.