Cutters Take Rain-Shortened Regular Season Finale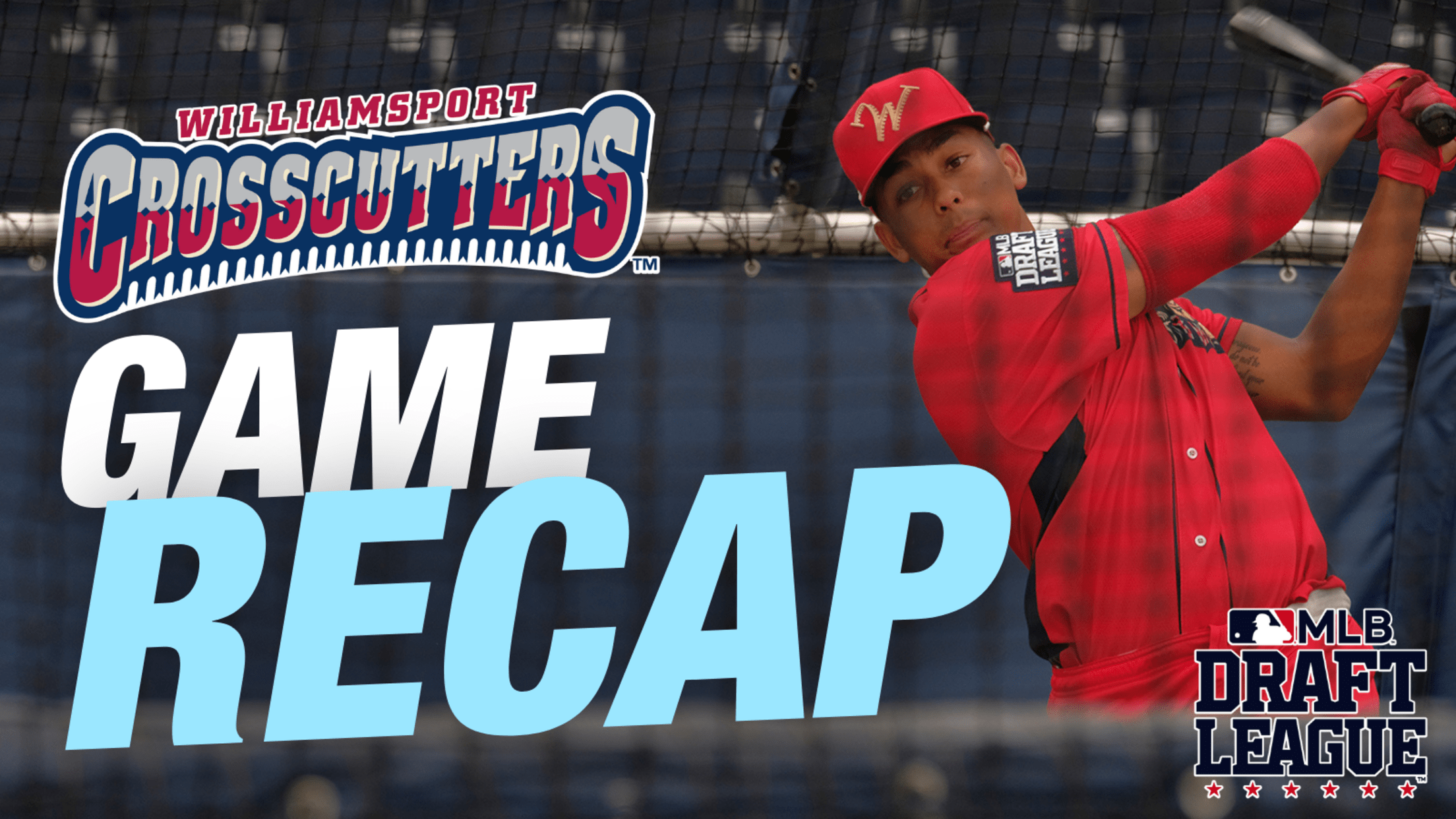 Final Score- Williamsport 5 Frederick 3
Final Score- Williamsport 5 Frederick 3
Frederick, MD – With a 5–3 rain-shortened five inning victory over the Frederick Keys, the Crosscutters clinch the second-half championship in the MLB Draft League. Designated hitter E.J. Taylor's three-run homer in the third was enough for the Cutters to win the game in five innings with the game being called due to rain.
The Cutters went down 2–0 in the bottom of the first inning. Five of the first six Keys batters reached base. The runs came from a groundout and a single. With the bases loaded, starting pitcher Blair Frederick forced a groundball for second baseman Jesse Hall and shortstop Travis Holt to roll a double play to end the inning.
Third baseman Chris Swanberg cut the Keys' lead in half in the top of the second with an RBI double, scoring Taylor from first.
Taylor came up again in the top of third with two runners on base. He blasted a three-run homer to right field to put the Cutters up 4–2. First baseman Carter Mize followed suit two batters later with a solo home run to right field to extend the lead to 5–2.
The game went into a rain delay that lasted about an hour.
When the game resumed, The Keys got a run back in the third inning. They loaded the bases, and the Keys hit a sacrifice fly. Blair Frederick forced a fly ball to end the inning, stranding three runners.
Frederick threw two straight scoreless innings in the fourth and fifth innings to shut the Keys down.
The game was called immediately after the fifth, due to the second rain delay of the game. With five innings completed, the game was official, giving the Cutters the second half Draft League Championship.
For Williamsport, this marks their first championship of any form as a member of the MLB Draft League, and the first for the franchise since winning the New York-Penn League Pinckney Division Championship in 2015.
The Cutters finish the second half with a 24–13 record and a spot in the Draft League Championship game in West Virginia.
The MLB Draft League Championship Game is scheduled for Tuesday, September 6th at 6:35 p.m. and will be played at Monongalia County Ballpark in Morgantown, West Virginia.
Live video and audio coverage of the game will be available at Crosscutters.com. More detailed broadcast information will be announced soon.
Cutters Carvings: Taylor Jackson finished the season with a .325 batting average … E.J. Taylor was 2-for-3 with three RBI and two runs … The Cutters finish the second half with the highest run differential (+63) and the lowest runs allowed (148) … Connor Denning finished the season with a .925 OPS...