Cutters Survive Late Rally; Move into First Place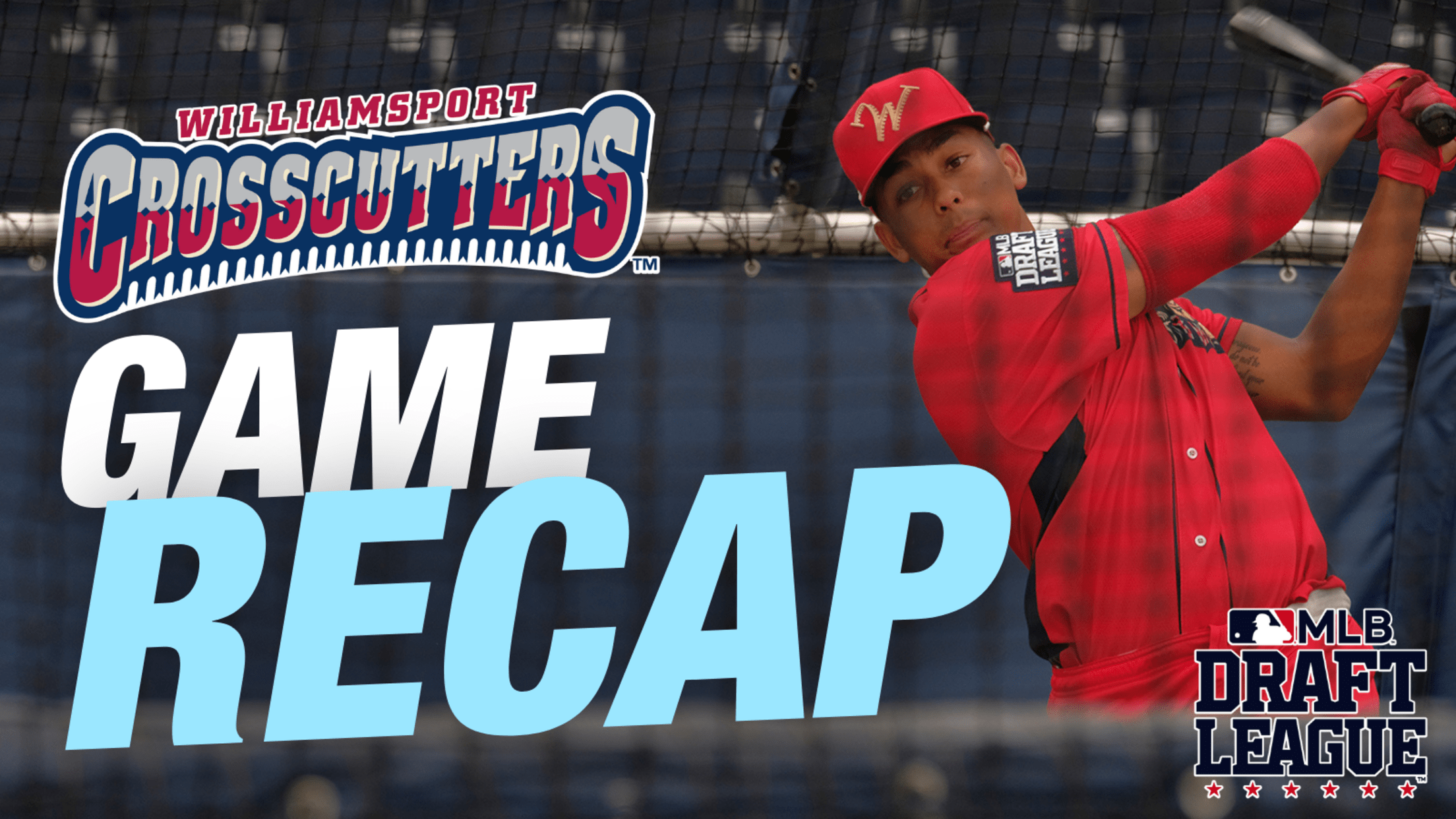 Final Score- Williamsport 5 Trenton 2
Final Score- Williamsport 5 Trenton 2
Trenton, N.J.– Spencer Taack tossed seven scoreless innings in the Cutters' 5–2 win and sweep over Trenton. The Cutters walked in two runs with the bases loaded in the ninth, but Jesse Bolt came in and secured three outs to close out the Cutters' fifth straight win. With a West Virginia loss, the Cutters move into first place in the Draft League standings with a higher win percentage.
Starting pitcher Spencer Taack tossed a gem on the mound, throwing seven scoreless innings on the mound. He allowed five hits and a walk while striking out five batters.
Shortstop Daniel Harris IV singled to lead off the top of the second inning. He moved to third on an error and scored on a fielder's choice hit by catcher Mitch Hundley. Second baseman Jesse Hall singled in the next at-bat and both runners advanced on a wild pitch. Left fielder Taylor Jackson singled to bring both Hundley and Hall home for an early 3–0 lead.
The Cutters gave Taack some more breathing room with two runs in the top of the seventh. First baseman Carter Mize walked and designated hitter Nick Hussey was hit by a pitch to start the inning. Third baseman Chris Swanberg doubled to bring in both runners to extend the Cutters' lead to 5–0.
Colin Kennedy took the mound in the eighth in relief for Taack. Kennedy tossed a scores inning, forcing a ground ball double play.
Trenton loaded the bases in the bottom of the ninth on a single and two walks. Two runs were walked in to bring the tying run to first. Jesse Bolt came on to pitch and struck out the first batter he faced. In the next at-bat, Trenton runners were caught in a rundown on a wild pitch that Hundley recovered quickly. After throwing the ball around the infield, The Cutters got a runner out at home for the second out. Bolt struck out the batter and the Cutters survived the late rally.
The Cutters return home on Friday to host a single game against State College starting at 6:35 p.m.
Cutters Carvings: The Cutters have won five straight games against Trenton … Trenton was held 0-for-5 with runners in scoring position … The Cutters left 10 runners stranded … Bolt lowered his ERA to 2.65 … Connor Denning has a .916 OPS.