Cutters Steal Nine; Sweep Scrappers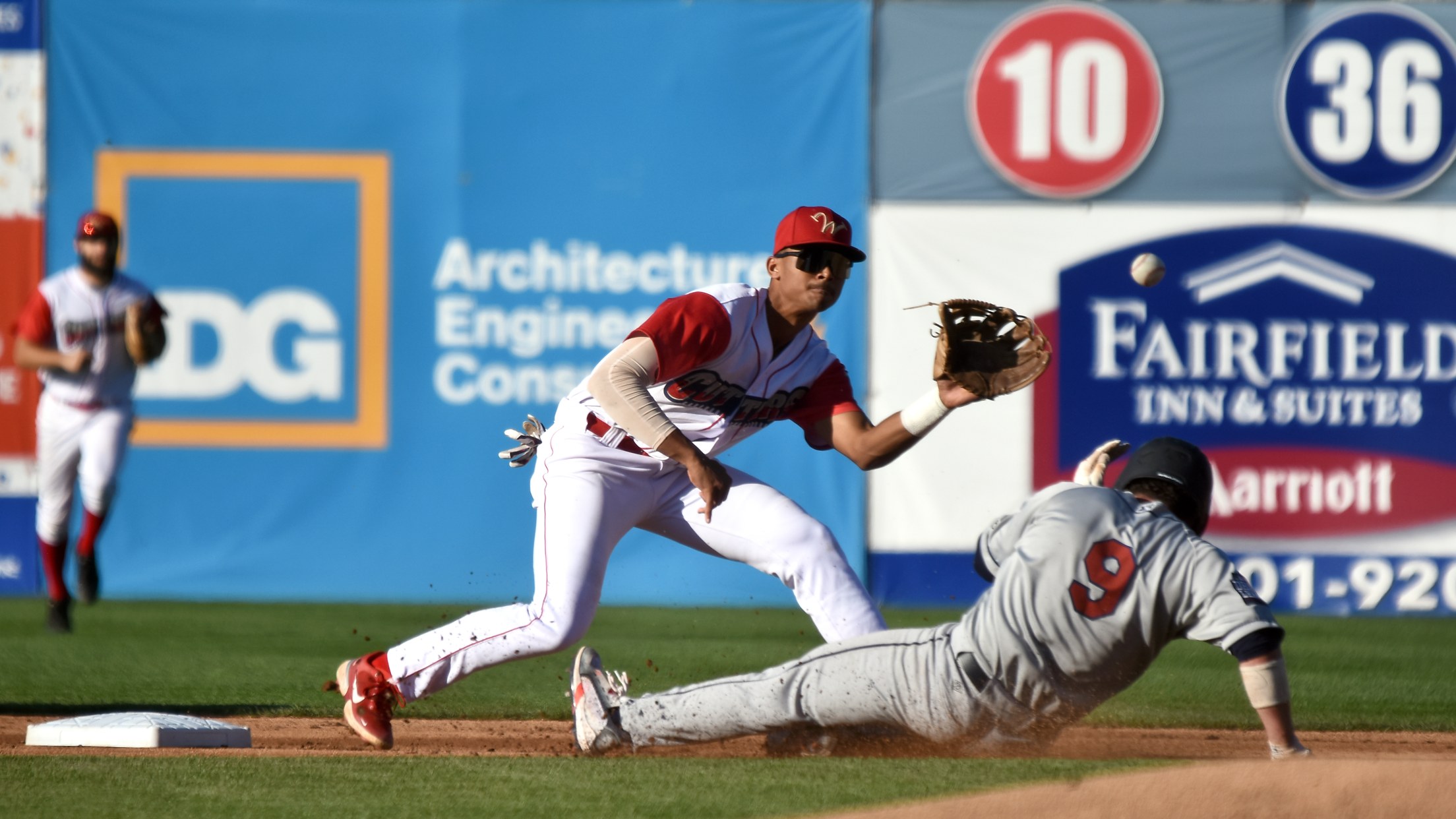 Final Score - Williamsport 6 Mahoning Valley 3 Williamsport, PA - The Crosscutters swiped a season-high nine bases en route to their 6-3 win over Mahoning Valley. Williamsport completes the series sweep and take over first place in the MLB Draft League. Sabin Ceballos got the scoring started early for
Final Score - Williamsport 6 Mahoning Valley 3
Williamsport, PA - The Crosscutters swiped a season-high nine bases en route to their 6-3 win over Mahoning Valley. Williamsport completes the series sweep and take over first place in the MLB Draft League.
Sabin Ceballos got the scoring started early for the Crosscutters, plating Matthew Etzle to give the Cutters a 1-0 lead. Etzel had lead off the inning with a walk and advanced to 3rd on a Daniel Harris double.
Williamsport reclaimed the lead and added on in the bottom of the 4th inning using a sacrifice fly from Cole Evans to score Lance Logsdon. Etzel came through with a RBI single to score Logan Flood and Travis Holt stole home to cap the scoring in the inning. The Cutters took a 4-1 lead into the 5th .
The Scrappers chipped away, scoring a run in the top of the 7th and the top of the 8th to bring themselves within one at 4-3 heading to the bottom of the 8th inning.
Williamsport did some damage with two out in the frame as Travis Holt scored on a wild pitch and Daniel Harris plated Matthew Etzel with a RBI single to give Williamsport a 6-3 advantage heading to the 9th .
Jacob Peaden induced a game-ending double play to secure the win and the sweep for the Cutters.
3B Daniel Harris continued to swing a hot bat, finishing the night 3-for-5 with an RBI and a double. Harris raised his batting average to .375 for the season.
CF Matthew Etzel chipped in a couple hits, finishing the night 2-for-3 with two runs scored and a RBI. Etzel leads the MLB Draft League with 21 hits.
The Crosscutters saw multiple guys swipe multiple bases in the win as Etzel stole three bases to give him 11 on the season. SS Travis Holt also swiped a trio of bags, giving him 4 for the year. 2B Edarian Williams, DH Alan Shibley and RF Cole Evans also stole bases for the Cutters.
Reliever Braden Nett earned the win, tossing a pair of of scoreless innings. Nett worked around three walks and a hit, striking out one in his outing.
The Crosscutters defense was near flawless, spinning a trio of double play, including one to end the game. The Crosscutters have turned 14 double plays this season, which is the 2 nd most in the MLB Draft League.
The Crosscutters look to keep their streak alive as they hit the road for six-straight games, starting in West Virginia tomorrow night.
Cutters Carvings: The Crosscutters finish the home stand 4-1… The Sweep is the second of the year for the Cutters… Williamsport is the second team in the MLBDL to reach 10 wins…