Cutters Stay Hot; Sweep Spikes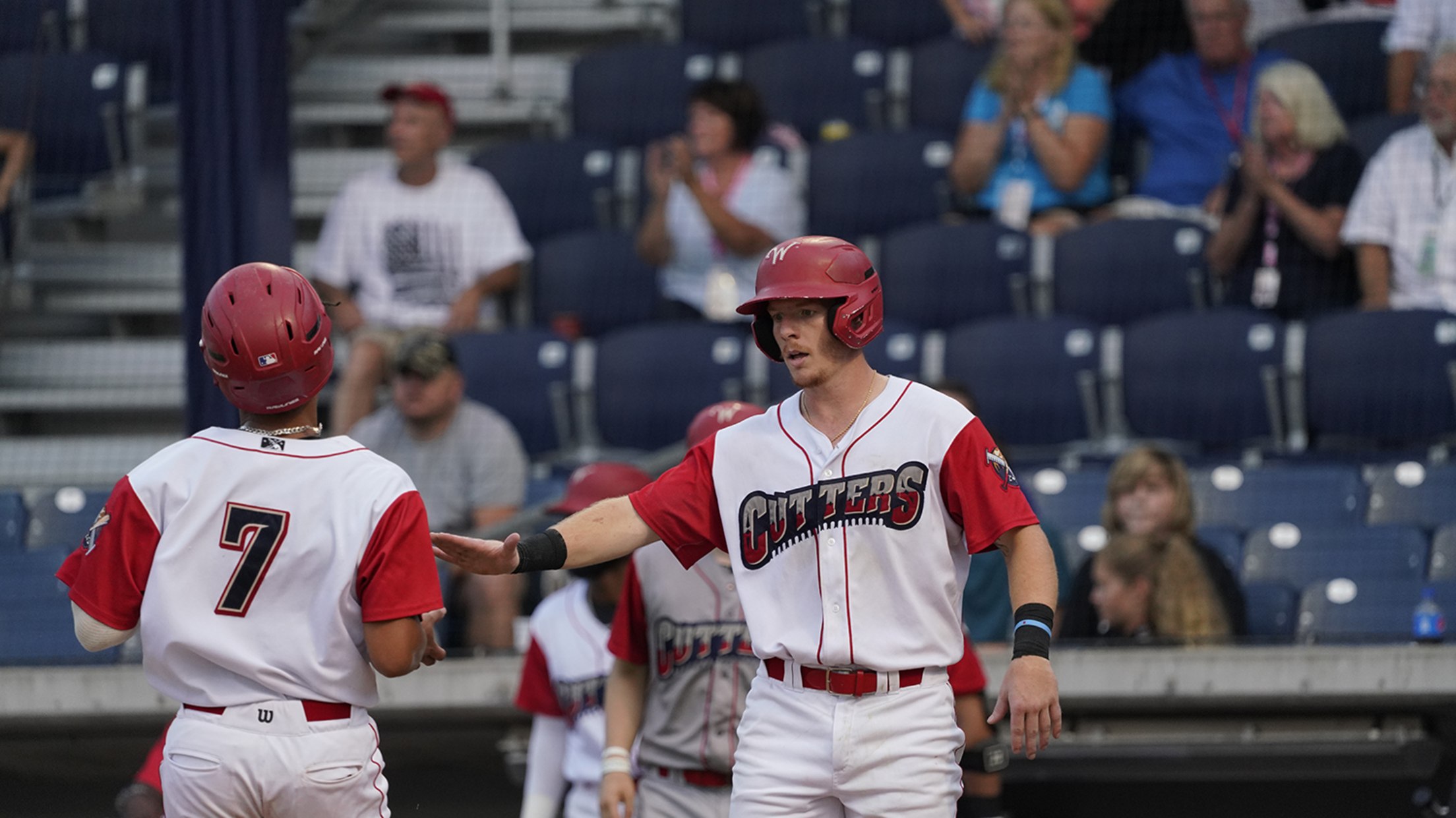 Williamsport, PA - Strong offense and stellar pitching combined for a 7-3 Crosscutters win, handing the Spikes a three-game series sweep. Starting Pitcher Nick Meyer set the tone for his second straight outing, allowing one run over 5.2 innings of work. The right hander, struck out a season-high seven Spikes
Williamsport, PA - Strong offense and stellar pitching combined for a 7-3 Crosscutters win, handing the Spikes a three-game series sweep.
Starting Pitcher Nick Meyer set the tone for his second straight outing, allowing one run over 5.2 innings of work. The right hander, struck out a season-high seven Spikes batters en route to his 2nd-straight win.
Daniel Harris IV got things going for the Crosscutters bats in the bottom of the 2nd inning, ripping a lead off double to right. Harris followed with a stolen base of 3rd and the scored on a balk to give the Cutters a 1-0 lead.
RF Bryant Deil and LF Nemo Wright chipped in an RBI each in the frame, giving Williamsport a 3-0 edge.
The Cutters came right back in the bottom of the 3rd inning, again a Harris double helped spark the offense, putting 1B Chris Swanberg at 3rd and Harris at 2nd for DH EJ Taylor. Taylor cracked a two-run single to center to pick up his first two RBI and elevate the Cutters lead to 5-0.
Meyer was replaced with two outs in the 6th inning after throwing his 99th pitch. RP Jesse Bolt entered and was fantastic, working 2.1 innings of shutout, hitless relief. Bolt did walk a pair, but fanned two as well.
2B Jesse Hall added to the Cutter lead in the bottom of the 6th innings, smoking a two-run, two-out double to left, chasing home Jake Urena and Taylor Jackson to make it a 7-1 Crosscutters advantage. For Hall it upped his RBI total to three.
Blake Svoboda entered in the top of the 9th, but was only able to record the first two out, surrendering a pair of runs in the process. Svoboda was relieved by Christian Lopez, who struck out the lone batter he faced to earn his second save of the season.
The Crosscutters will hit the road for the next four games, visiting the Trenton Thunder starting tomorrow night. First pitch is scheduled for 7:00 p.m.
Cutters Carvings: Daniel Harris finished the night 3-for-4 with three doubles...Starting pitchers have earned the win in four of the five games to start the 2nd half...Williamsport outscored State College 20-4 in the series...