Cutters Snap Five-Game Losing Streak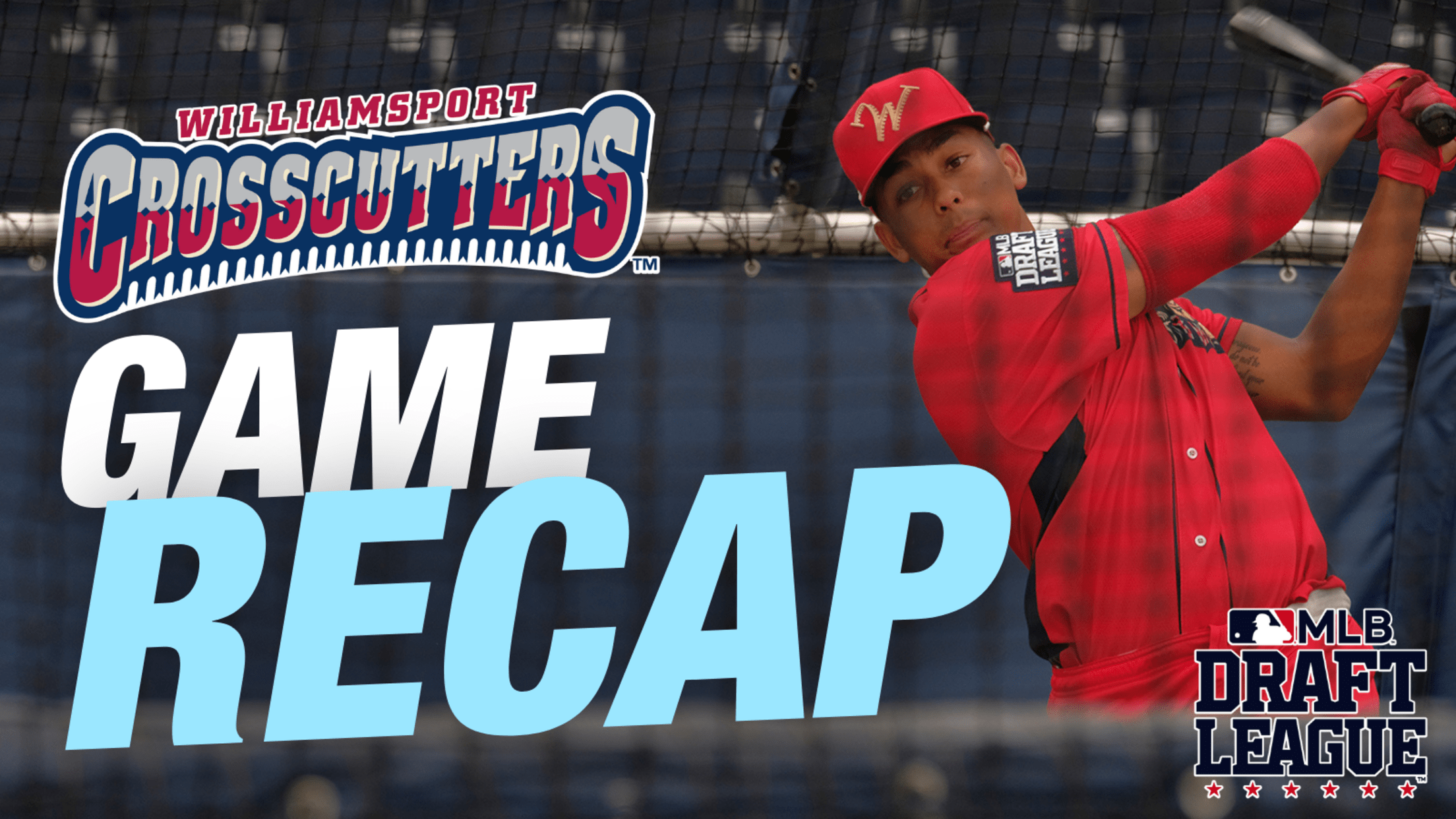 Final Score- Williamsport 6 Trenton 4
Final Score- Williamsport 6 Trenton 4
Trenton, N.J. – The Cutters snapped its five-game losing streak with 6–4 win over Trenton. It was a hectic 4–3 start after three innings and the Cutters held its lead for the remainder of the game to hold on for the win.
As they did in Tuesday night's game, both teams scored a run in the first inning. The Cutters scored on a sacrifice fly from first baseman Carter Mize, scoring designated hitter E.J. Taylor who advanced to third on an error. The Thunder scored its run on a wild pitch to tie the game.
The Cutters scored three runs in the top of the second from a big two-out rally. Second baseman Jesse Hall reached first base on a dropped third strike which would have been the third out. After left fielder Taylor Jackson walked, the Cutters scored on a successful double steal to take the lead back. Right fielder Conner Denning scored on a wild pitch and Jackson scored on an RBI single by center fielder Nemo Wright to make the score 4–1.
Trenton cut the lead to one run scoring a run in both the second and third innings. The runs came on a fielder's choice and a sacrifice fly to make the score 4–3.
Cutters starter Blair Frederick threw two straight three-up, three-down innings in the fourth and fifth to maintain the one-run lead.
The Cutters scored in the top of the sixth to extend its lead to 5–3. Hall hit an infield single that scored shortstop Travis Holt from third.
Trenton responded with a run in the bottom of the sixth to cut the deficit back to one run on an RBI single.
The Cutters got its two-run lead back again in the top of the seventh as Holt grounded into an out the brought home a runner for a 6–4 lead.
Reliever Brandon Kaminer got into a jam with the first two runners reaching base in the eighth inning. Kaminer fielded a bunt for the first out and struck out a batter for the second. Blake Svoboda replaced him and got the final out to end the inning.
Svoboda came back on for the ninth, striking out two batters in a one-two-three inning to close out a big win for the Cutters.
The Cutters even the series with Trenton with game three starting at 7 p.m. on Thursday.
Cutters Carvings: E.J. Taylor has a .771 OPS … Blair Frederick has a 2.00 ERA … Trenton made three errors in the game … Trenton was held 1-for-11 with runners in scoring position … the Cutters offense only struck out three times.