Cutters Seeking Anthem Performers
Online application available at crosscutters.com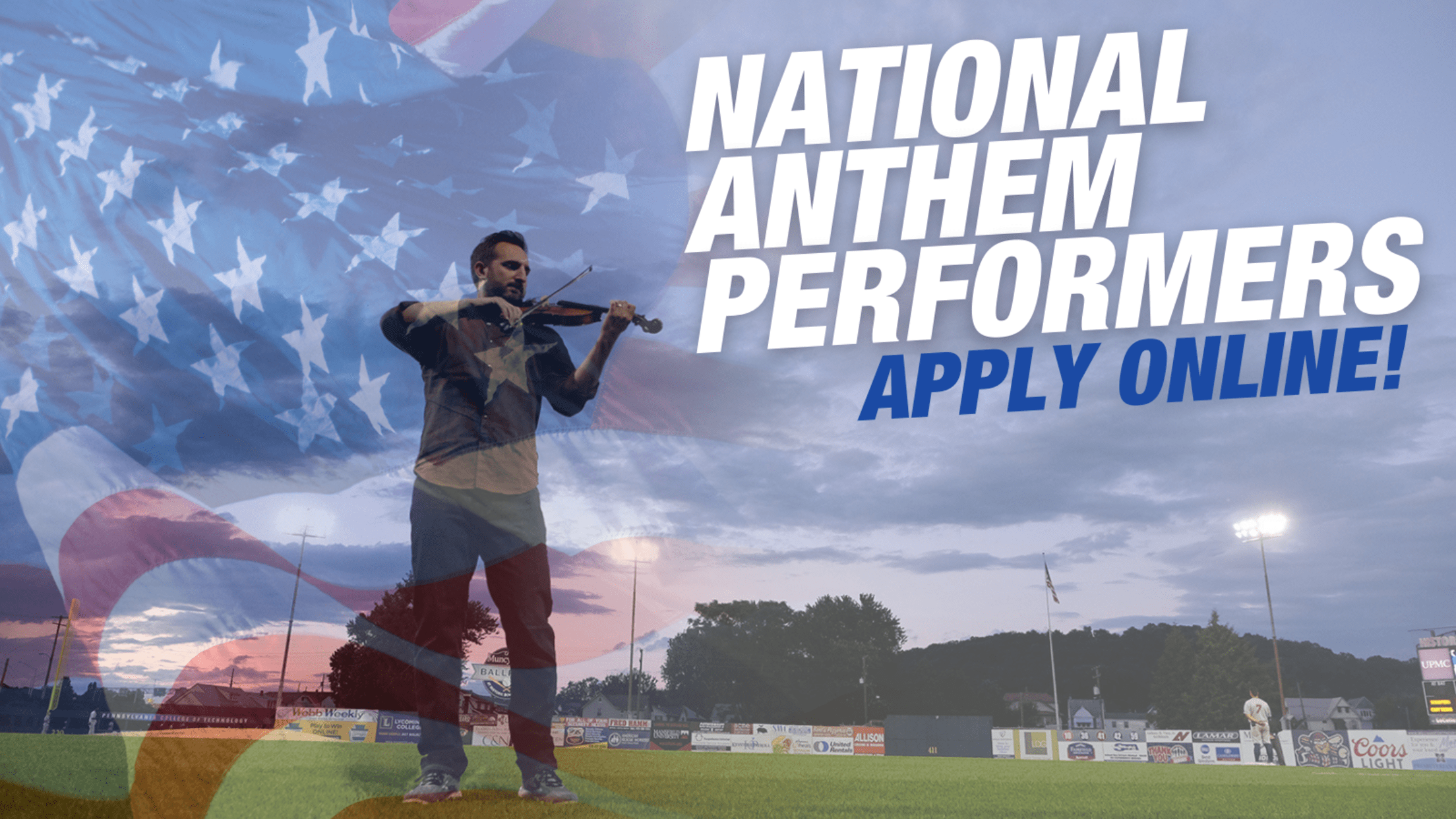 The Williamsport Crosscutters are now accepting applications for National Anthem performers for the upcoming 2023 season. All individuals and groups who are interested in being considered are asked to fill out the short application available by CLICKING HERE. Applicants are also required to provide a link or file of them
The Williamsport Crosscutters are now accepting applications for National Anthem performers for the upcoming 2023 season.
All individuals and groups who are interested in being considered are asked to fill out the short application available by CLICKING HERE. Applicants are also required to provide a link or file of them performing the "Star-Spangled Banner".
All performances should be 90 seconds or less in length, the traditional rendition and vocalists should sing a cappella. Applications are due by May 12. Selected performers will be contacted and scheduled to perform during the 2023 season between June 1 and September 2.
The Crosscutters open the 2023 season on Thursday, June 1 hosting the State College Spikes. MVP Club Season Tickets, Bonus Books and Mini-Plans are now available. To order, call (570) 326-3389 or click here. Opening Night and single game tickets go on sale Tuesday, May 1 at 10am.