Cutters Pull Away Late in Back-and-Forth Game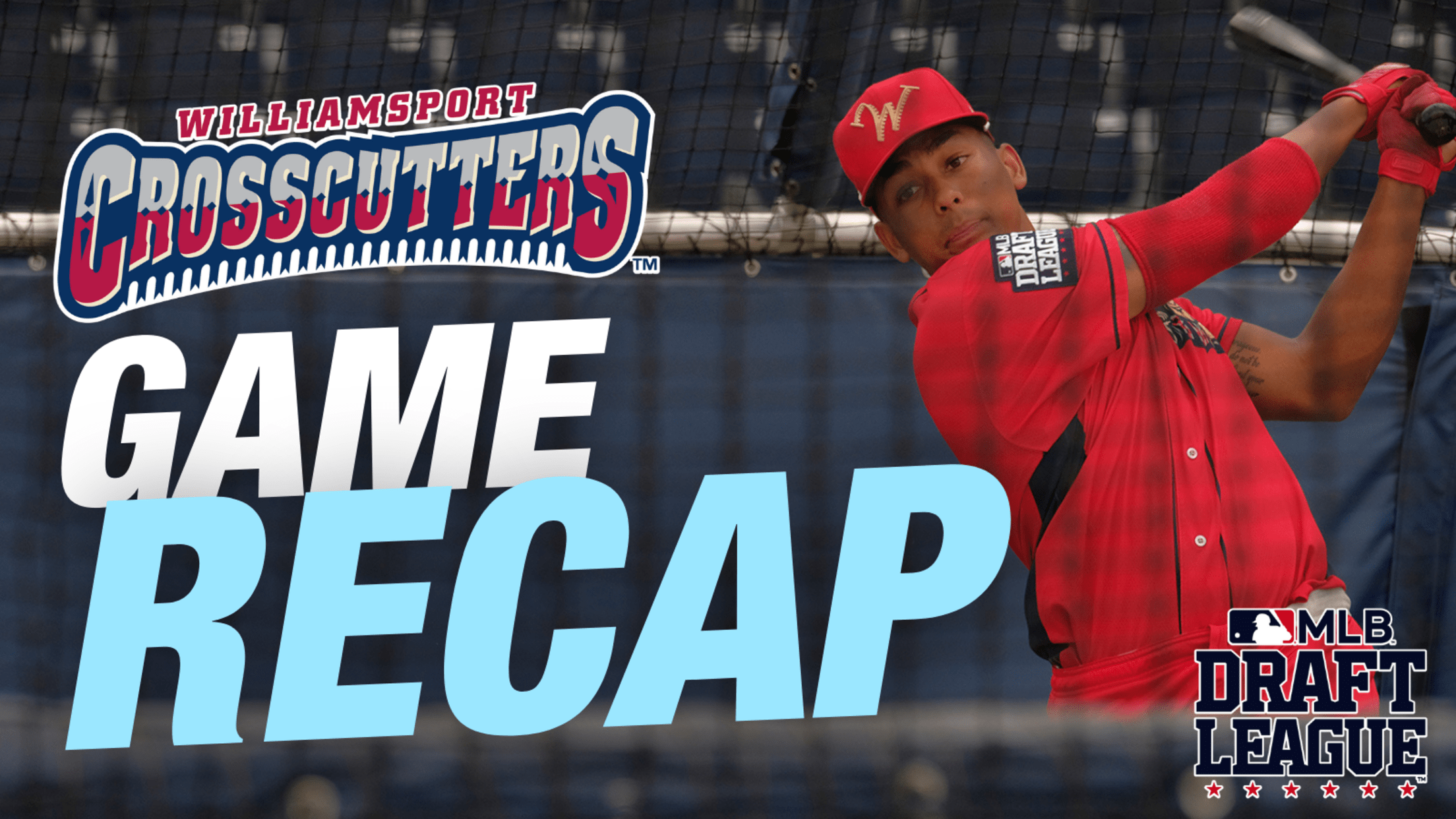 Final Score- Williamsport 9 Trenton 5
Final Score- Williamsport 9 Trenton 5
Trenton, N.J.– It was an exciting night in Trenton as the Cutters won 9–5 in a back-and-forth game. The Cutters pulled away late after catcher Zach Miller's two-run homer in the sixth put the Cutters up 6–5. The Cutters' bullpen shut the door, not allowing a run in the final four innings.
Designated hitter E.J. Taylor put the Cutters ahead in the top of the first with an RBI double, scoring right fielder Connor Denning who also doubled. Shortstop Travis Holt singled to bring in Taylor for a 2–0 lead.
Trenton cut the deficit in half in the bottom of the second inning with an RBI triple by Shemar Page.
The Cutters took a 3–1 lead in the top of the fourth as third baseman Daniel Harris IV worked his way around the bases. He walked to get on base and then stole second. He was caught in a pickle after being picked off, but Trenton made an error that allowed Harris IV to come around the bases.
Trenton brought a run home in the bottom of the fourth as the Cutters turned a double play to make the score 3–2. The Cutters got their two-run lead back in the top of the fifth from a sacrifice fly by Denning for a 4–2 lead.
The Thunder got its first lead of the game in the bottom of the fifth after scoring three runs in the inning. Trenton loaded the bases with two outs before back-to-back singles brought home three runs to take a 5–4 lead.
Miller's two-out, two-run blast in the top of the sixth put the Cutters back ahead 6–5. The Cutters scored another two runs in the top of the seventh on a two-run double by Holt for an 8–5 lead. Taylor got his second RBI of the game with a two-out single in the ninth to put the Cutters up by
Cutters reliever Tyler Prospero came on in the sixth inning, throwing 2.2 scoreless innings to keep Trenton off the board. Svoboda came out for the ninth, keeping Trenton off the board to close out the win for the Cutters.
The Cutters are now 17-10 and are one game out of first place behind West Virginia in the Draft League Standing. The Cutters have two more against Trenton with game two beginning at 7 p.m. on Wednesday.
Cutters Carvings: E.J. Taylor was 2-for-5 with two RBI … Travis Holt was 2-for-5 with three RBI … The Cutters were an impressive 7-for-11 with runners in scoring position … Trenton left 14 runners stranded in the game … Eight of the nine batters in the lineup for the Cutters earned a hit in the ballgame.