Cutters Nipped In Sudden Death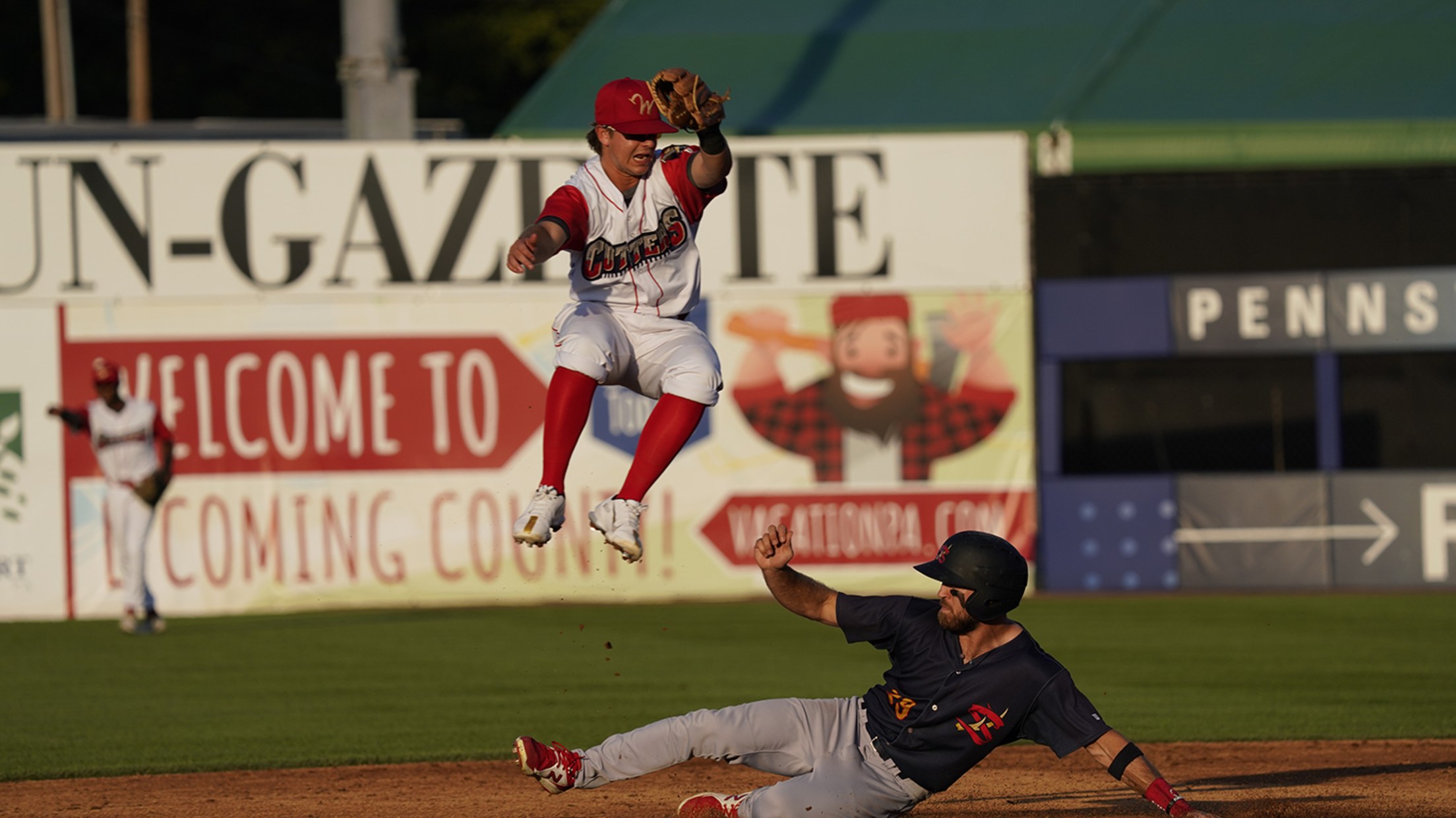 Final Score Williampsort 4 State College 5 Williamsport, PA - For only the second time in five attempts, the Crosscutters fell in Sudden Death, this time to the State College Spikes in the middle game of their three game set. Cutters Starter Blair Frederick pitched well enough to get a
Final Score Williampsort 4 State College 5
Williamsport, PA - For only the second time in five attempts, the Crosscutters fell in
Sudden Death, this time to the State College Spikes in the middle game of their three
game set.
Cutters Starter Blair Frederick pitched well enough to get a win, but his season-high
6.1 inning performance was only good for a no decision. Frederick allowed three runs,
two earned, on four hits and two walks. He struck out four.
All four Crosscutters runs came in the bottom of the 4th inning, with the first coming
off the bat of SS Travis Holt, who connected on his first home run of the season, a
355-foot solo shot to left to tie the game at 1-1.
OF Nicholas Hussey gave the Cutters a lead with a two-out, two-run double off the
left field wall that chased home 1B EJ Taylor and 3B Daniel Harris IV to make it 3-1
Williamsport.
C Mitch Hundley added on with a RBI single to score Hussey and give the Cutters a
4-1 lead. It was the first hit and RBI for Hundley on the season.
Jesse Bolt was the first out of the Cutters bullpen, an he would be charged with his
first blown save of the season, allowing one run over 1.1 innings of relief.
Cristian Lopez entered in the bottom of the 8th,striking out the lone batter he faced to
get the Cutters to the bat rack.
Williamsport stranded the go-ahead run at 3rd base in the bottom of the 8th inning.
Lopez worked scoreless 9th inning again to get the Cutters back on offense and they
nearly walked it off in the bottom of the 9th inning. Chris Swanberg lined a double
down the left field line with Hussey at first base. Manager Jesse Litch sent Hussey,
who was tagged out on a close play at the plate.
The Cutters were able to get the winning run to 3rd base with two outs, but Scout
Knotts struck out to end the inning and the threat.
State College got a walk off hit in the Sudden Death frame against Lopez, but since
the stats do not count in the Sudden Death frame, Lopez was not charged with the
loss.
The Crosscutters will attempt to take the rubber match tomorrow afternoon in State
College, with first pitch scheduled for 12:05 p.m.
Cutters Carvings: The Crosscutters drew their 271st walk of the season, setting a
new single-season franchise record, topping the previous mark set in 1999...The
Cutters fall to 3-1 to the Spikes and 3-2 overall in Sudden Death with the loss...The
Cutters have homered in back-to-back games for the first time since July 11th-12th
against the Keys...