Cutters Lose First Game of the Second Half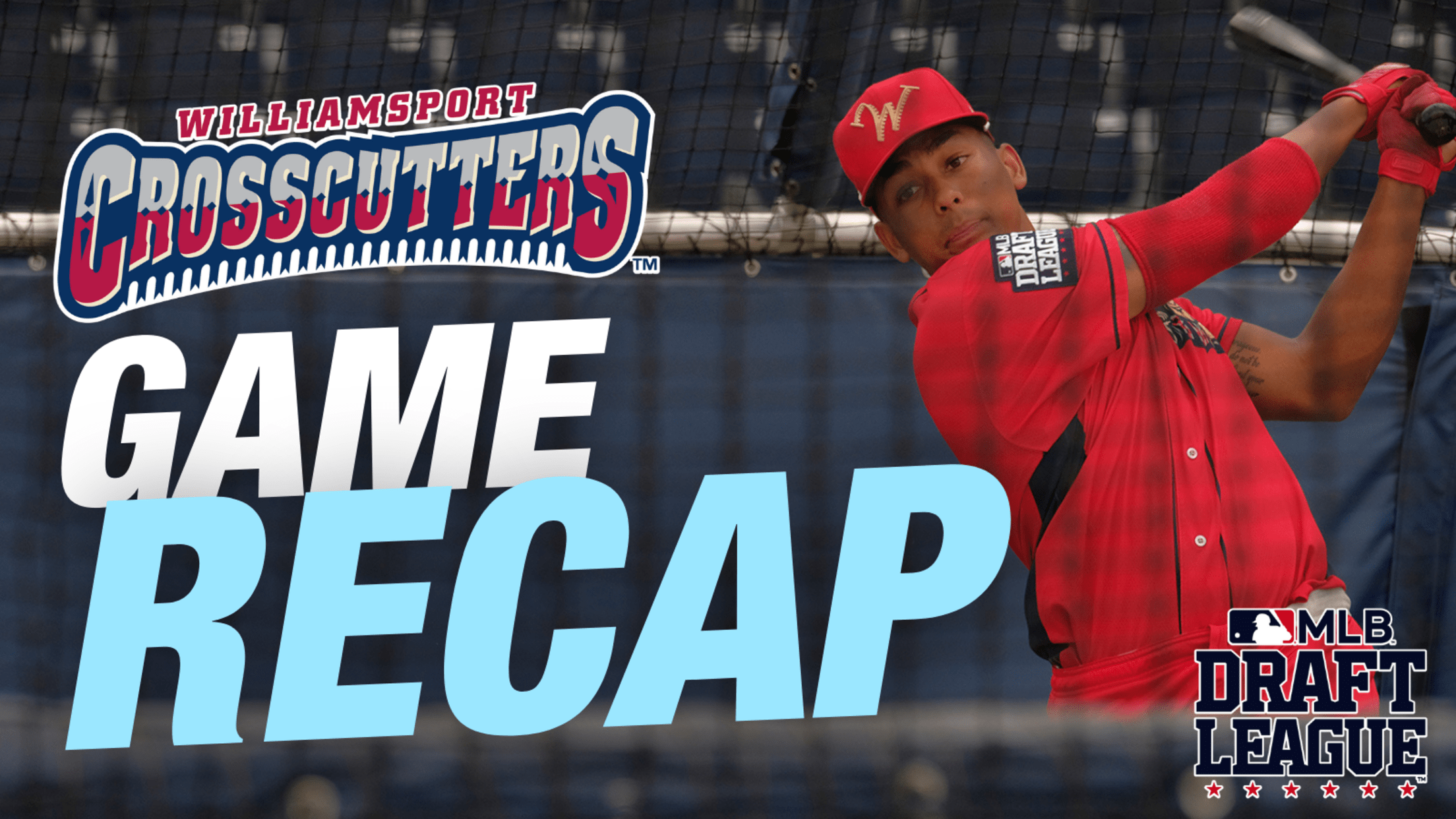 Trenton, N.J. – The Crosscutters lost its first game of the second half of the Draft League season, losing 6–3 to the Trenton Thunder. It was a pitcher's duel for the first five innings of the game before Trenton broke the deadlock and broke open the game with a five-run
Trenton, N.J. – The Crosscutters lost its first game of the second half of the Draft League
season, losing 6–3 to the Trenton Thunder. It was a pitcher's duel for the first five innings
of the game before Trenton broke the deadlock and broke open the game with a five-run
inning in the sixth.
Cutters starter Blair Frederick tossed five scoreless innings allowing only four hits and
striking out five batters. In the third inning, he worked his way out of a bases-loaded, no-
out jam, striking out two batters. In the fifth, Trenton loaded the bases with one out, but
Frederick struck out a batter and forced a lineout to end the inning.
Trenton starter William Saxton allowed five hits over six scoreless innings on the mound.
The Cutters had at least one baserunner in each of the first six innings but could not get a
run.
Trenton broke the deadlock in the bottom of the sixth inning. The Thunder got its first two
baserunners on from a hit-by-pitch and an error. They moved to second and third on a
passed ball, followed by a sacrifice fly for a 1–0 lead. A second run scored on a wild pitch.
With two runners on, Dilan Espinal hit a three-run home run to extend the lead to 5–0.
The Cutters got a run back in the top of the seventh inning. Third baseman Daniel Harris IV
walked to leadoff the inning and moved to second base on a ground out. Catcher Jake Urena
singled to center to make it 5–1.
Trenton got its five-run lead back in the bottom of the eighth on an RBI single by Kolby
Blanchard to make it 6–1.
The Cutters made a last-minute rally in the ninth inning, scoring runs on a groundout and
an error to make it 6–3. A strikeout ended the inning, and Trenton took the first game
between the teams.
The Cutters move to a 5–1 record but remain in first place, one game ahead of West
Virginia in the standings.
The Cutters have two more games in the series at Trenton with Saturday's game beginning
at 6:30 p.m.
Cutters Carvings: The Cutters have a +23-run differential through the first six games …
The Cutters have allowed the least number of runs (14) in the league, with Frederick
allowing the second-lowest amount of runs (39) … The Cutters were 1-for-12 with runners
in scoring position … first baseman Carter Mize is batting .333 through Williamsport's first
six games … Jake Urena was 2-for-3 with an RBI.