Cutters Hot Stove Banquet Raises over $9,000 for Sojourner Truth Ministries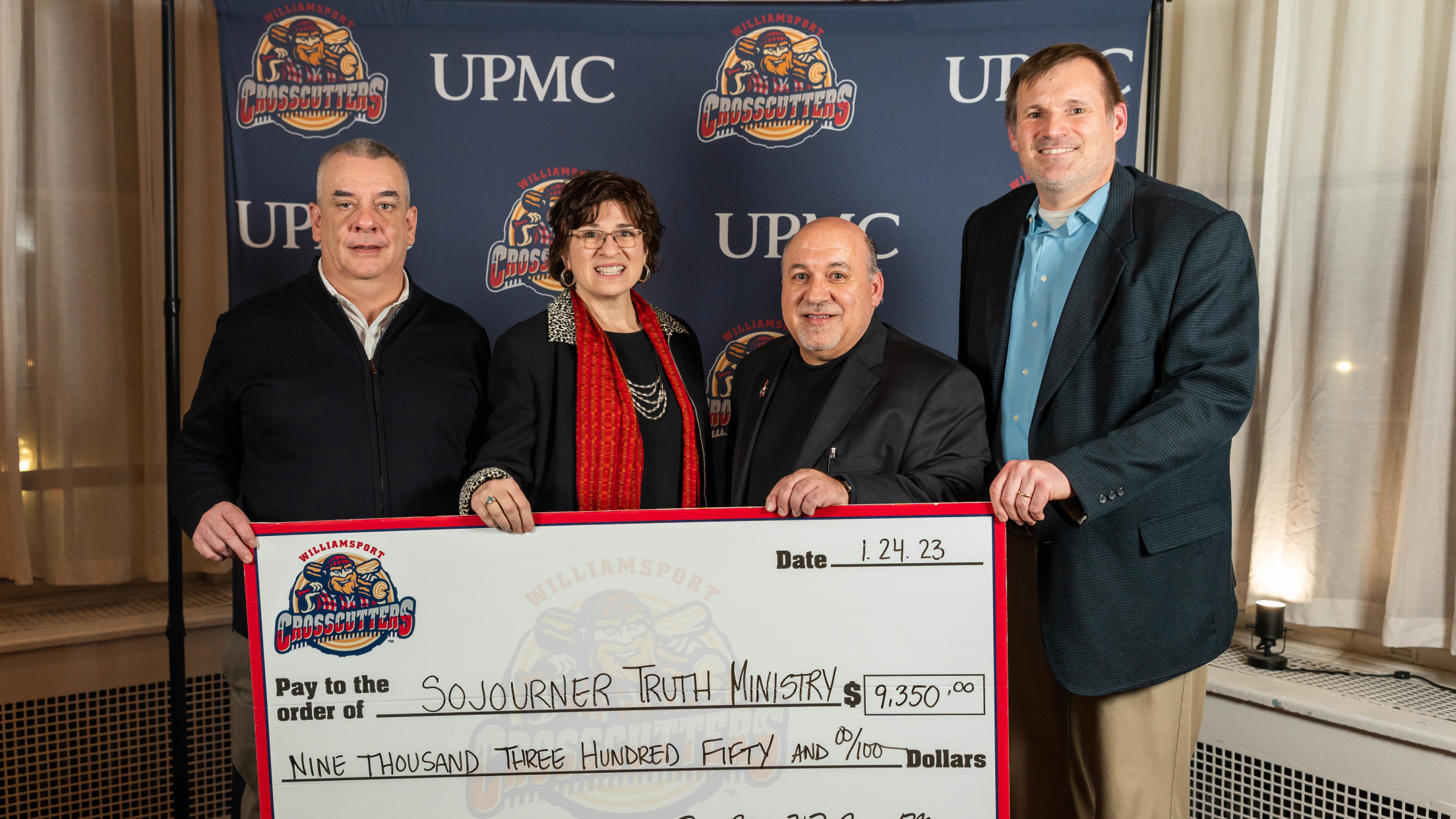 The Williamsport Crosscutters 15th Hot Stove Banquet was held January 24 at the Genetti Hotel in downtown Williamsport. The event featured former Pirates and Rockies manager Clint Hurdle, who also managed the Williamsport Bills in 1991, and Hall of Fame ESPN Baseball Analyst Tim Kurkjian along with Lycoming College head
The Williamsport Crosscutters 15th Hot Stove Banquet was held January 24 at the Genetti Hotel in downtown Williamsport.
The event featured former Pirates and Rockies manager Clint Hurdle, who also managed the Williamsport Bills in 1991, and Hall of Fame ESPN Baseball Analyst Tim Kurkjian along with Lycoming College head baseball coach Rick Oliveri and Penn College head baseball coach Chris Howard.
The night, presented in part by Muncy Bank & Trust, Professional Petroleum, iHeart Radio Williamsport and the Williamsport Sun-Gazette, was also highlighted by auctions that featured a wealth of sports memorabilia.
Additional highlights included the inductions of Rhashan West-Bey, the Cutters popular Director of Smiles, into the Bowman Field Hall of Fame and Chevy Troutman, former Williamsport High School and international pro basketball star, in the Williamsport Sports Walk.
A portion of the proceeds from the evening benefitted the programs of Sojourner Truth Ministries of Williamsport who were presented with a check for $9,350.
The Crosscutters 2023 season opens on June 1 when the Cutters host the State College Spikes. Season tickets, bonus books and mini-plans are available online at crosscutters.com or by calling the Cutters at (570)326-3389.