Cutters Clinch Trip To Championship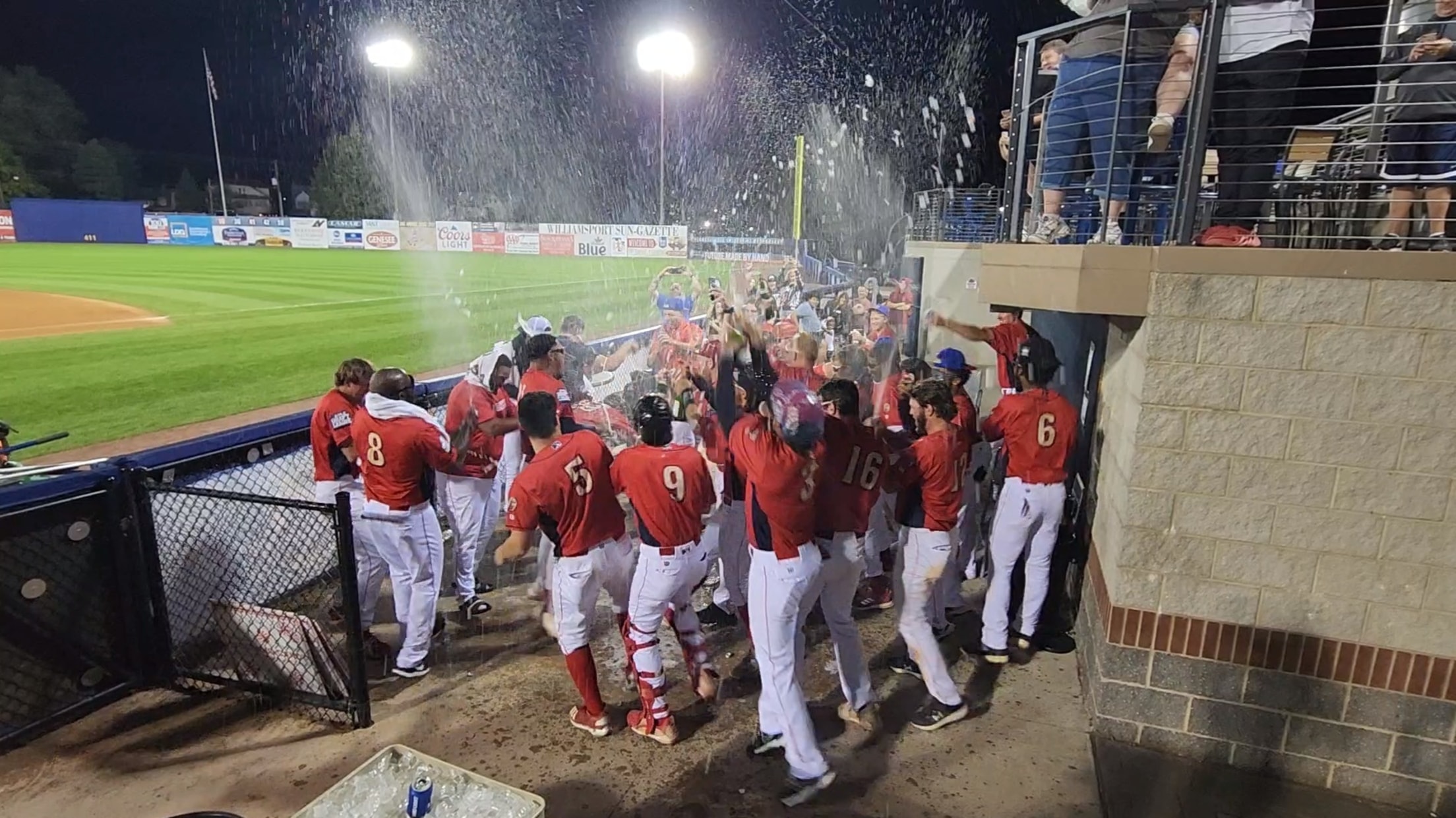 Final Score Williamsport 5 Trenton 1 Williamsport, PA - With their win over the Thunder and the Spikes loss, the Williamsport Crosscutters clinched a berth to the first ever MLB Draft League Championship. Starter Spencer Taack set the tone early, striking out a season-high nine Thunder batters over the course
Final Score Williamsport 5 Trenton 1
Williamsport, PA - With their win over the Thunder and the Spikes loss, the Williamsport Crosscutters clinched a berth to the first ever MLB Draft League Championship.
Starter Spencer Taack set the tone early, striking out a season-high nine Thunder batters over the course of six innings. Taack allowed one run, unearned, as he earned his third win of the season.
Williamsport got on the board first, using a Jesse Hall RBI single to right to chase home Chris Swanberg with two outs to give the Cutters a 1-0 edge.
Trenton took advantage of a Cutters error in the top of the 3rd inning to tie the game at 1-1, but Williamsport would respond in the bottom of the 5th.
With the bases loaded, Connor Denning grounded out to 2nd, allowing Jesse Hall to cross home and give Williamsport a 2-1 lead. A margin they would not lose the rest of the way.
The Cutters added three in the bottom of the 8th inning, just for good measure, as EJ Taylor ripped a 106 MPH single into center field, scoring Taylor Jackson and Connor Denning to make it 4-1.
Chris Swanberg plated the final run of the night with his second double, and third hit, scoring pinch runner Blair Frederick, giving the Cutters the 5-1 lead.
Blake Svoboda and Brandon Kaminer worked three scoreless frames out of the Cutters bullpen, combining to strikeout four and allow just one walk and one hit. Kaminer, who worked the final two innings of the game, earned his first save of the season.
The Cutters and a handful of fans stuck around to watch the final outs be recorded in State College on the new video board in left field. Upon the clinch, they celebrated with champagne showers.
The Cutters still have three regular season games to play, starting their final series of the year on Frederick tomorrow. First pitch is scheduled for 7:00 p.m.
Cutters Carvings: This will be the first postseason appearance for the Crosscutters since 2015...The Championship game will be played Tuesday, September 6th in Morgantown, West Virginia against the West Virginia Black Bears... Chris Swanberg collected his second, three-hit game of the season..