2022 Cutters - A Season to Remember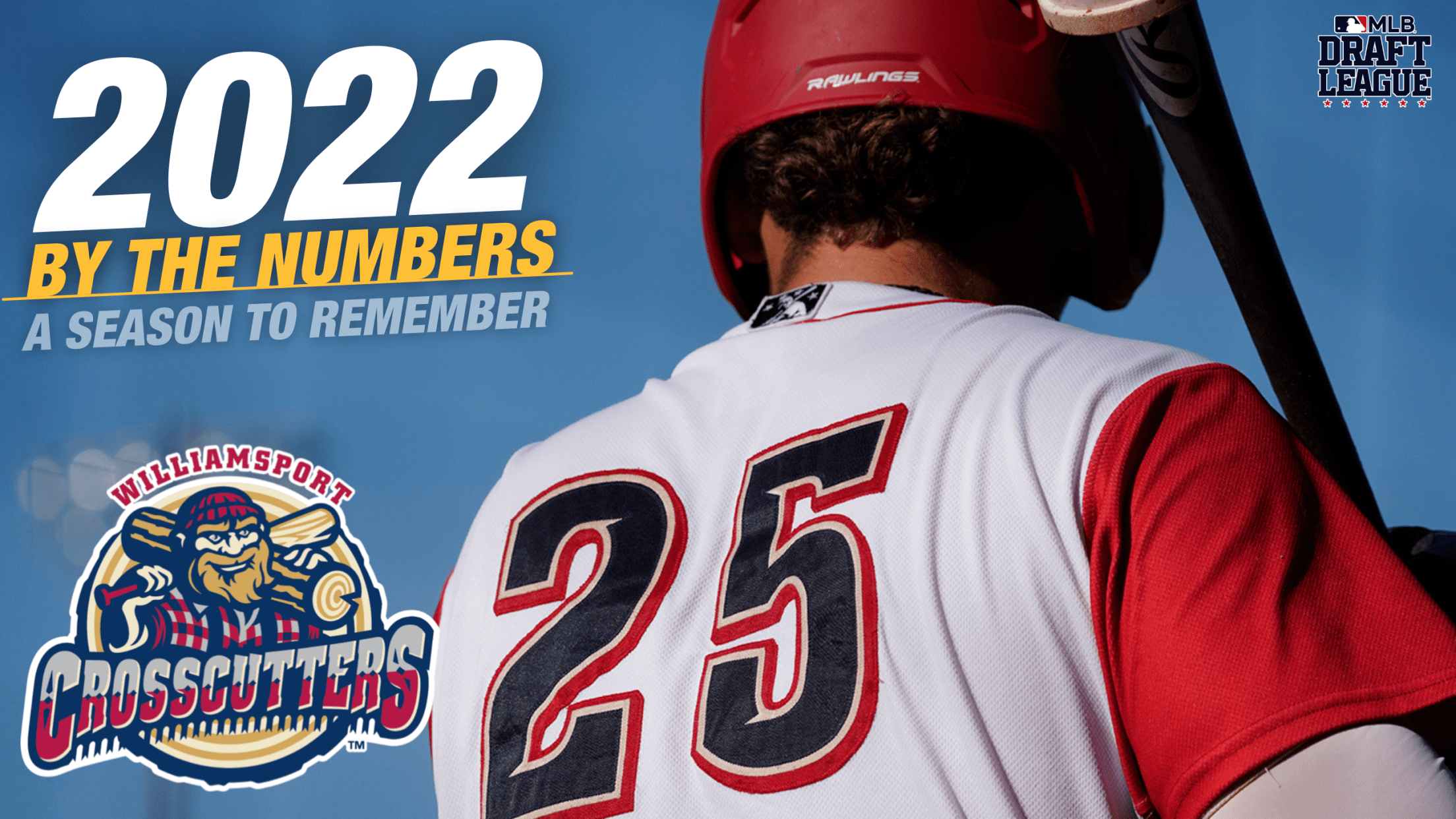 The Williamsport Crosscutters 2022 season will go down as arguably one of the best in team history. In a change from 2021, the MLB Draft League played a split season this year. The campaign's first half featured top draft eligible prospects from across the county while the second half saw
The Williamsport Crosscutters 2022 season will go down as arguably one of the best in team history.
In a change from 2021, the MLB Draft League played a split season this year. The campaign's first half featured top draft eligible prospects from across the county while the second half saw team rosters filled by undrafted players who had exhausted their collegiate eligibility. This change helped stabilize late season rosters, which in 2021 were hampered by the need for many players to return to college before the season concluded.
After an inaugural season with no playoffs, the league instituted a one-game championship. The team with the best record in the first half would host the team with the best record in the second half in a winner-take-all game to crown the 2022 MLB Draft League Champion.
The Crosscutters, under first-year manager Jesse Litsch, were in contention for the top spot in each half. The club's 20-18 first half record tied for second place in the standings, 3 games behind West Virginia. Williamsport won the league's second half crown with a record of 24-13 giving the Cutters their first post-season berth since 2015 and first appearance in a championship game/series since 2003. The team's 44 regular season victories ranked third-best in Cutters history.
Williamsport and the West Virginia Black Bears went on to meet in the league championship game in Morgantown, WV. While the Cutters broke out to a 6-0 lead, West Virginia battled back in a 10-6 victory to capture the 2022 MLB Draft League Championship.
One other change that proved popular in 2022 was the implementation of a "sudden death" format to replace extra innings. If a game is tied at the end of regulation play, the teams played an extra half-inning to determine a winner. The "sudden death" format is expected to return in 2023.
With another summer come and gone, here's our yearly look at the just completed Williamsport Crosscutters season… by the numbers.
35,000 - Approximate dollars donated to local charities via Cutters in-season charitable programs & events
214 - Number of Peanut Butter Sandwich Crackers eaten by Cutters Belly Buster Champion Dan Kennedy in one inning
170 - Number of stolen bases by the Cutters, a new team record
84 - Number of players to appear in a Cutters uniform this season
65 - Cutters positive run differential for the season, 2nd in the league
60 - Total hits by SS Travis Holt to lead the team
44 - Total number of Cutters wins
38 - Number of times our Director of Smiles, Rhashan, led the crowd in singing "Take Me Out to the Ballgame"
27 - Number of Cutters homers
24 - Number of home wins by the Cutters
21 - Number of different Cutters starting pitchers
20 - Number of road wins by the Cutters
18 - Number of Penn State Football tickets given away
13 - Number of home losses by the Cutters
9 - Number of different Cutter's pitchers who recorded saves
6 - Number of Cutters taken in the 2022 MLB Draft
5 - Number of total Cutters games (home & road) canceled due to rain
3 - Number of alternate jerseys worn during the season (Aly's Monkey Movement, Bored Ape Yacht Club, Potato Capers)
1 - Potato's thrown as ceremonial first pitches (by Dave Bresnahan on August 31)
.371 - Batting average for OF Matthew Etzel, ranking 2nd in Cutter's history
Thanks to all Cutters players, coaches and fans who helped make 2022… A Season to Remember!
Go Cutters!