Former Major League Catcher Rene Rivera Will Lead Keys in 2023
Rene Rivera Named Keys Manager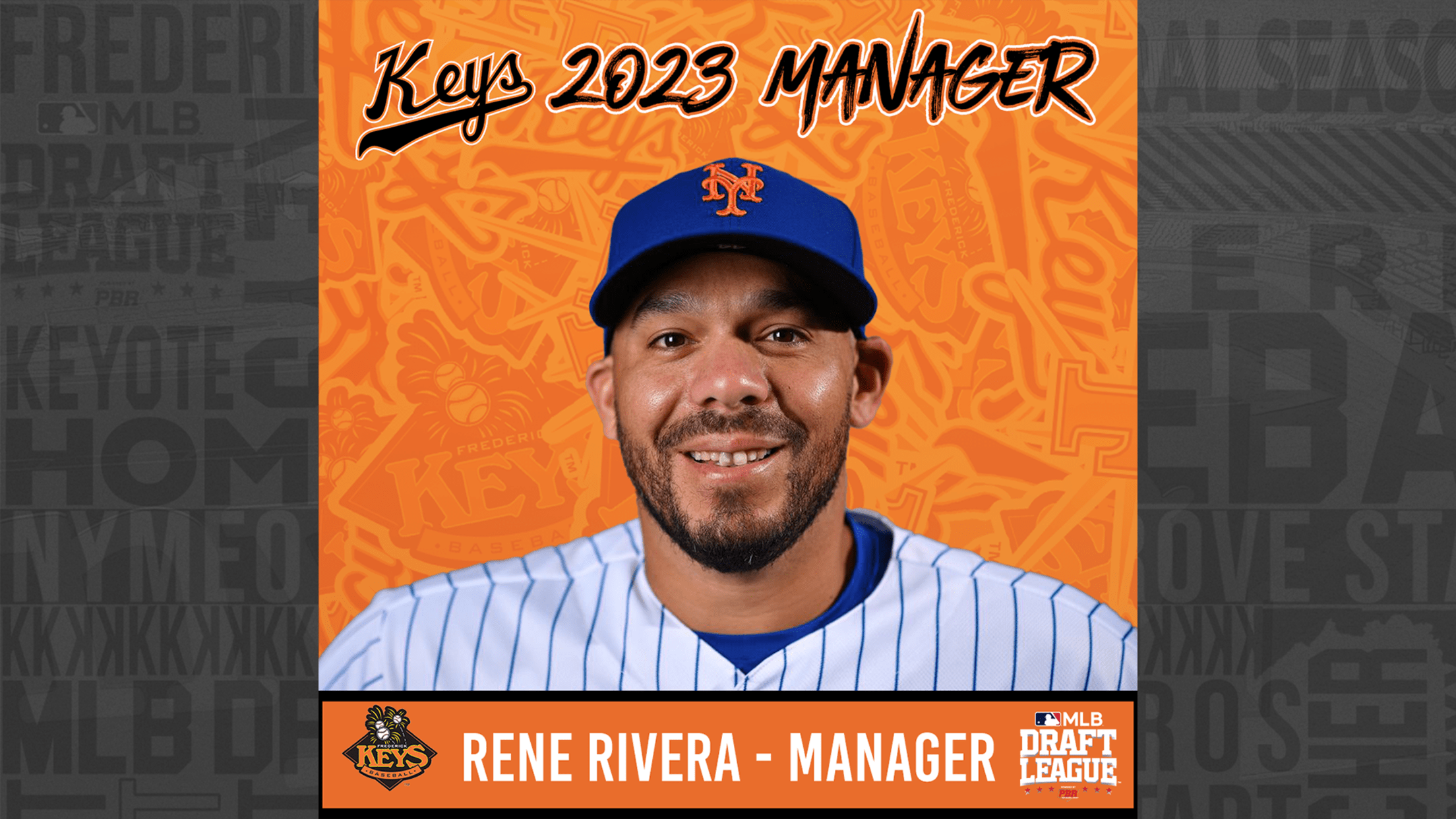 Frederick, MD – Rene Rivera, 39, has been named manager of the Frederick Keys becoming 25th manager in Keys history. He takes over for Joe Oliver who guided the club to a 34-40 record in his lone season as manager in 2022. Rivera becomes the third manager of the Keys
Frederick, MD – Rene Rivera, 39, has been named manager of the Frederick Keys becoming 25th manager in Keys history. He takes over for Joe Oliver who guided the club to a 34-40 record in his lone season as manager in 2022. Rivera becomes the third manager of the Keys Major League Baseball (MLB) Draft League era.
Rivera spent 13 years in the big leagues (2004-06, 2011, 2013-2021) as a catcher with multiple teams. During his career Rivera played for Seattle, Minnesota, San Diego, Tampa Bay, New York (NL), Chicago (NL), Los Angeles, Atlanta, Cleveland, and Washington. He recently announced his retirement from MLB.
Rivera was drafted by the Seattle Mariners in the second round of the 2001 MLB June Amateur Draft. He made his MLB debut for the Mariners on September 22, 2004 against the Anaheim Angels not long after his 21st birthday.
"I'm excited to begin the next chapter in my career and I'm looking forward to working with high school and college players as they begin their journey. Frederick will be a great place to begin my coaching career and help future players live out their dreams of playing in the big leagues."
2023 will be Rivera's first season as a manager and mark the beginning of his coaching career. He has remained connected to the game since his last playing season in 2021, by working for various sports networks and has enjoyed time with his family.
Fans can buy/renew ticket plans as well as book group outings for the 2023 season by calling 301-815-9900.
For more information on the Frederick Keys, please contact Branden McGee at [email protected].
For more information about the MLB Draft League, visit mlbdraftleague.com or follow @mlbdraftleague & @draftleaguedata on Twitter, and @mlbdraftleague on Instagram