2022 Frederick Keys: Season in Review
Keys draw 157,798 fans in second MLB Draft League season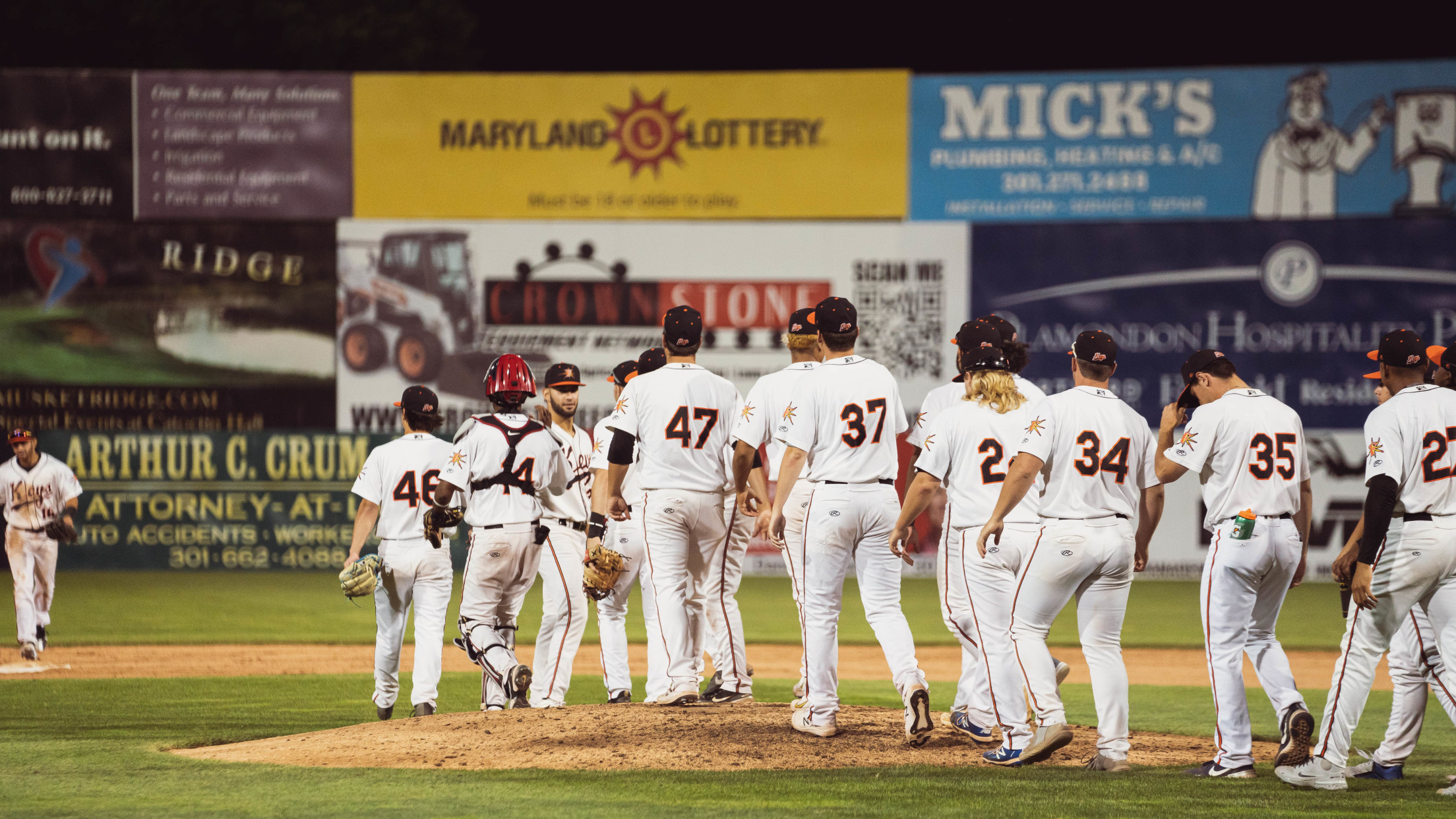 A total of 76 players took the field for the Frederick Keys in 2022. The majority of the players came only for the first half as 57 were rostered.
END OF SEASON GAME NOTES (Frederick, MD) – FIRST HALF RECAP- Implemented by the MLB Draft League for 2022, a new expanded 80-game format was split into 40-game halves. The first half featured primarily amateur players who were draft-eligible and still had college eligibility remaining. A total of 57 players
(Frederick, MD) – FIRST HALF RECAP- Implemented by the MLB Draft League for 2022, a new expanded 80-game format was split into 40-game halves. The first half featured primarily amateur players who were draft-eligible and still had college eligibility remaining.
A total of 57 players were rostered in the first half of the season. The Keys managed to play 37 out of a possible 40 games in the first half, going 16-21 and finishing 5th.
The Keys welcomed players with backgrounds from Puerto Rico, Panama, the Dominican Republic, Venezuela, Canada and even China. For the first time in MLB Draft League history, three players from the MLB China Academy stepped onto the field as a part of the Keys team (C Petey Guo, LHP Zack Qin and 3B Joe Zhu).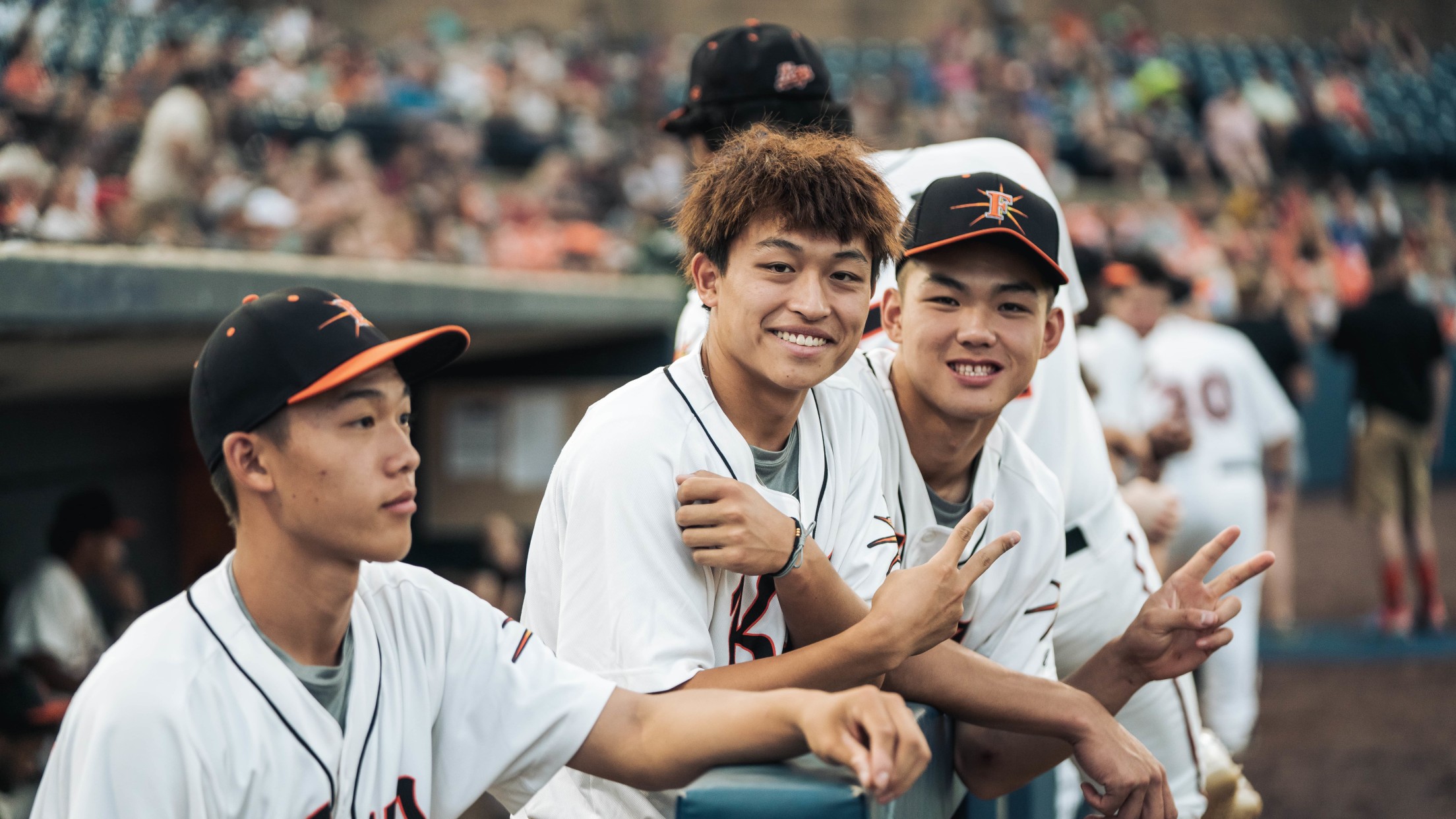 The Keys also saw a total of nine first-half players sign MLB contracts. RHP Jonah Tong, RHP DJ Carpenter and RHP Geo Rivera Jr. were all selected in the 2022 MLB Draft while RHP Connor Godwin, SS Taishi Nakawake, LHP Hayden Harris, RHP Jeffrey Wilson, RHP Jordan Geber and LHP Zack Qin all signed free agent deals.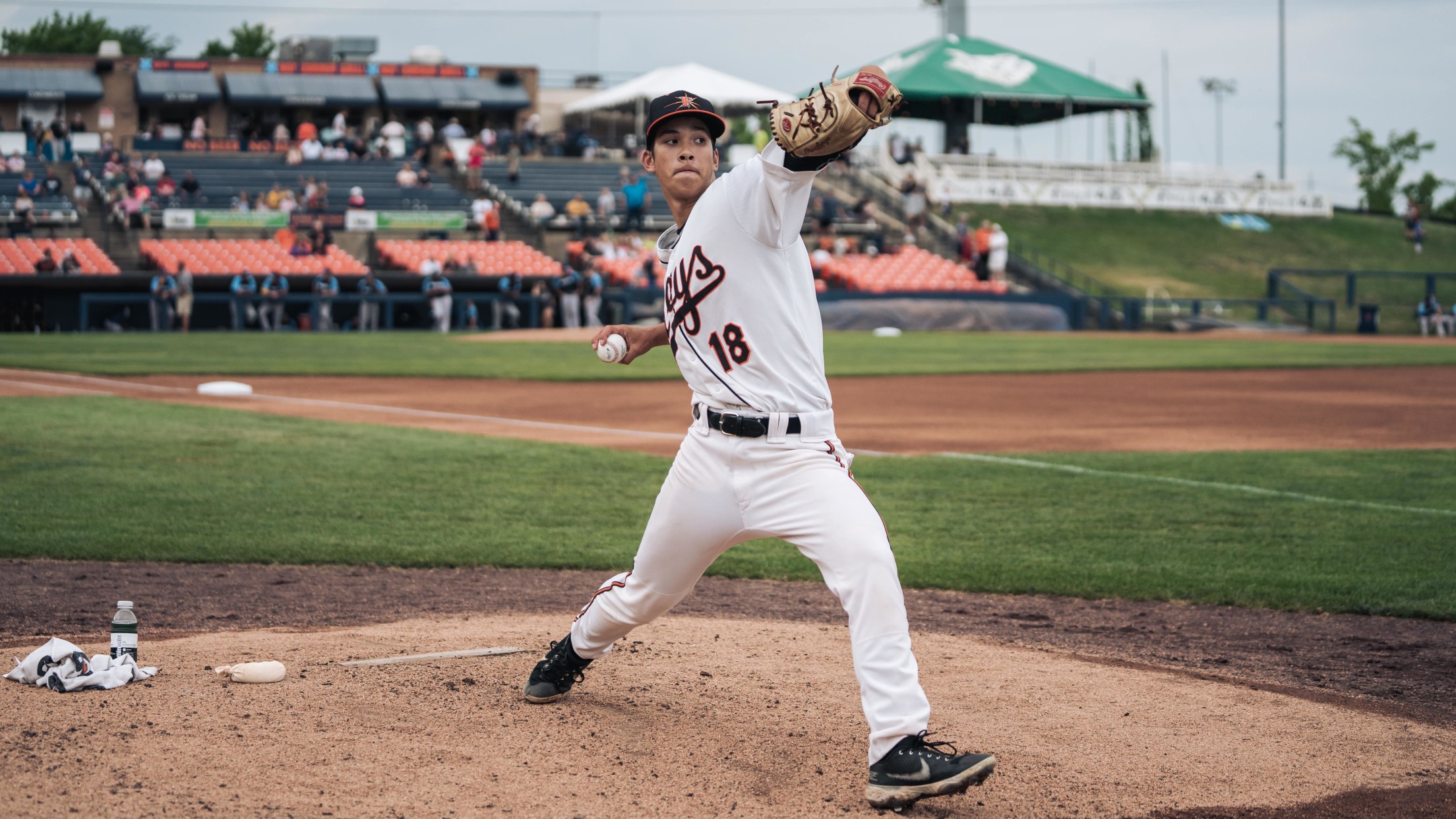 On the diamond, the offense would be led by Golden Spikes Semifinalist OF Kendal Ewell, with his team-leading 15 extra base-hits (11 doubles) and 18 stolen bases. OF Hunter Jump led the team in hitting with a .348 batting average while 3B/1B Jake Plastiak smashed a team-leading five home runs, picking up right where he left off from last year after leading the league with nine homers.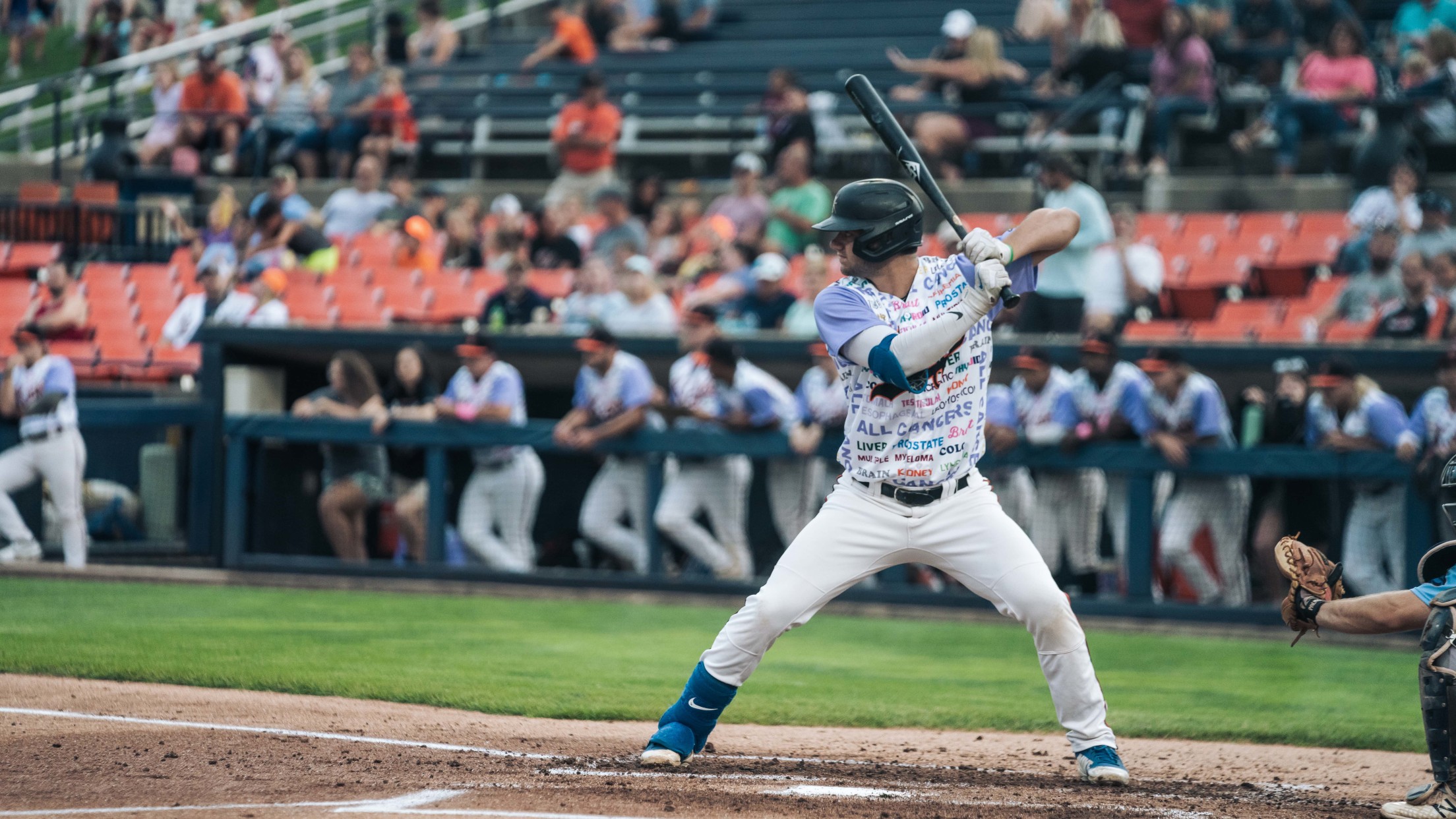 C Carlos Guzman started the season at Nymeo Field at Harry Grove Stadium with a night that he won't forget. The catcher went 4-for-4 with six RBI in the season opener on June 2 vs Trenton, including a three-run home run in the 7th. He was the only Key to record a six-RBI game this summer. Guzman also won Frederick's first extra-inning game in the sudden death tiebreaker against West Virginia on June 24, singling up the middle with two outs to bring home OF Daniel Figueroa from third.
On the mound, RHP Zach Fruit shined, leading all Draft League first-half pitchers with 36 strikeouts while Rivera Jr. posted the lowest ERA on the team among Frederick starters at just 2.20 ERA.
SECOND HALF RECAP - Beginning on July 22, the second half transitioned into a professional format and featured players who had just finished their final seasons of college baseball with no more eligibility remaining. The rosters were capped to 26 players - therefore, only 29 Keys played in the second half.
Seven first-half players returned to play for the second-half: Plastiak, Jump, RHP Jonathan Pintaro, RHP Allan Saathoff, RHP Jose Suero, 1B Alex Baeza, and 3B Ben Fitzgerald.
Frederick finished the second half with a record of 18-19 and 4th in the standings, falling short of reaching the postseason. Nevertheless, the second half was highlighted by Frederick power hitters. Baeza and Plastiak both finished the season with eight home runs each, tied for second in the league and tied for the most on the team. Fitzgerald wasn't far behind with a second-best six home runs.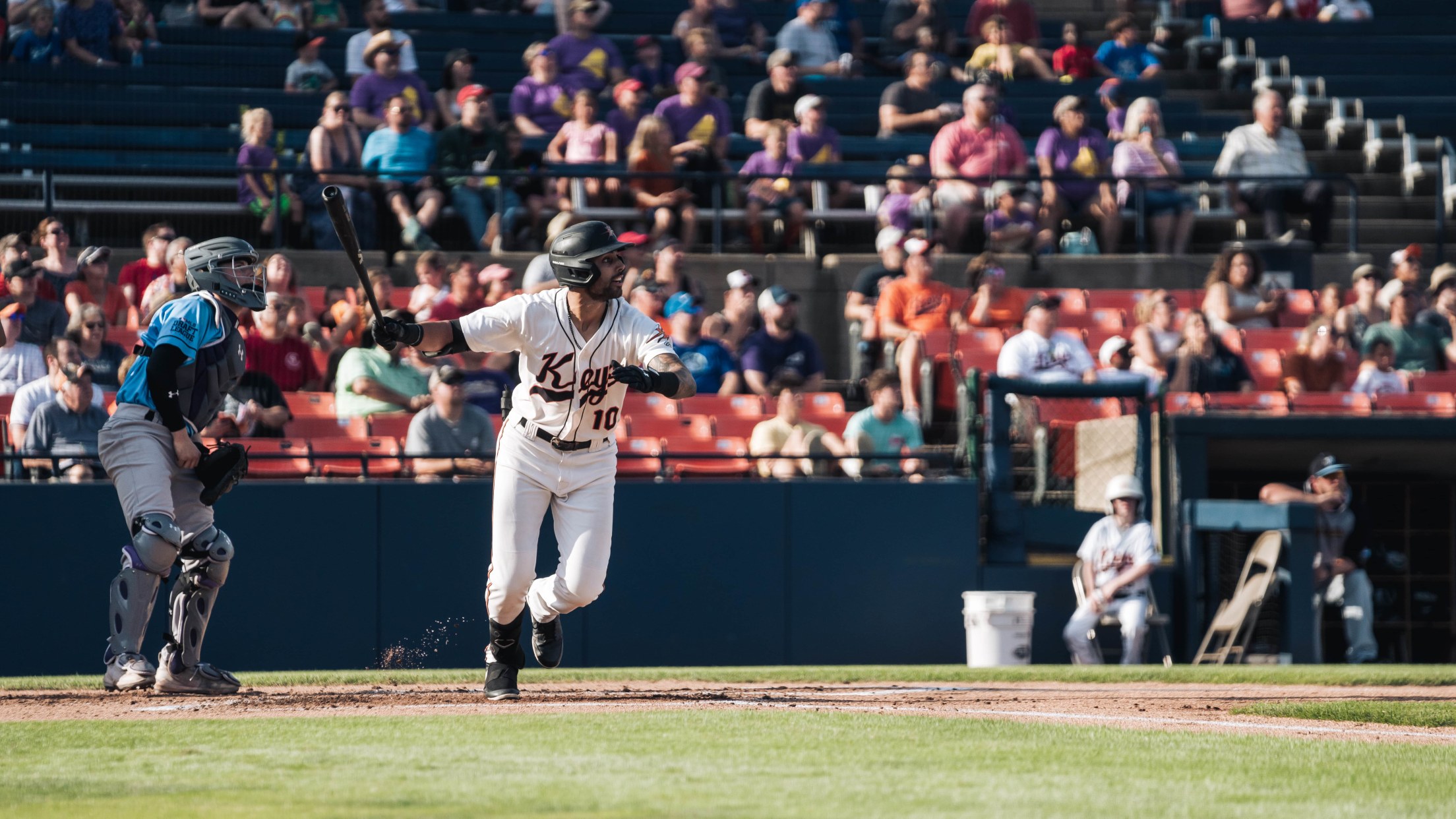 OF Amir Wright recorded the longest hitting streak by any Keys player in 2022 at 18 consecutive games, one shy of the longest hit streak in the league. Baeza and RHP Ryan Langford became the first and only Keys players to be selected as MLB Draft League Players of the Week for the week of August 8 - August 14.
Pintaro led the league in strikeouts and innings pitched with 83 strikeouts over 71.2 innings pitched.
Langford became the first second-half Keys player to sign a free agent deal as the Los Angeles Angels purchased his contract on September 5.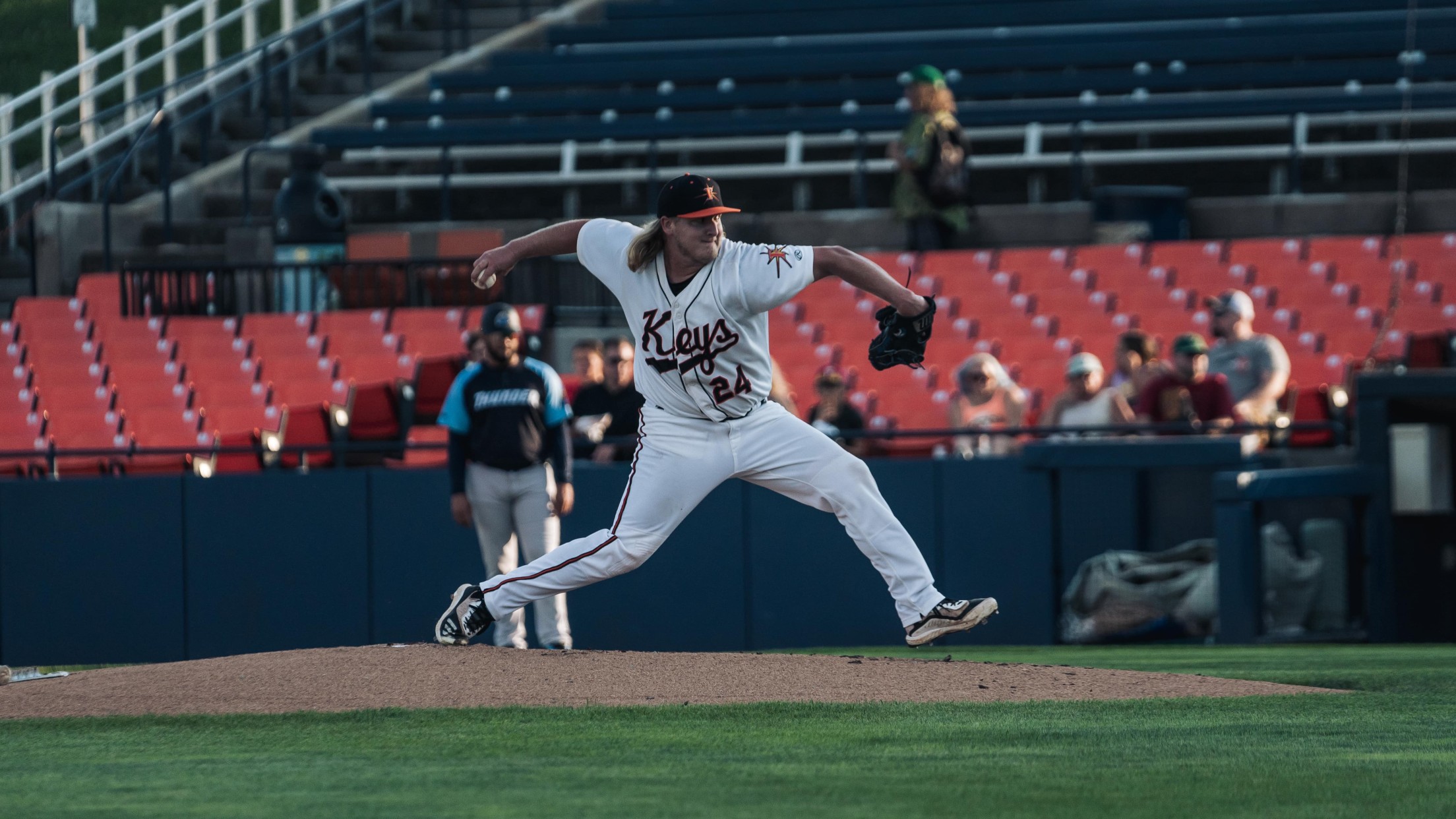 2022 MLB DRAFT RECAP - 10 Keys players were selected in this year's 2022 MLB First-Year Player Draft. Seven '21 Keys players and three '22 Keys players were selected. This brings the total number of Keys draft selections to 17, since Frederick became a founding member of the Draft League in November 2020. The 2022 Keys draftees were RHP Jonah Tong (Round 7/Mets/209th overall), RHP DJ Carpenter (Round 14/Cardinals/427th overall) and RHP Geo Rivera Jr. (Round 19/Guardians/571st overall). The 2021 Keys draftees were 2B Jorel Ortega (Round 6/Twins/174th overall), RHP Dylan Tebrake (Round 8/Mets/239th overall), LHP Evan Taylor (Round 9/Marlins/262nd overall), RHP TJ Czyz (Round 12/Athletics/364th overall), INF Zach Dezenzo (Round 12/Astros/373rd overall), RHP Roel Garcia (Round 14/Rays/434rd overall), and C Brendan Tinsman (Round 20/Angels/598th overall).
FREE AGENT TRACKER - Seven 2022 Keys signed contracts with MLB ballclubs after going undrafted. Four signed as undrafted free agents: RHP Connor Godwin (Dodgers), SS Taishi Nakawake (White Sox), LHP Hayden Harris (Braves), RHP Jeffrey Wilson (Mets). RHP Jordan Geber and RHP Ryan Langford both had their contracts purchased by the New York Mets on August 4 and by the Los Angeles Angels on September 5, respectively. LHP Zack Qin signed with the San Diego Padres on August 16, becoming the first Draft League player to sign with an MLB club as an international free agent.
For more information on the Frederick Keys, please contact Gareth Kwok at [email protected].
For more information about the MLB Draft League, visit mlbdraftleague.com or follow @mlbdraftleague & @draftleaguedata on Twitter, and @mlbdraftleague on Instagram.