Whorff Goes Seven Innings; Cutters Extend Win Streak to Four Games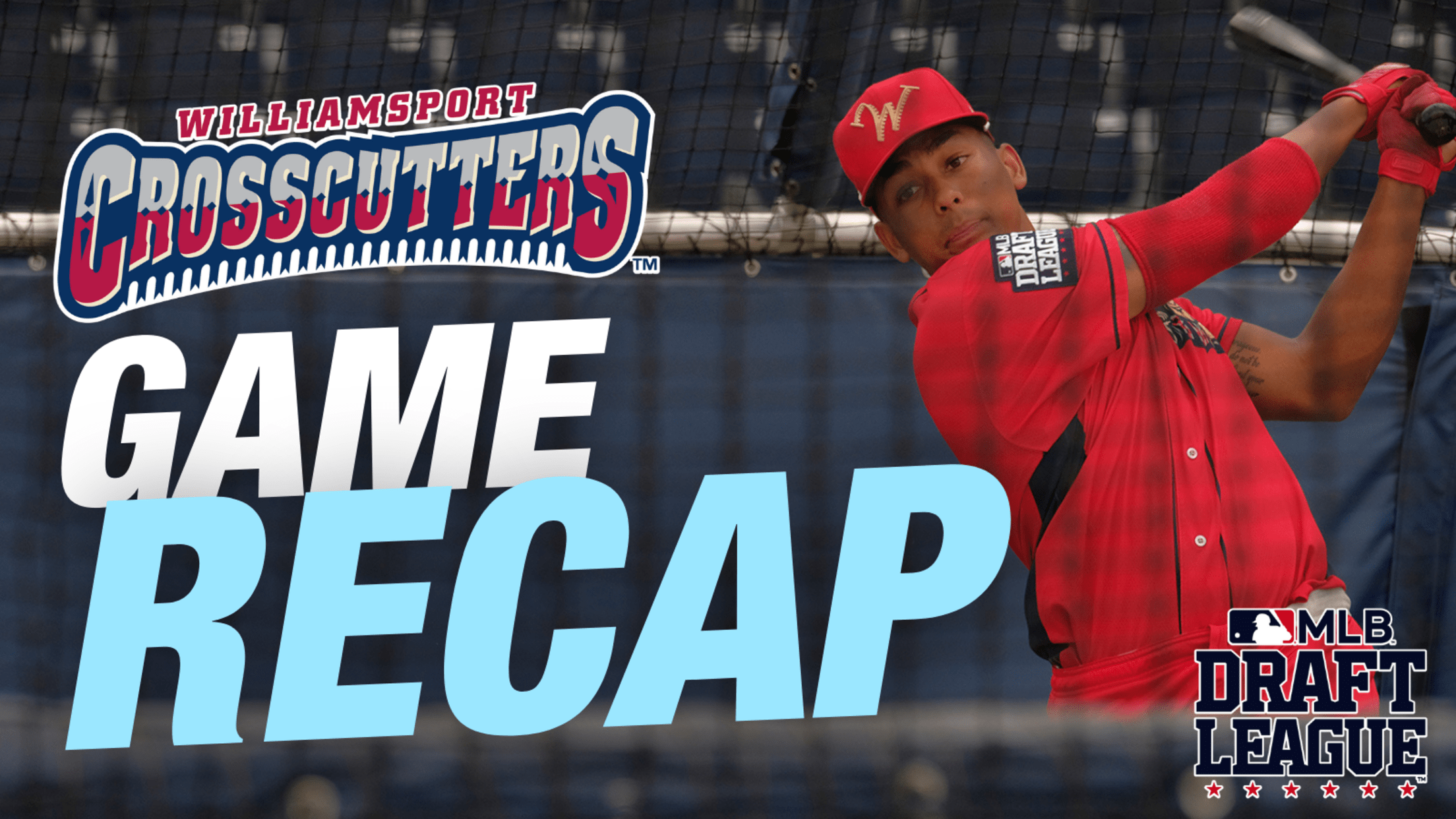 Final Score- Williamsport 9 Trenton 1
Final Score- Williamsport 9 Trenton 1
Trenton, N.J.– The Cutters extended its win streak to four games with a 9–1 win over Trenton. Starter Jarret Whorff went seven innings, allowing one run on six hits with five strikeouts. The Cutters scored at least one run in the first inning for the fifth straight game against Trenton.
First baseman E.J. Taylor got things started with a two-run single, scoring center fielder Taylor Jackson and second baseman Connor Denning. Catcher Zach Miller and left fielder Nick Hussey hit back-to-back RBI singles and the Cutters took a 4–0 lead.
The Cutters added two more in the top of the fourth to take a 6–0 lead. Third baseman Chris Swanberg walked and right fielder Nemo Wright was hit by a pitch with one out. Both advanced on a wild pitch and Jackson grounded out, allowing Swanberg to score. Denning singled in the next at-bat to bring home Wright.
Starter Jarret Whorff allowed one run on six hits in seven innings. Trenton loaded the bases in the bottom of the fourth with one out. Dilan Espinal singled to cut the lead to 6–1, but Whorff forced a 4-6-3 double play to hold Trenton to one run. He retired ninth straight batters after the fourth inning.
Denning blasted his sixth home run of the year with a solo home run to left field to extend the Cutters' lead to 7–0. Jackson got his second and third RBI of the game with a two-run single in the eighth to put the Cutters up 9–1.
Jonathan Tyler came on in the eighth inning to replace Whorff. Trenton loaded the bases with one out by forcing a pop-out and a groundout to get out of the jam.
Logan Bowen tossed a scoreless inning in the ninth and the Cutters extended their win streak to four games in a row.
The Cutters have an 18–10 record with nine games left to play. They look to sweep Trenton on Thursday with the first pitch at 7 p.m.
Cutters Carvings: Taylor Jackson was 2-for-5 with three RBI … Connor Denning and E.J. Taylor each had two RBI … Trenton was 1-for-9 with runners in scoring position, stranding nine runners in the ballgame … Jarret Whorf lowered his ERA to 3.75 and Logan Bowen lowered his ERA to 3.85 … E.J. Taylor has a .301 batting average.