Pitching Puts Leash On Scrappers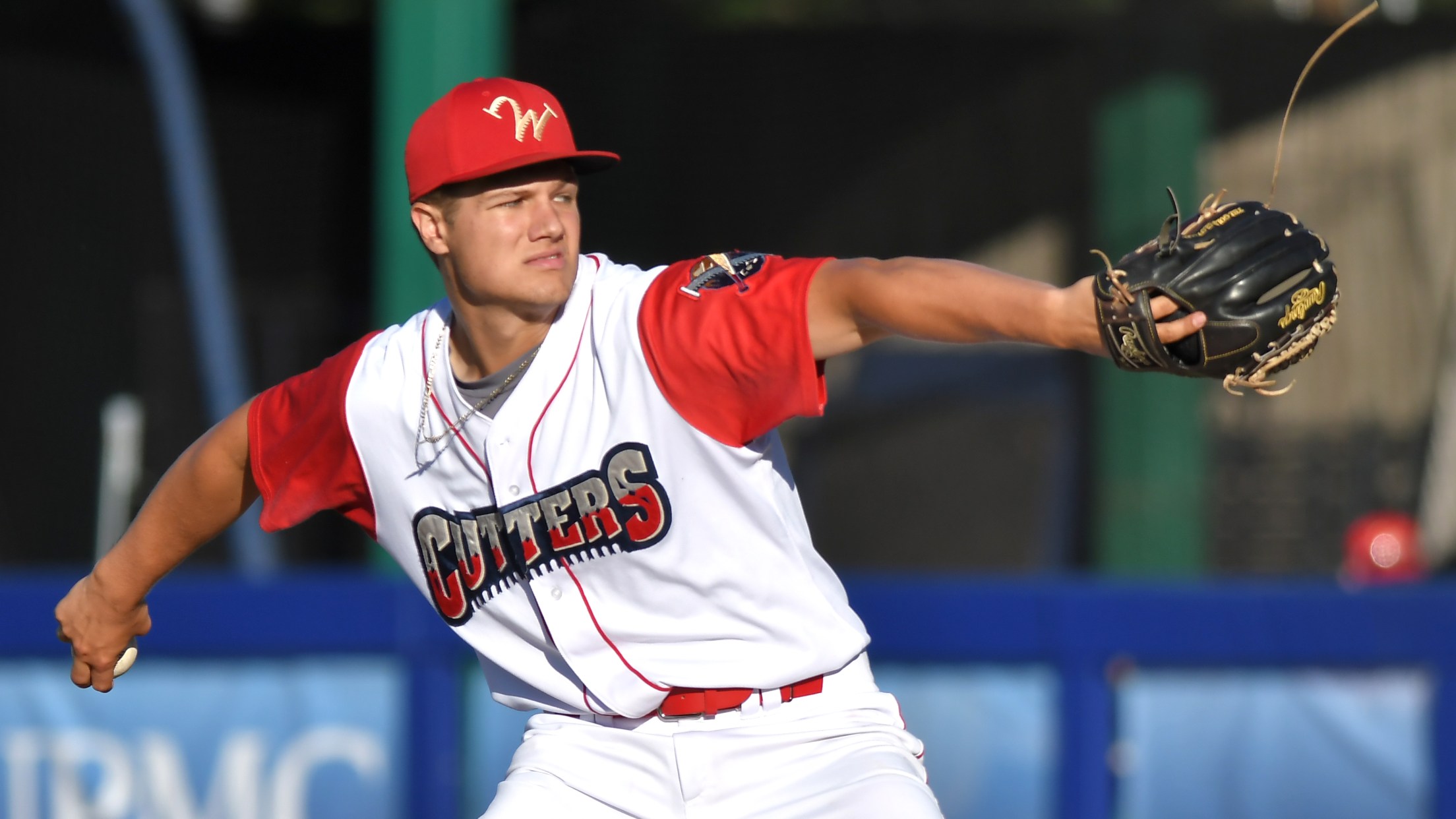 Final Score Williamsport 5 Mahoning Valley 0 Williamsport, PA - Six Crosscutters pitchers combined to toss their second shutout of the season, this time blanking the top team in the MLB Draft League, the Mahoning Valley Scrappers, 5-0. Starter Austin Marozas went a scoreless inning, setting the pace for the
Final Score Williamsport 5 Mahoning Valley 0
Williamsport, PA - Six Crosscutters pitchers combined to toss their second shutout of the season, this time blanking the top team in the MLB Draft League, the Mahoning Valley Scrappers, 5-0.
Starter Austin Marozas went a scoreless inning, setting the pace for the Cutters. Easton Sikorski followed with three scoreless frames, striking out four and walking one.
The Crosscutters were able to use some wildness of the Scrappers pitcher to plate their first run, as Eddie Neimann scored on a Chad Coles wild pitch in the bottom of the 5th inning to take a 1-0 lead.
3B Daniel Harris extended the Crosscutters lead with a 374-foot line drive over the left field wall in the bottom of the 6th inning. His first home run of the season and his first RBI.
Mahoning Valley's defense faltered in the bottom of the 7th inning, committing three errors that lead to three Crosscutters runs, extending the lead to 5-0.
Harris paced the Cutters offense with a 2-for-4 performance including his first home run of the season. He also added an RBI single in the 7th to finish with a pair of runs driven in.
Riley Ornido earned the win in relief for the Cutters, using a pair of strikeouts to work around a hit in a scoreless inning of relief. It was his first win of the season.
The Crosscutters kept the pressure on the Scrappers defense, swiping three bases on four attempts, including a steal of home by C Eddie Neimann as a part of the three-run 7th.
The Crosscutters will look for the series sweep of the Scrappers tomorrow afternoon, with first pitch scheduled for 4:05 p.m. at Muncy Bank Ballpark.
Cutters Carvings: The Crosscutters defense was solid failing to commit an error, as Cutters pitchers induced 14 ground balls in the win...The Cutters have now homered in back-to-back games for the first time in 2022...The Cutters improve to 8-1 at home this season...