Bulls drop series opener against Gwinnett
Bulls RF Josh Lowe went yard for the second consecutive game on a three-run homer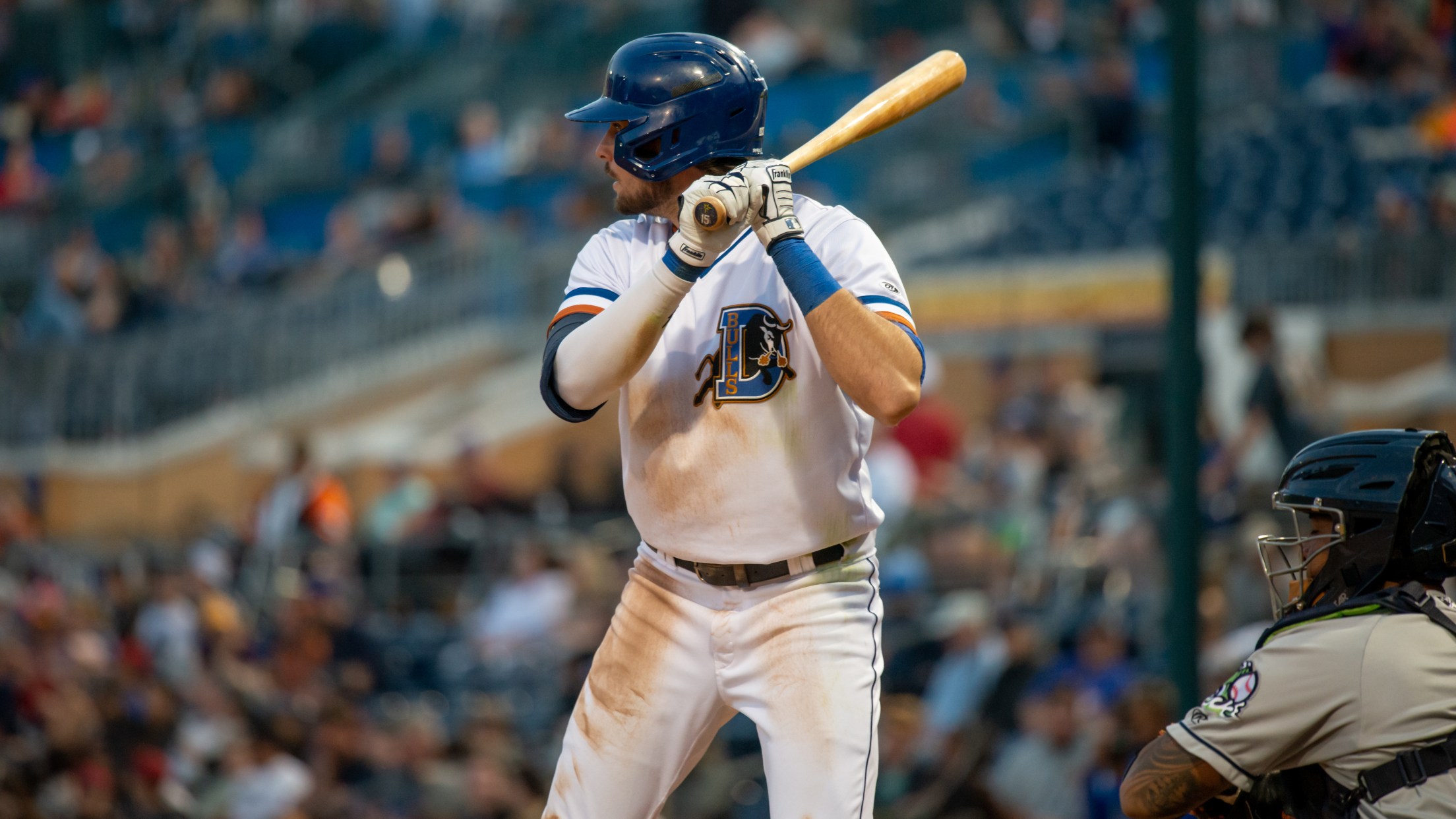 The Durham Bulls (12-19) fell in their return to the Durham Bulls Athletic Park to the Gwinnett Stripers (16-15) 8-4 to open a six-game series between the teams. Gwinnett got things started in the 1st inning as C Chadwick Tromp went yard on a two-run home run. Tromp would do
The Durham Bulls (12-19) fell in their return to the Durham Bulls Athletic Park to the Gwinnett Stripers (16-15) 8-4 to open a six-game series between the teams.
Gwinnett got things started in the 1st inning as C Chadwick Tromp went yard on a two-run home run. Tromp would do more damage in the third as he connected on a RBI single to give the Stripers a 3-0 lead.
The Bulls would even the score in the bottom of the third as RF Josh Lowe went the distance at the plate on a three-run homer, his second homer in as many games. The Stripers would respond in the fifth as RF Preston Tucker used an RBI single to regain the lead. Tromp would again get credit for an RBI off of a walk with the bases loaded for the 5-3 lead and 2B Phil Gosselin scored off of a balk.
Tucker struck again for Gwinnett in the eighth on an RBI double and 1B Pat Valaika used an RBI double of his own later in the eighth for a 8-3 lead. Bulls 2B Miles Mastrobuoni ended the 5-0 run by the Stripers with an RBI single to cut the deficit to four in the eighth.
Durham pitcher Easton McGee got the start on the mound, throwing 4.1 innings and allowing four runs on nine hits with four strikeouts, picking up the loss. Gwinnett pitcher Nolan Kingham gets credit for the win.
The Bulls return to Durham Bulls Athletic Park on Wednesday, for game two versus the Atlanta Braves' Triple-A affiliate Gwinnett Stripers. First pitch is scheduled for 6:35pm.
Tickets for that game and all remaining 2022 home dates can be purchased at DurhamBulls.com/tickets.