Scrappers Implement New Bag Policy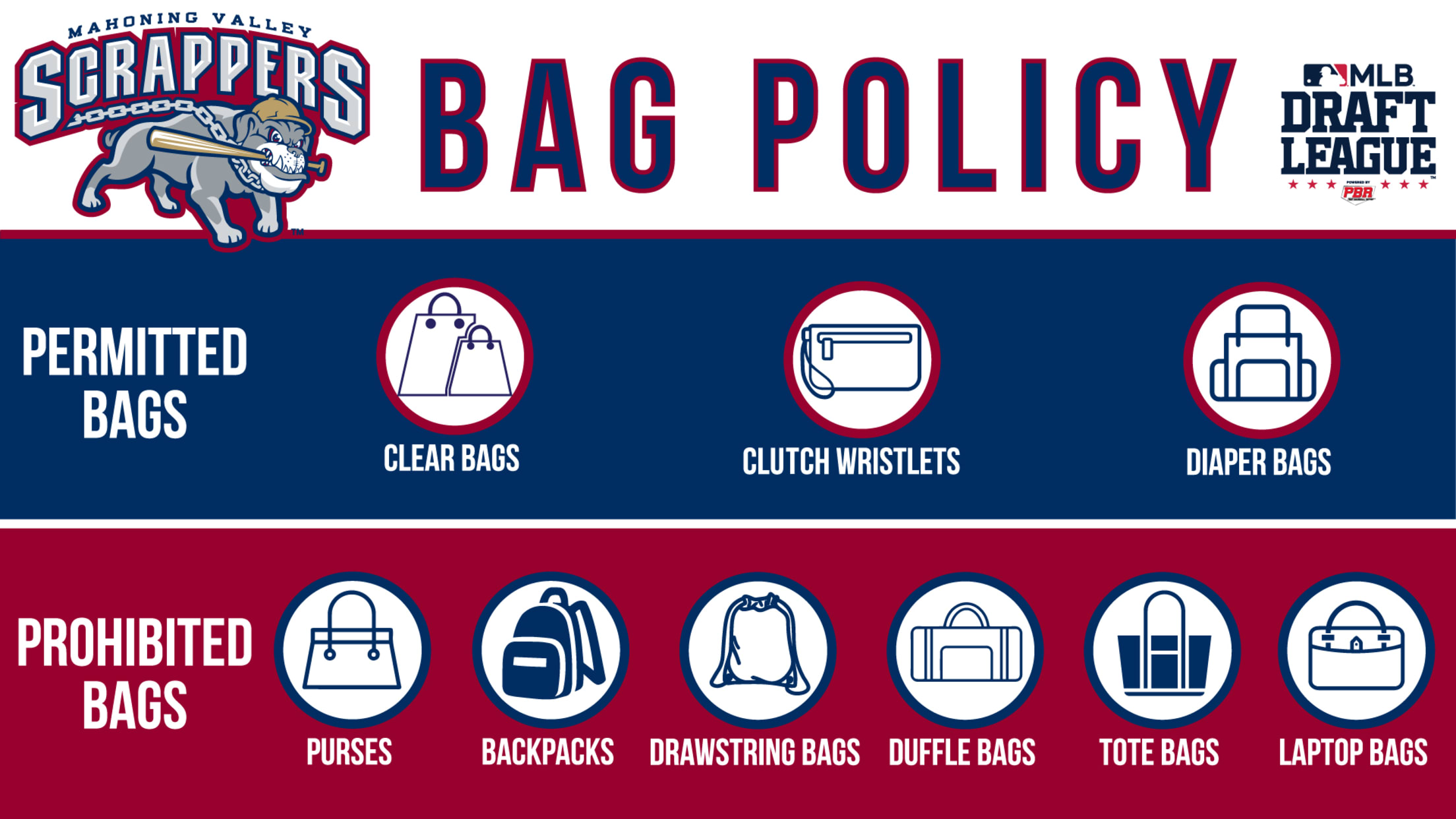 To provide a safer environment for fans, expedite fan entry and to better adhere to COVID-19 safety protocols, the Mahoning Valley Scrappers are implementing a new BAG POLICY that limits the size and type of bags that may be brought into Eastwood Field. Exceptions to this policy will be made
To provide a safer environment for fans, expedite fan entry and to better adhere to COVID-19 safety protocols, the Mahoning Valley Scrappers are implementing a new BAG POLICY that limits the size and type of bags that may be brought into Eastwood Field. Exceptions to this policy will be made for all medically necessary items after proper inspection.
The Scrappers encourage fans to not bring any type of bags, but fans will be able to carry the following style and size bag into the stadium (subject to visual or if deemed necessary physical inspection):
• Bags that are clear plastic and do not exceed 12" x 6" x 12"
• One-gallon clear plastic freezer bag (Ziplock bag or similar)
• Clutch wristlets that do not exceed 9" x 5" x 2"
• Diaper Bags that do not exceed 16" x 16" x 8"
Only clear bags, clutch wristlets, diaper bags, and medical bags are permitted inside the ballpark. Fans may be asked to return any other bags to their cars before entry.