Frederick Explodes for 12 Hits and 10 Runs, Evan Taylor Allows 1 Run in First Start with Keys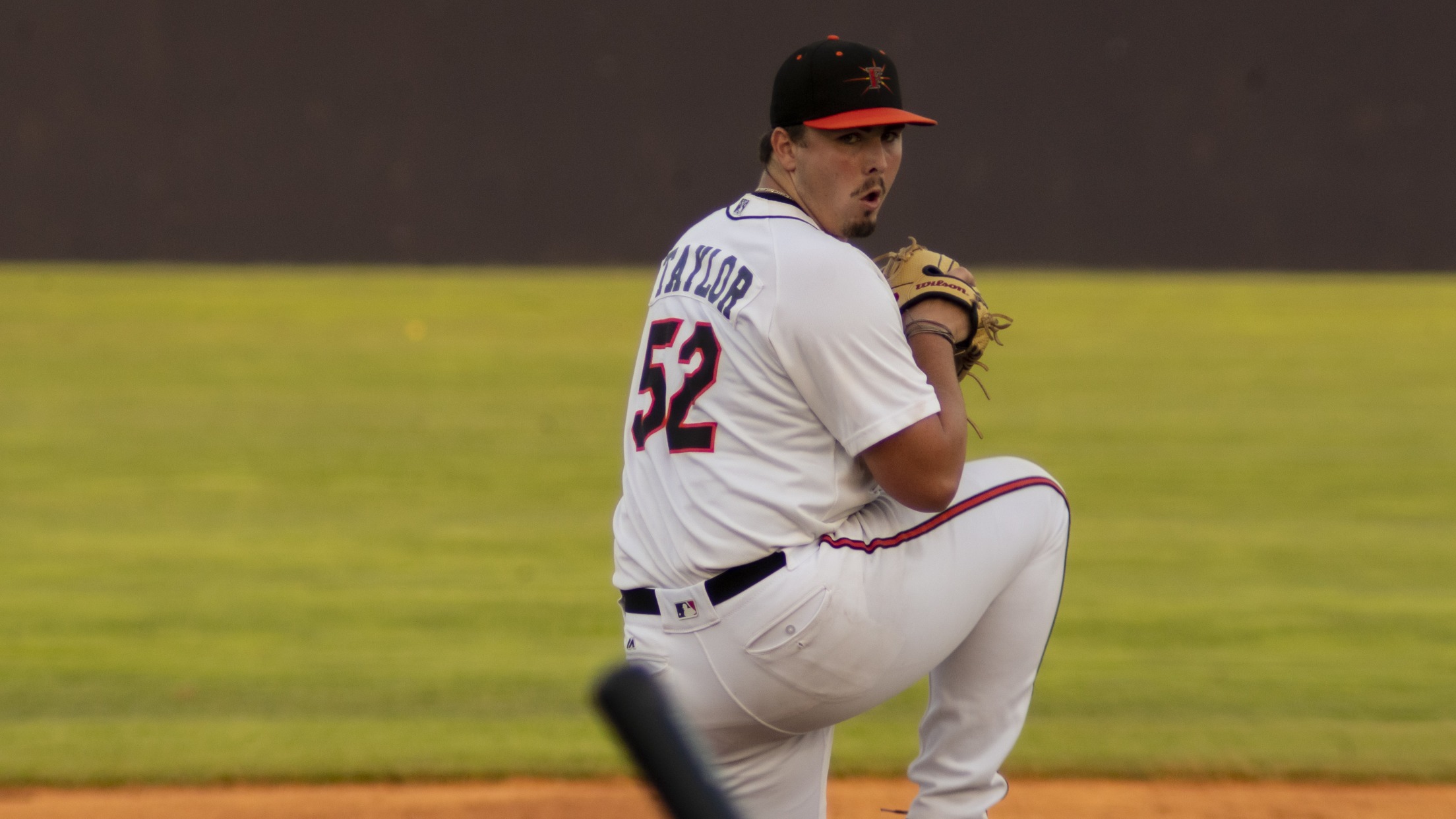 By: JJ Michalski Frederick, MD – The Frederick Keys defeated the West Virginia Black Bears by a final score of 10-1 on Wednesday night. Frederick scored 10 runs on 12 hits in the game, marking the ninth time this season that the Keys have gathered 10 or more hits in
By: JJ Michalski
Frederick, MD – The Frederick Keys defeated the West Virginia Black Bears by a final score of 10-1 on Wednesday night. Frederick scored 10 runs on 12 hits in the game, marking the ninth time this season that the Keys have gathered 10 or more hits in a game.
Evan Taylor started the game for Frederick, after making four appearances out of the bullpen this season. Taylor worked a 1-2-3 first inning and struck out 8 batters in a game. His strikeout total is second-most by a starting pitcher this season and five innings of work is tied for the most by a Keys starter in 2021.
The Keys opened the scoring in the 2nd inning and are now 7-6 in games when scoring first. With two outs, JP Fullerton worked a walk and then promptly stole second base. Gregory Ozuna advanced Fullerton to third bringing up Michael Wein with two outs. Ozuna swiped second base to put runners at second and third. Wein grounded a ball to right field to score two runs as the Keys took a lead early that they would not give back.
In the 3rd inning Jorel Ortega started the rally off with a one-out double and scored on a single by Jake Plastiak. Tremaine Spears then added an RBI scoring Jahmoi Percival from third to make it a 4-1 Keys lead.
The game was scoreless until the 7th when the Keys faced Sammy Sabatello who struggled to finish the inning. Ortega again doubled to begin the rally. The ball was hit to short centerfield and four Black Bears players watched it drop in as Ortega hustled around the bases. Percival then walked and the bases were loaded as Plastiak was hit by a pitch. With the bases loaded Spears singled home Ortega and Percival on his second single of the game. Plastiak came home to score on a single by Gregory Ozuna to make it a 7-1 Keys lead.
In the 8th inning the Keys added three more runs and Aaron Straker and Percival both singled and came around to score. Fullerton knocked in two runs with a single to make it a 10-1 game.
Frederick had four players who had multi-hit games and three players who had multiple RBI. Spears led the way with three RBI in the game. Out of the bullpen Tyler Laux and LJ Diaz combined to pitch four scoreless innings to close out the game. Both players made their debuts for the Keys this evening.
The Keys are back in action against West Virginia tomorrow for the series finale at 7 PM. Single game tickets are available online or by calling the box office at 301-815-9939. For more information about the Frederick Keys please contact JJ Michalski by phone at (301)-815-9915 or by emailing at [email protected]